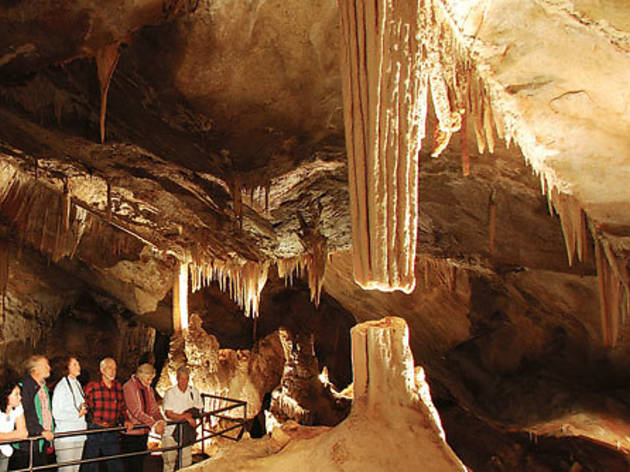 Time Out says
Since Victorian times adventurers have been exploring this network of tunnels – fortunately you no longer need to be winched down on a chair
Take a break. Escape to Jenolan Caves, where there's always something new! Don't miss one of Australia's most amazing experiences - the dazzling wonder of the world's oldest caves - open every day.
Jenolan Caves is a national treasure, set in World Heritage wilderness, only two and a half hours from Sydney. Tour the alien underworld - choose a fascinating guided tour from 10 breathtaking caves, plus multi-lingual self-guided tours, challenging adventure cave tours, night tours and the spine-tingling ghost tour. Immerse your senses in live concerts deep underground. Stroll past waterfalls and spectacular limestone arches. Spot native birds and animals.
You can also dine in magnificence and stay overnight, accommodation is available for all budgets at Jenolan Caves House.
Details
Users say