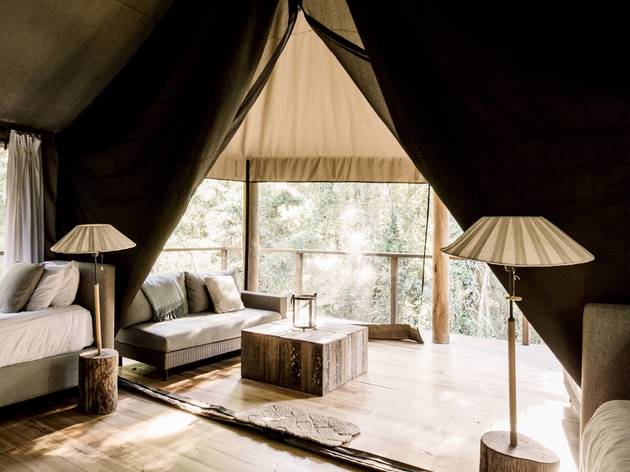 1/10
Photograph: Elise Hassey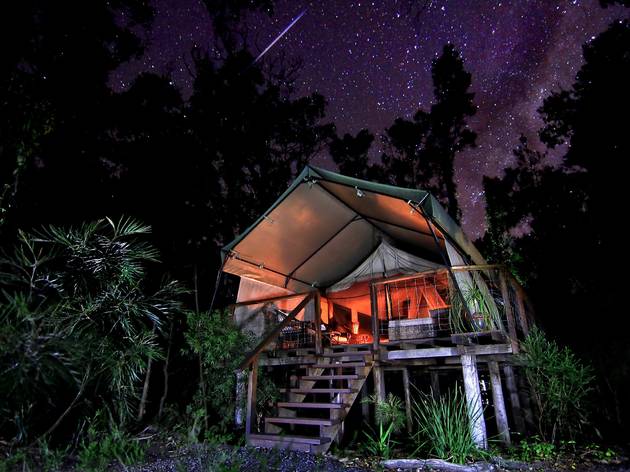 2/10
Photograph: Joanne Pacquette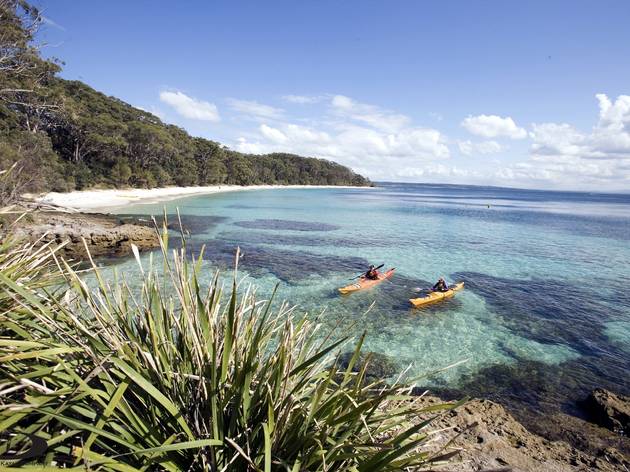 3/10
Photograph: Jervis Bay Kayaks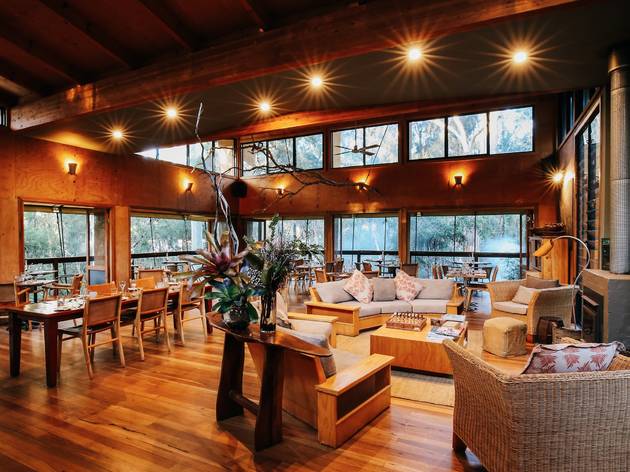 4/10
Photograph: Elise Hassey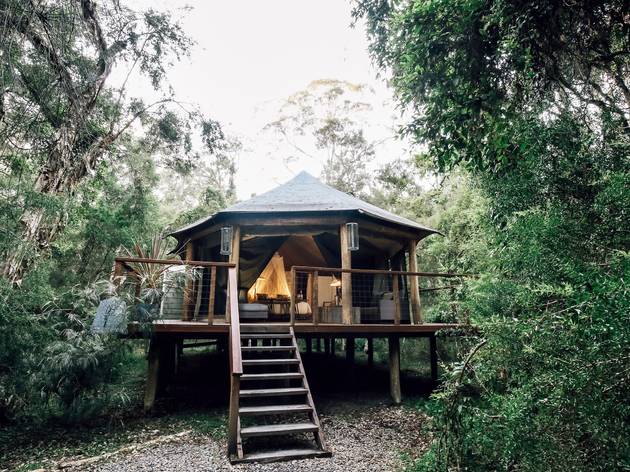 5/10
Photograph: Elise Hassey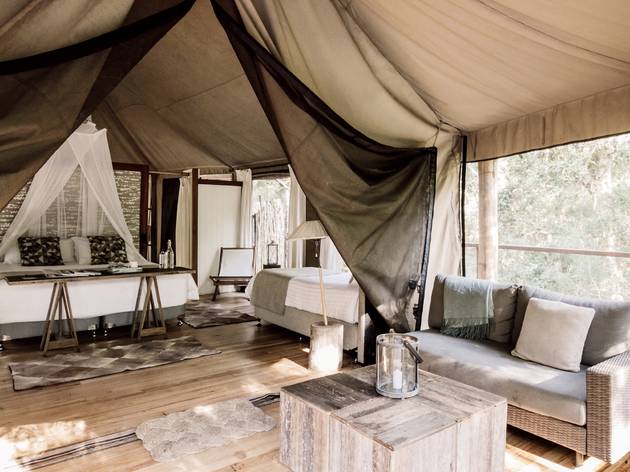 6/10
Photograph: Elise Hassey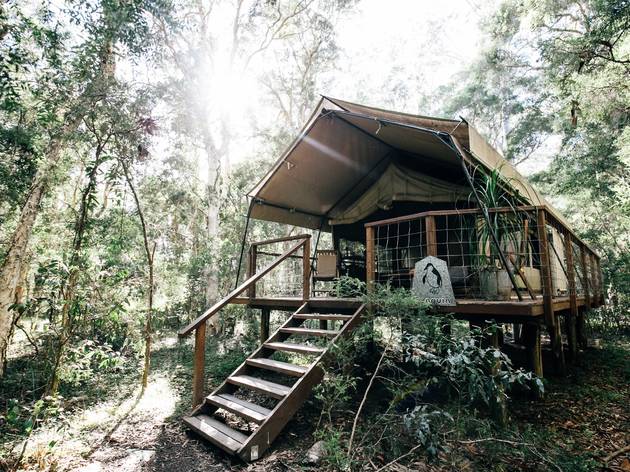 7/10
Photograph: Elise Hassey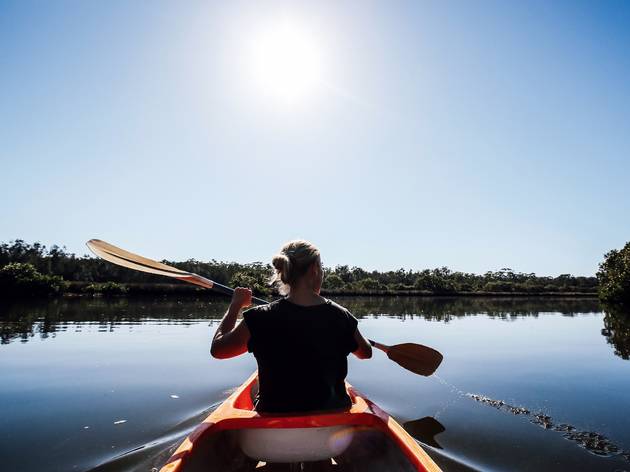 8/10
Photograph: Elise Hassey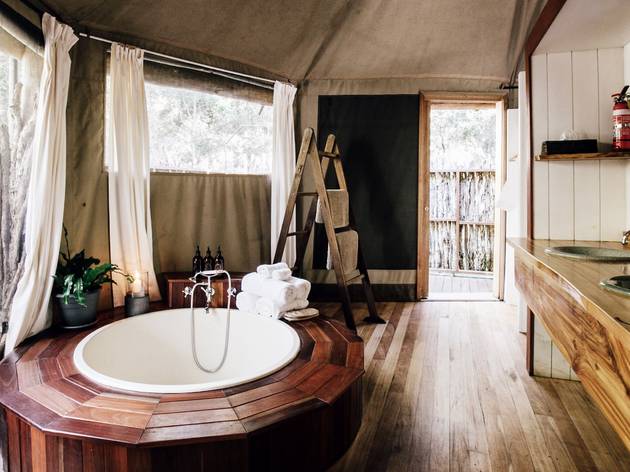 9/10
Photograph: Elise Hassey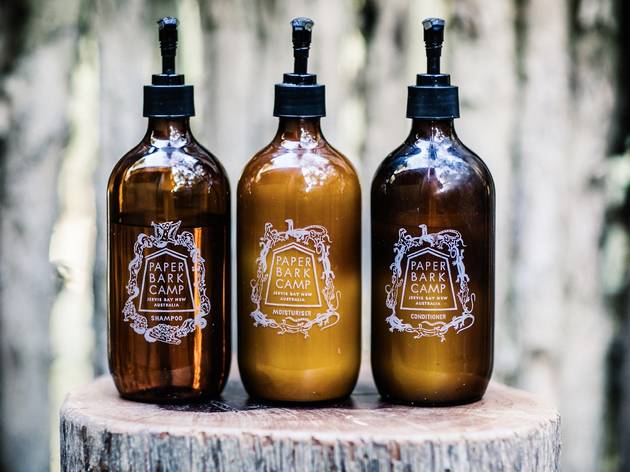 10/10
Photograph: Elise Hassey
Time Out says
Part of the fun is wondering if you'll come face-to-face with a possum as you take a bath in the middle of the bush
Update, 27 May 2020: Paperbark Camp is reopening to the public from June 5.
Camping is usually a very cheap way to travel, provided you have your own tent, sleeping bag and an endless supply of wet wipes. But the idea of spending the night finding comfort with an itchy travel pillow and a blow-up Thermarest can be a bit of a turn off. And it's seldom regarded as a luxury experience.
Paperbark Camp, found ten minutes' drive from Huskisson in Jervis Bay, is the antidote to all those shoestring family camping trips (and the subsequent backache). It's by far the most glamorous way to camp under the stars that we've ever experienced, from the queen bed with bamboo and cotton linen to the outdoor roll-top bath with white cotton robes and slippers.
Time Out stayed in one of the camp's deluxe safari tents called 'Sugar glider'. Raised above ground and surrounded by a canopy of gum trees, the tent felt more like a hotel suite with a constant breeze from the open canvas windows. Each tent comes equipped with solar powered lamps and citronella candles on bark side tables. Imagine camping scenes from Game of Thrones, but with less death and more WiFi access.
It's pouring with rain as we drive down the long dirt track to Paperbark's reception and the rain doesn't stop as we head out to dinner at the camp's onsite restaurant, the Gunyah. Everyone plugs their phones into the power sockets available in common room and takes a seat in one of the leather chairs overlooking the treetops. The gas fire is on, there are board games on the table. Sunday night is Paella night, so we fill our plates with chorizo, prawns, peppers and aioli.
Dinner and breakfast are included in the price, which starts at $395 per night for Sunday to Thursdays in the 'shoulder season'. It's an incredibly popular resort and tents are booked up months in advance. Owners Irena and Jeremy Hutchings have been running the camp for 17 years on protected wetlands by the Currambene Creek. The idea came from a safari trip in Africa. Upon returning, the couple quit their jobs to recreate the experience on 100 acres of bushland in New South Wales.
Inside our tents we're unable to see another person. We choose to sleep with the outer canvas open so we can hear the kookaburras, watch for possums and smell the eucalyptus. It's snug under all the covers and our mozzie net, but our faces feel the cold in the morning. At 7am, a hot flask of water is dropped off at our tent and it feels like Christmas. The most hardship we endure is waiting for the hot water to fill up the bath (our third one in 24 hours).
Included in your stay is use of the pushbikes to cycle into town, and there are kayaks for use on the creek. With limited time we hop into a kayak and cruise along the creek before checking out. The water is clear and still – like looking at a mirror, but the mozzies are out to get you. (Make use of the free Aerogard available in the tents). We're a little disappointed that we didn't spot any wildlife during the night, but we're treated to a family of kangaroos enjoying breakfast – complete with a joey jumping into its mother's pouch. Staying at Paperbark Camp may be a once-in-a-lifetime expense, but the payoff is a truly idyllic experience in the Aussie bush.
$395-$620 per night during shoulder season, Sun-Thu only, including meals. $595-$790 per night during peak season, including dinner and breakfast.
Details