Where to find the best blowholes in New South Wales
There's a (w)hole lot to enjoy about these gushing beauties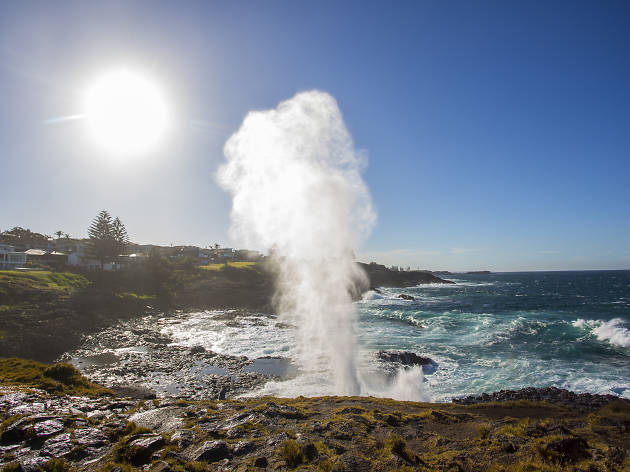 First things first: get your head out of the gutter. We're talking about ocean blowholes here. These mini water explosions happen after powerful waves rush into inland sea caves, forcing pressure to go inland and upwards towards the surface.
There's something so satisfying about seeing a coastal blowhole erupt. It's like nature's own dolphin show – we sit, listening to the rumble of the ocean and wait for the eruption of misty ocean water spray. Here are some of the coolest blowholes to check out around New South Wales.
Head inland and check out the best glamping spots in New South Wales and more short getaways from Sydney.
RECOMMENDED: Waterfalls near Sydney.
Best blowholes in New South Wales
Find more of Sydney's best nature
Attractions, Parks and gardens
Load up the picnic basket and take a road trip to find these breathtaking waterfalls, plunge pools and mountain walks.