The best waterfalls in Sydney and NSW
Take a road trip to these major cascades in New South Wales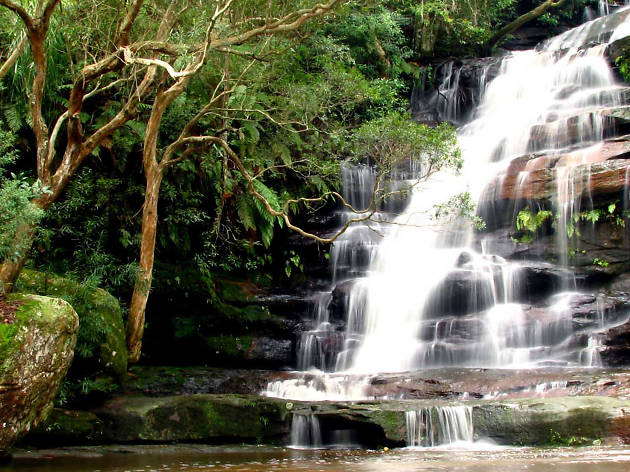 Important information: As Australia's catastrophic fire season continues to unfold, it is essential you check the bushfire conditions and air quality rating before embarking on any excursion outside of the city. Follow all instructions from local government and national parks authorities and do not travel if conditions are unsafe to do so.
We hate to say it, but TLC were wrong. Turns out you should go chasing waterfalls, especially in Sydney and NSW. Some are in national parks, you can swim in some, and some secret ones will take you a bit of a walk to find.
Load up the picnic basket and take a road trip to find these cascading falls around Sydney. You'll find plunge pools you can swim in, waterfalls you can walk over and mountain walks so awe-inspiring it'll make you feel small.
Before you head off for an outback adventure, always check for closures and fire bans on the national parks website and check the air quality rating. Extreme weather conditions and catastrophic bushfires have led to the closures of many National Parks in recent months.
Feel like making a weekend of it? Here are the best weekend getaway spots near Sydney.
Take a hike
Coastal walks, bush walks, historical walks and inner city ambles: there are many routes where you can see Sydney from a new angle. See our 13 favourite places to wander around the city.