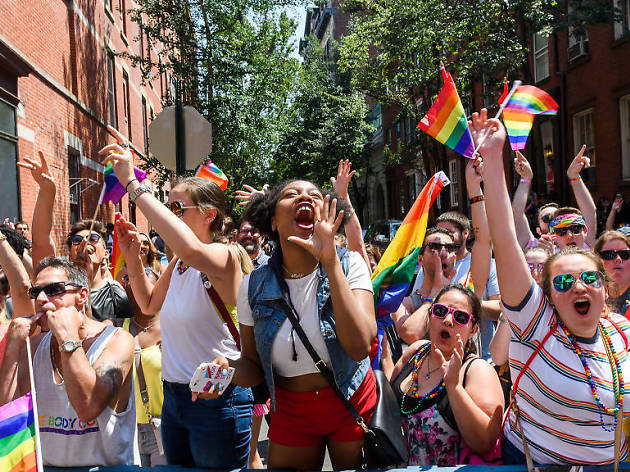 13 of the best places around the world to celebrate Pride
These kikis are about to kick off. Don't miss the out-and-proud LGBT+ parades and parties worth travelling for
This year, Pride parades, protests and celebrations around the world are commemorating an important landmark. On June 28, it will have been 50 years since the Stonewall uprising in 1969: an event that kickstarted the gay liberation movement which, over the last five decades, has developed into the global fight for LGBT+ rights.
While today's Pride celebrations can feel less political than those early marches, this year the significance of Stonewall's anniversary can't be downplayed. Not that the extra dose of history means that Pride 2019 will be a snoozefest: this year there'll be some of the biggest ever parties, kikis and parades happening all around the world where you can fly your rainbow flag.
You can celebrate Pride at its birthplace in New York, which hosts Worldpride this year, or venture to Iceland for Reykjavik Pride. Meanwhile, Pride in São Paulo takes on an element of urgency owing to the political situation in Brazil, proving that Pride still serves an important purpose in gathering together the different strands of the LGBT+ community (and its allies) for a show of solidarity and a reminder that there are still prejudices to overcome.
So pack your best wigs, your highest heels and as much glitter as you can legally carry and get ready to travel. Here are just a few of the best places around the world to celebrate Pride in 2019.
Where to celebrate Pride across the world
Now discover the greatest things to do around the world
Curated from more than 5,000 recommendations in over 400 destinations worldwide, these are the 50 most incredible experiences in the world right now.
Best selling Time Out Offers