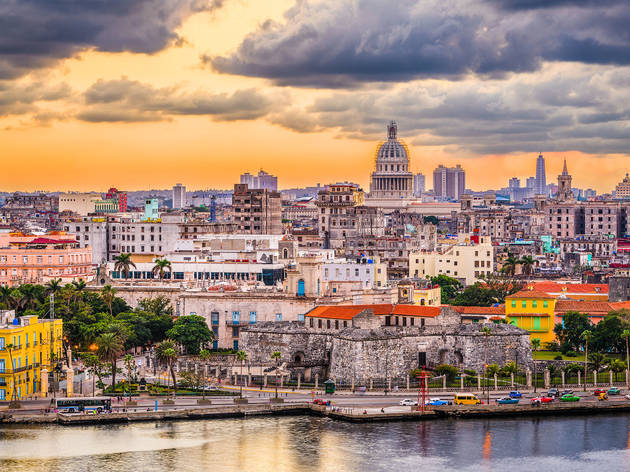 The best places to travel in January 2020
Discover cities in Australia, Scotland and the Caribbean as part of our favorite places to travel in January
Rejoice! December is finished, January's in session. Time to peel yourself off the couch, embrace the sweet naivety of resolutions, and start cramming your head with inspiration rather than mince pies. We're here to assist with that last one. We get it—December was hard work. Always is. You deserve some relief—blue skies, not blues. You'll find plenty of travel inspiration on our list of the best places to travel in January. From sunny Africa and Australia to wintery Scotland and China, you'll find a reason to vacation in no time at all.
RECOMMENDED: Full guide to the best places to travel
Best places to travel in January
Live in the Northern Hemisphere? Cancel winter's contract and go south to Melbourne, Australia, where it's summer. Some people say Melbourne is Australia's coolest city—and those people are entirely correct (soz, Sydney: take solace with that massive bridge and those lovely beaches). In a more literal sense, the Victorian capital is also warm, especially in January. Expect t-shirt weather and don't miss the Big Three: coffee, street art and St Kilda.
Discover the best things to do in Melbourne
If you've ever glanced at a world map you may have noticed Brazil—shaped not unlike the side view of a certain writer's midriff after the holidays—is rather on the large side, meaning the kinds of temperatures you experience will depend on which part you visit. January is generally a safe bet all round though, with an average mercury reading of 27C/78F. Start in absurdly scenic Rio, draped around a mountainous natural harbour and sporting some of the world's best beaches, before heading inland to the Amazon. Pack bug spray.
Discover the best things to do in Rio de Janeiro
Big, bold, brash and mind-bogglingly vertiginous, this glittering forest of skyscrapers sprouting incongruously from the Arabian Desert demands your attention. Get your bearings from the world's tallest building, browse the souk in the Old Town by Dubai Creek, and do some dune bashing on a desert safari. Dubai's got about as much time for winter as it does for low-key construction projects, with January temperatures idling around 25C/77F — so you might want to factor in some beach time, too.
Discover the best things to do in Dubai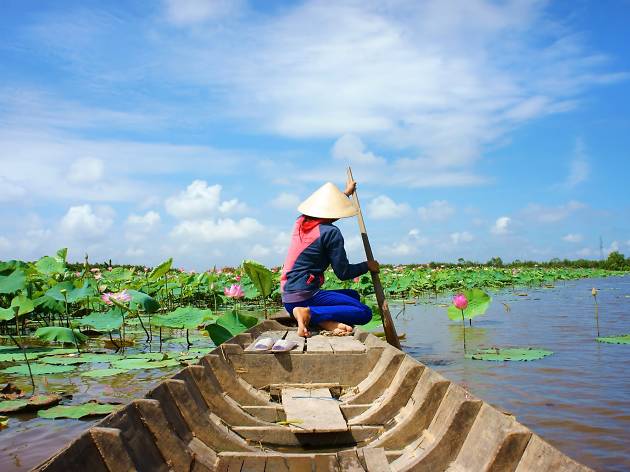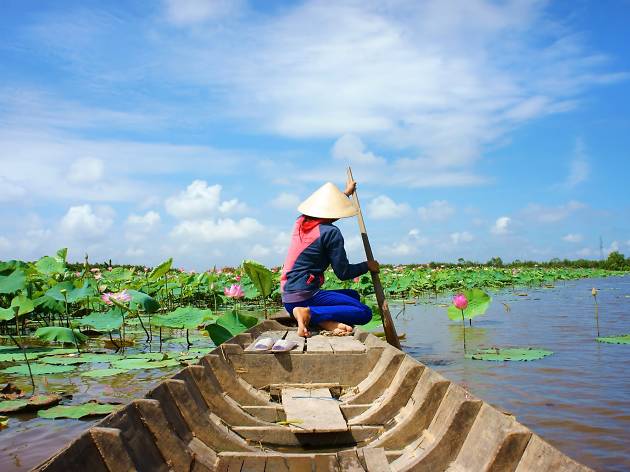 Photograph: Shutterstock
South East Asia's answer to Venice, this vast, emerald patchwork of paddies is known as the rice bowl of Vietnam. The region acts as a kind of colander for the Mekong River as it drains into the South China Sea, and is webbed with a dense, tropical maze of chocolate-brown waterways, teeming with villages, pagodas and floating markets. January is one of the best times to visit—warm, dry and sunny. You can hop on a 2–3 day tour starting from Ho Chi Minh City, which lies just to the north (if you book in-country, it'll cost about the same as a 30-minute gondola ride in Venice).
Discover the best things to do in Vietnam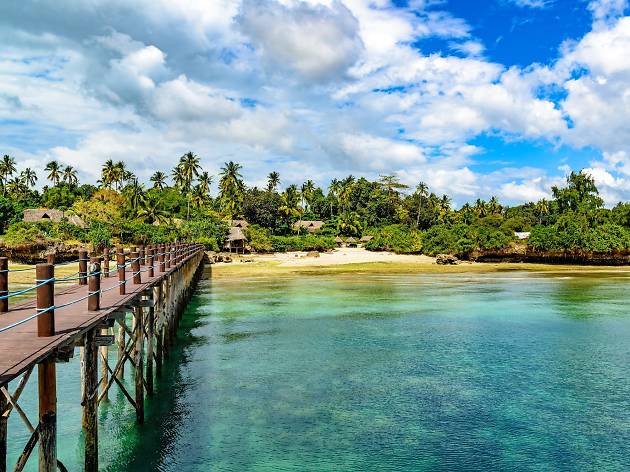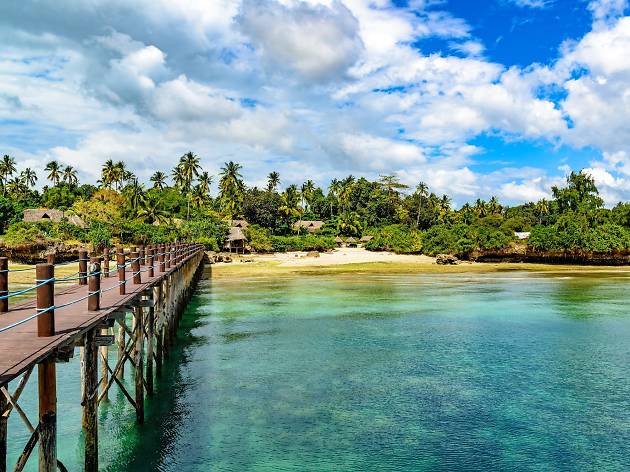 Photograph: Shutterstock
Most people who hear of this place in that Tenacious D song, think it sounds vaguely exotic (and probably fictional), and then forget about it. But not you. We want Zanzibar to be planted in your mind like one of the giant palm trees that line its white shores. Here's what you need to know. It IS exotic AND real. It's an archipelago. It's in Africa. It's tropical. It's stupendously beautiful. It's affordable. And January is the best month to visit. Tag us.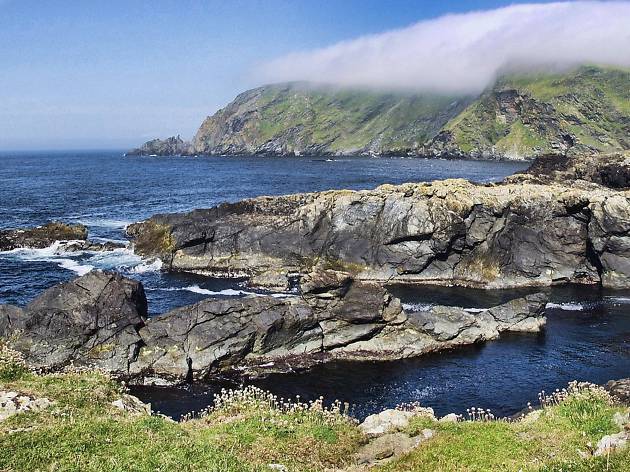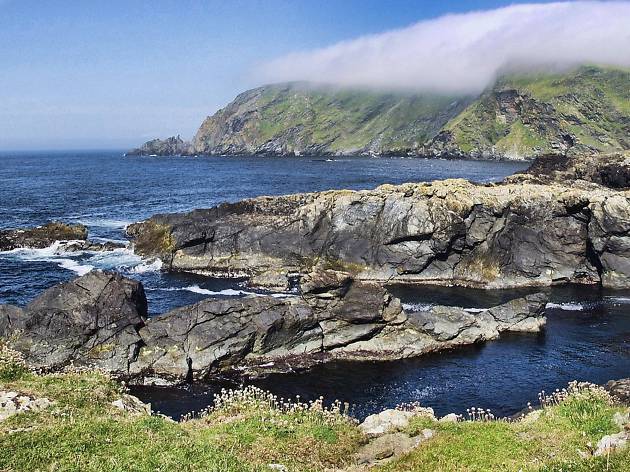 Photograph: Pixabay/CC
You know at the top how we said something about blue skies? Yeah, well, that doesn't apply here (your extremities might go blue, though!). If a holiday on a remote, rocky, rain-lashed island 200km north of northern Scotland in the North Sea sounds like your idea of something that would go quickly south, just hear us out. There is a Viking Festival in January. A. Viking. Festival. It's called Up Helly Aa and while we're slightly crushed we can't yet speak from firsthand experience, it looks absolutely incredible.
Discover the best things to do in Scotland
Another one where blue skies aren't exactly guaranteed—though if you're lucky, they might turn green once night falls. We are of course talking about the ethereal Northern Lights, which flood Iceland's skies with their bewitching colors in January (and the rest of winter). Even if the clouds prove stubborn, there's more than enough on the ground to keep you busy: majestic waterfalls, exploding geysers, pristine glaciers, and scenery that looks like a sci-fi movie set.
Discover the best things to do in Iceland
Basking in the heart of the Caribbean, Cuba makes for an excellent excursion from January's wintery depths. The whole place feels like it was made for Instagram: the coasts are fringed with talc-like beaches and turquoise waters, while inland mountains lurch up from verdant plains. And then there's the capital, Havana, with its retro cars (thanks, communism!) and salsa clubs. Your friends at home will hate you. Temperatures are supremely agreeable this time of year, too, hovering around the 21C/70F mark.
Discover the best things to do in Cuba
You can leave the sun cream at home, Beijing is decidedly biting in January. But it's also blissfully un-touristy, and sights like a snow-covered Forbidden City and empty Tiananmen Square are quite special. But the main reason for the recommendation is to see in Chinese New Year—this cultural extravaganza is an explosion of colour and fun, and a true bucket list experience.
Discover the best things to do in Beijing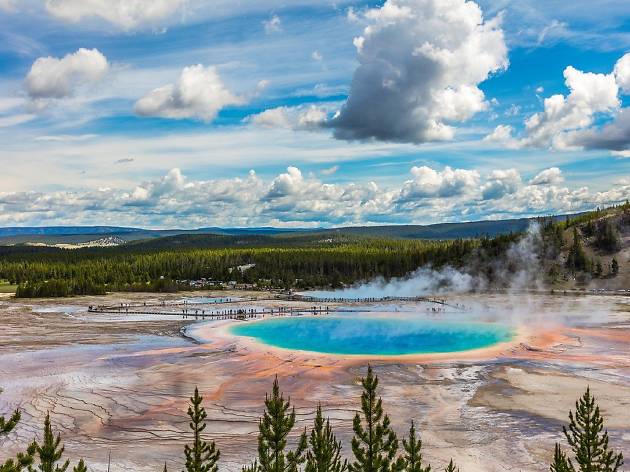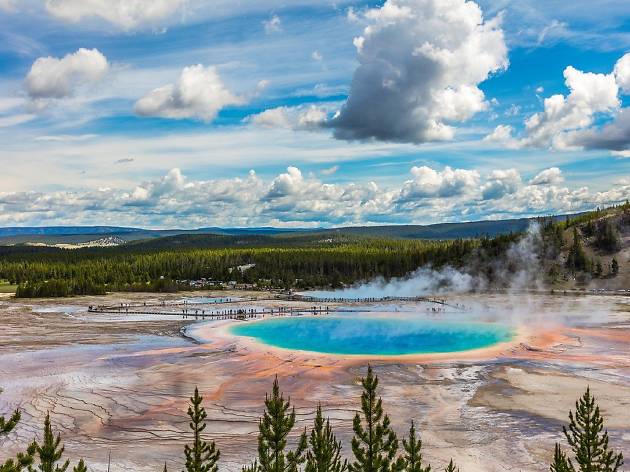 Photograph: Pixabay/CC
10. Yellowstone National Park, US
This world-famous Wyoming national park is always spectacular, and while it's understandably mainly visited in warmer months, if you can get there in January you'll be in for a real treat, with the whole place transformed into an other-worldly wintery wilderness. Animals are much easier to spot in the snow, with the most notable example being bison, complete with their shaggy winter coats, and the steam from the geysers is far more pronounced.
Need more travel inspiration?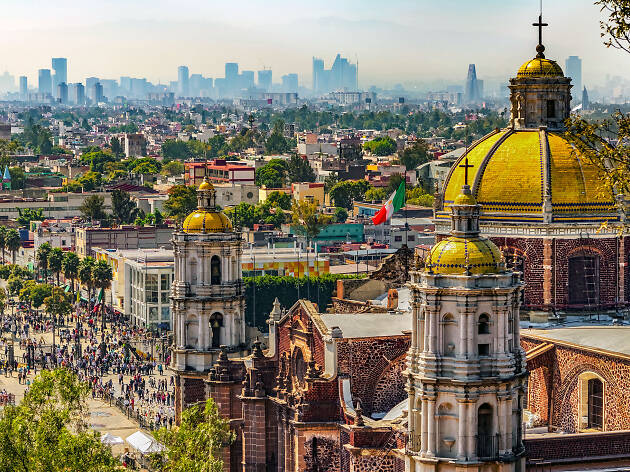 What's the greatest city in the world? It's not an easy question to answer – after all, cities are full of people and people are full of contradictions.