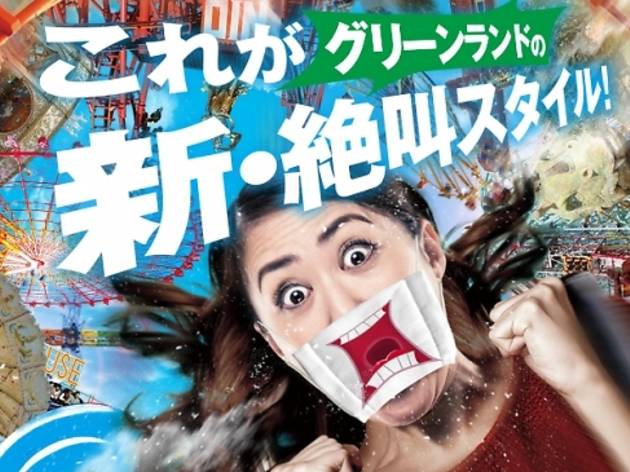 This Japanese theme park offers face mask stickers to show you're screaming inside your heart
These terrified face masks by Kumamoto's Greenland amusement park are designed for quiet roller coaster rides
Posted: Monday August 3 2020, 5:13pm
It's been a roller coaster of a year, with Covid-19 coronavirus changing our lives in unprecedented ways. We're quickly adjusting to the new normal, which includes always wearing a face mask, social distancing and of course, screaming inside our hearts.
Tokyo Disney Resort, Universal Studios Japan and other amusement parks across the country are slowly reopening with increased safety measures and guidelines, one of which is the now infamous 'no screaming on roller coasters' rule. While it was no problem for these fine folks from Fuji-Q Highland, following the rule feels impossible for most of us – what's the fun in riding a roller coaster without screaming during that adrenaline rush? Kumamoto's Greenland amusement park has just the answer: screaming face masks.

Instead of screaming from your lungs, you can show the world you're terrified or excited with these face mask stickers. Choose from five creatively named expressions, from 'American comic style' to 'Good teeth screaming' to convey your emotions while hurtling through the air.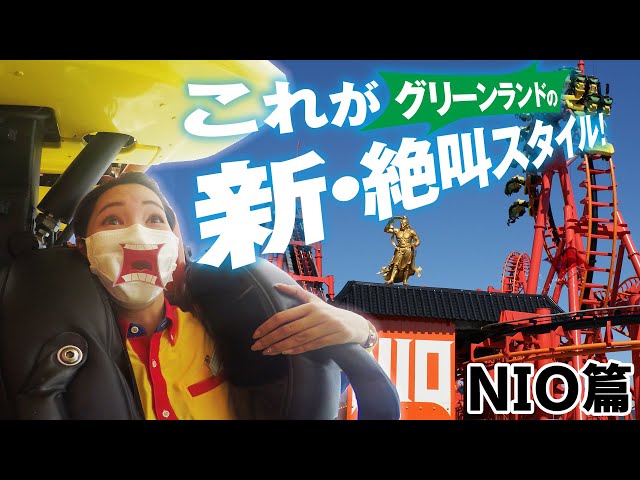 To demonstrate the masks, Greenland commissioned its own staff members to see if they could survive the roller coaster without screaming. This employee successfully completes the ride without any shrieks, but with a permanent scream plastered across her face.
There are people who love the heart-in-throat rush of roller coasters, while others are just straight-up terrified. This poor fellow looks and sounds like he's being tortured, but his smiling face mask tells a different story. Hey, at least he's being safe.
While you might not be able to release pent up adrenaline on the ride, you'll have peace of mind knowing you've kept yourself and others safe. We're tempted to get our own screaming masks, not just for roller coasters, but for those days when we really want the world to know how we feel.
Before venturing out, see our guide to going out safely. Or stay at home and ride Japan's best roller coasters virtually.
More from Time Out Tokyo
Naomi Watanabe and Yuriyan Retriever release a parody of Lady Gaga's 'Rain on Me'
The best Japanese movies and series coming to Netflix in August
This ramen-themed hotel in Sapporo lets you slurp and sleep in the same place
Florentijn Hofman's Rubber Duck is making its way to Osaka this August
Create your own KitKat at the new KitKat Chocolatory in Shibuya
Share the story