Tokyo museums took a long hiatus due to the spread of the Covid-19 coronavirus, but now that they're reopening, we're getting some exciting new exhibitions. The Yayoi Kusama Museum is introducing new and recent works by the artists which have never been displayed in Japan, or anywhere else in the world for that matter. The exhibition is titled (deep breath) 'The Vision of Fantasy That We Have Never Seen Is This Splendor', and will run from July 30 to March 29, 2021.
Kusama, who had a turbulent childhood, began experiencing hallucinations at the age of ten, which she has depicted in her work throughout her career. The artist has described her visions as terrifying at times, but by making art that recreates the visuals from her hallucinatory experiences, she found it easier to overcome them.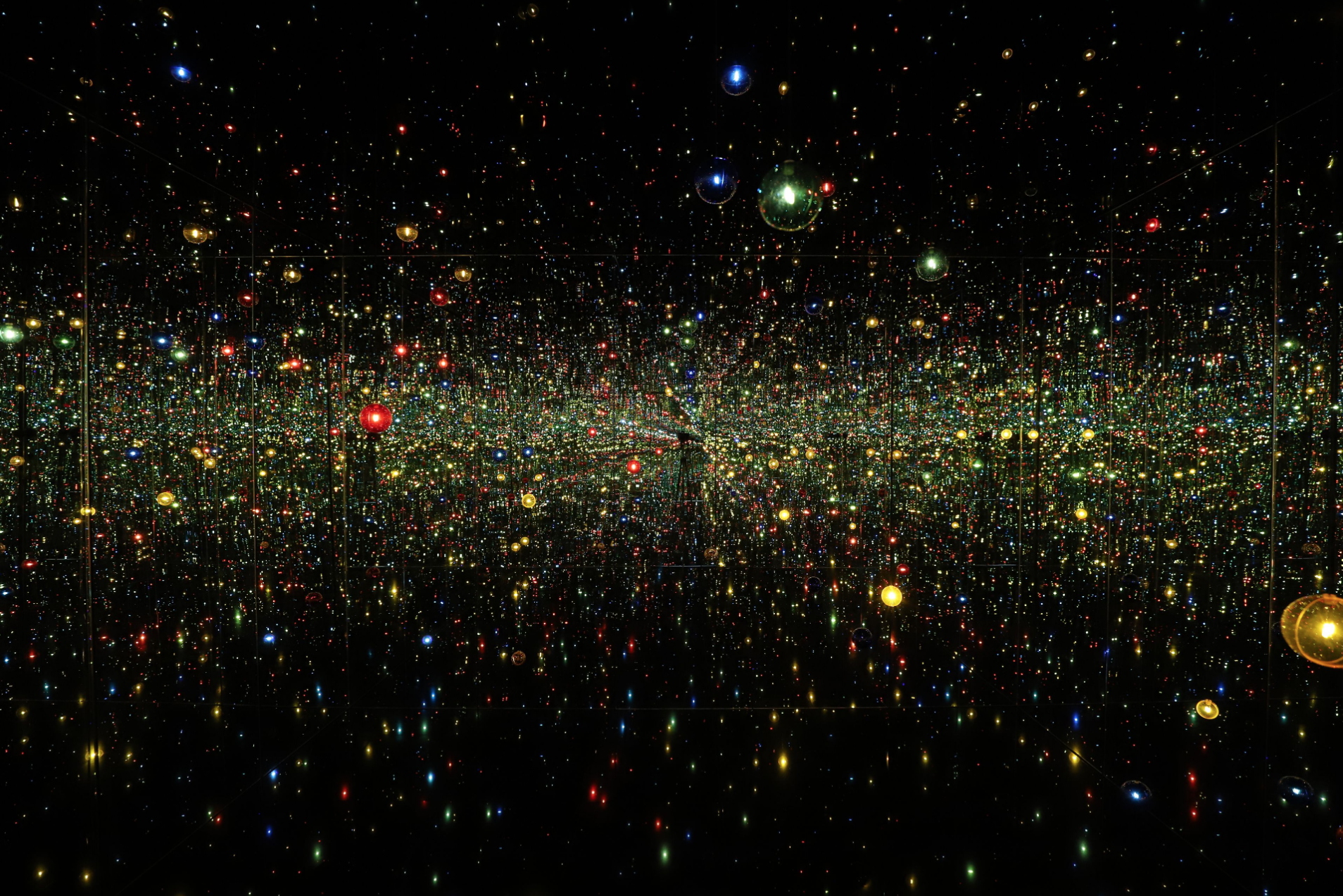 This exhibition will consist of works that were created by Kusama over the past decade, including her most recent one-metre square paintings, an immersive installation as well as a new Infinity Mirror Room. One of her latest projects, called 'Flower Obsession', will also be on display. It depicts her hallucinatory vision through rooms covered from floor to ceiling in thousands of bright flowers. Through her work, Kusama is able to share her innermost perceptions of the universe and the world around her, which in turn makes viewers more aware of the immensity of the universe around them and the vastness of the unknown.
Timed tickets are now available for advance purchase on the museum's official website (¥1,100 adults, ¥600 children 6-18). Note that tickets are not available at the door. The museum is currently closed until July 29 to prepare for the exhibition.
Don't forget to check our guide on going out safely in Tokyo.
More art in Tokyo
There's a sleek new robot statue by Hajime Sorayama outside Shibuya Parco
A Yoko Ono and John Lennon exhibition is coming to Roppongi
Visit the home of famous manga artists like the creators of Astro Boy and Doraemon
Visit the top museums in Japan via these virtual tours

The best Japanese films and series coming to Netflix in July