Guide to visiting Tokyo's four seasons
When is the best time to visit Tokyo? Anytime, really – the city is hyper-seasonal, with each season bringing a different set of things to see and do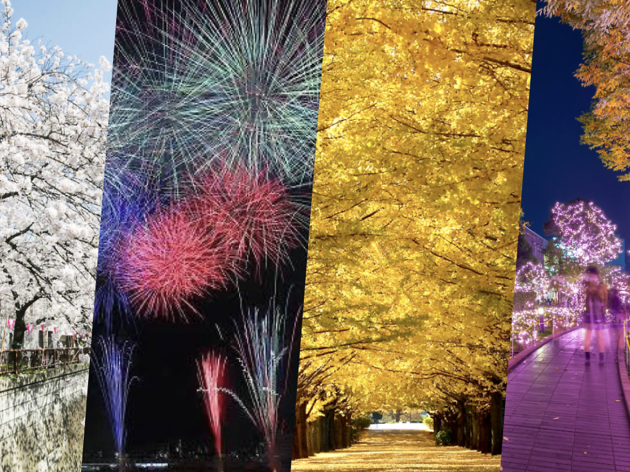 Four seasons in a year? Tokyo, or rather Japan as a whole, has 72 micro seasons, which means you get a new 'season' every five days. Whoa…
Fact is, Tokyo is hyper-seasonal, with the city looking very different in spring, summer, autumn and winter. And with every season, the city offers a different set of things to see and do. Spring is lovely with the sakura blooms. Summer can be unbearably hot, but that's when the city comes alive with countless traditional festivals and fireworks shows. Autumn is mild, cool and colourful, and while winter can be really cold, it's also the best time to sample Japanese seafood and witness the city transform into a sparkling wonderland after dark.
Tokyo really is an all-time destination, but to make things easier, here's a guide on what to see, do and eat in each of the four main seasons in the city. Read on and decide which side of Tokyo is your favourite.
A breakdown of Tokyo's four seasons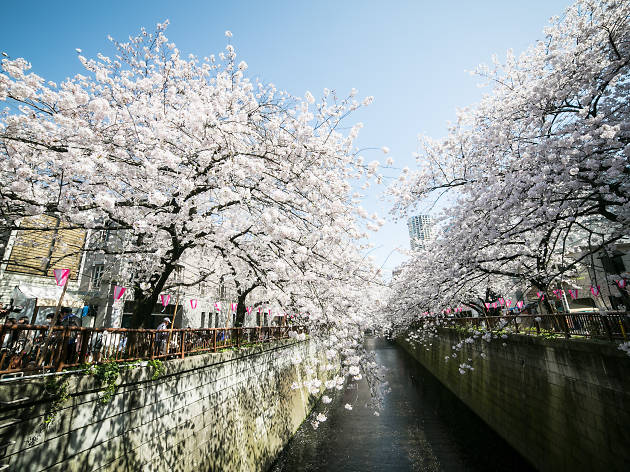 The most popular time to visit Tokyo is over the two-week sakura period in spring. Book stores promote guides on the best cherry blossom viewing spots, while restaurants and cafés try to outdo each other with sakura-flavoured dishes and drinks.
What to see Cherry blossoms turn the concrete jungle of Tokyo into a pink wonderland. This is the time for a hanami (cherry blossom viewing) picnic. In April and May, festivals begin to take over the city, especially at temples and shrines, such as Sanja Matsuri (around Sensoji temple) and Bunkyo Azalea Festival (in Nezu Shrine).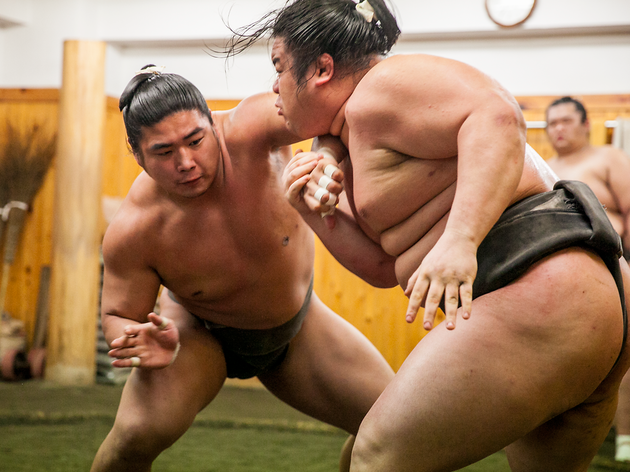 Spring is for sakura and sumo
What to eat Look out for sakura-flavoured sweets and drinks. Sip on a sakura latte, munch on some sakura mochi… you'll be surprised by the options.
Fun fact The grand sumo tournament takes place in May at the Kokugikan in Ryogoku. Learn more about this traditional Japanese sport with our guide to sumo.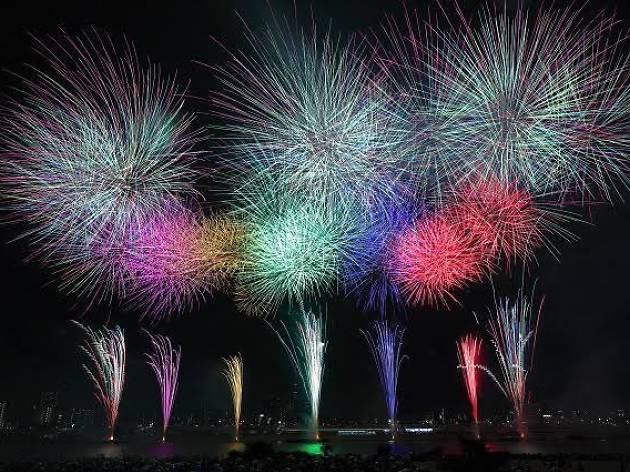 Adachi Fireworks Festival
Summer starts off with a bang
Sun, heat and unbearable humidity − summer in Tokyo takes some getting used to. But this is the time for major festivals, particularly the outdoor kind: think music and fireworks.
What to see Summer means hanabi (fireworks) season in Tokyo. Put on a colourful yukata (casual summer kimono) and head over to one of the many riverbanks around the city for a spectacular show. Food stalls and games add to the evening festival vibe.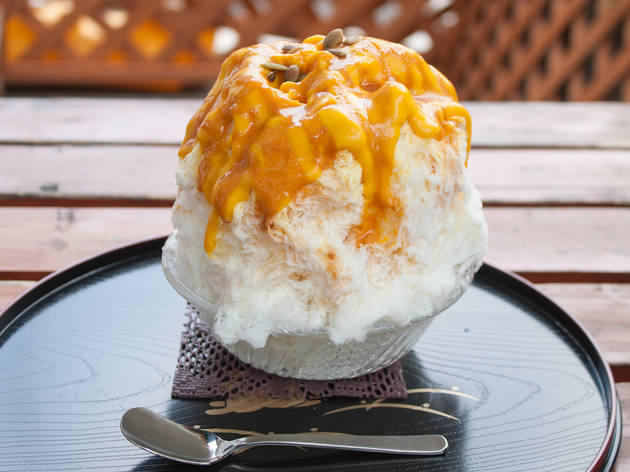 Summer made better with icy desserts
What to eat Cool down with kakigori: the shaved ice desserts come in a variety of flavours, toppings and colours. Want more? The city also offers a host of other cooling desserts, which range from ice cream to popsicles and more.
Fun fact June, the rainy season, is popular for its beautiful hydrangeas. Admittedly it's a very soggy time of the year, but you're well-compensated with a host of beer gardens.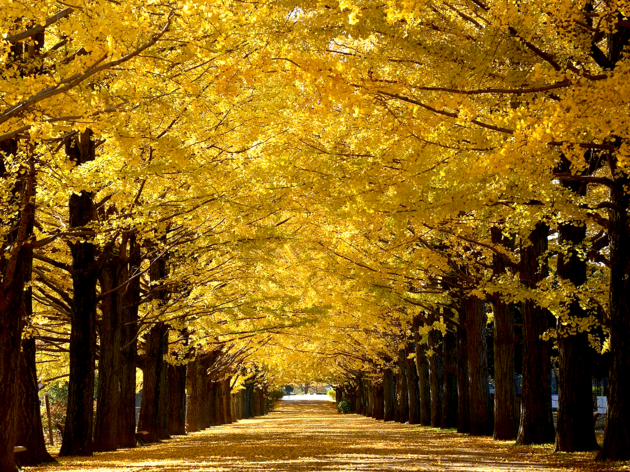 Autumn is the most colourful time of the year
Autumn is nice and comfy, with mild, just-right temperatures and frequent sunny days. This makes sightseeing on foot the most pleasant way to discover the city.
What to see The colourful autumn foliage, of course. Ginkgo trees turn bright yellow while maple trees blush with vivid shades of red. Take in this vibrant scene while hiking at Mt Takao, located in the western part of the city.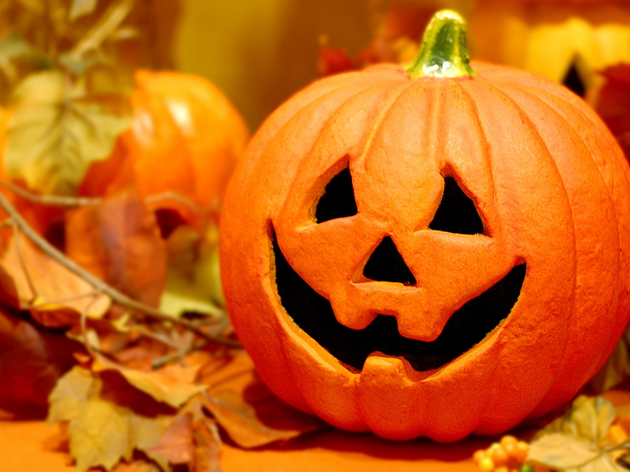 Autumn is fruity and 'scary'
What to eat Freshly harvested fruits such as persimmon and pear and seasonal seafood including mackerel and pacific saury.
Fun fact At Shibuya's popular Halloween street party, the crowds go all out with the most outrageous costumes.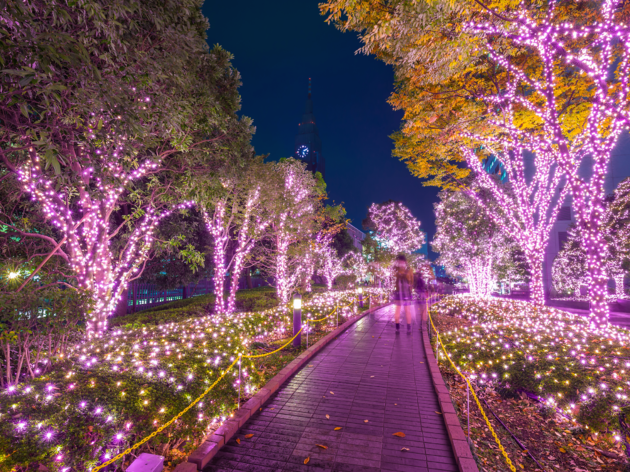 Winter lights up the city
Cold, crisp air and breezy, winter chills in Tokyo can be uncomfortable. However, the city puts on spectacular illuminations after dark. Plus, it's the best time to sample seafood.
What to see Even though Japan has no religious connection to Christmas, you'll find Christmas markets and incredible illuminations throughout the city.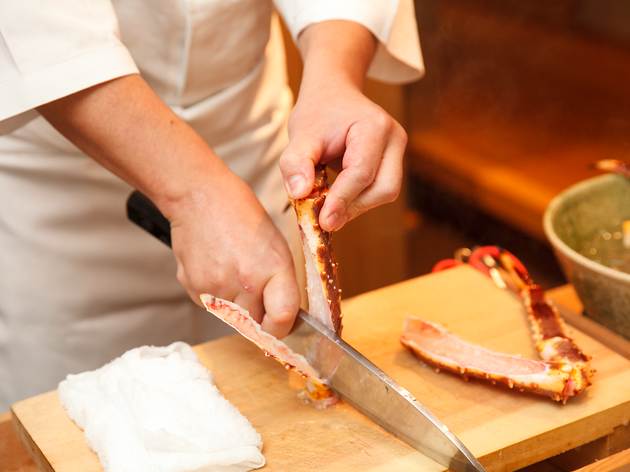 Winter calls for warming comfort food
What to eat Oden is Tokyo's number one winter warmer. Pick from a variety of ingredients, such as vegetables, eggs, tofu, meat and fish cakes, all simmering in a soul-comforting soy-flavoured dashi broth. This is the best time to indulge in seafood such as crab, oysters and fatty fish such as buri (yellowtail).
Fun fact There are massive new year sales. Also, don't miss out on the fukubukuro – 'lucky bags' filled with surprise items sold at a substantial discount.
Experience summer in Tokyo