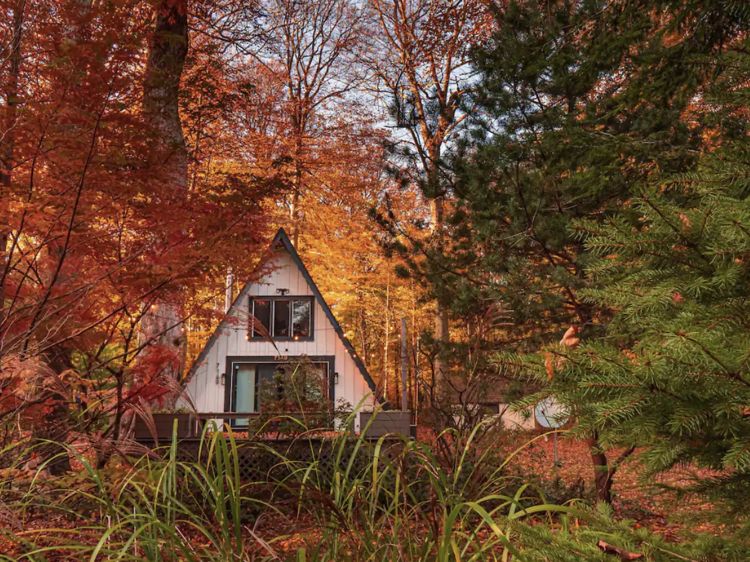 Courtesy: Airbnb
1.

The Maple Haven cabin in South Haven, MI
Embrace Mother Nature and treat yourself to some peace and tranquility on your vacation to this cozy Airbnb cabin in Michigan. Situated right by Lake Michigan, you can fall asleep to the sound of gentle waves, with private access to the lake. The Airbnb cabin sleeps up to five guests in two bedrooms - queen-sized beds or singles - and has everything you'll need for a well-relaxed trip. The fully-equipped kitchen includes some basics, and there's a front patio featuring seating and a grill, for the option to dine al fresco.
Rooms? Two. Sleeps five guests.
Mood? The cabin of your dreams.
Location perks? Nature, nature, nature. It's a little rustic haven with a whole lot of exploring to do.
Budget range? On the pricier side, but worth it.