The 15 best movies of 2016 (so far)
From heartwrenching animation and foreign surrealism to Blake Lively fighting a shark, the year is shaping up nicely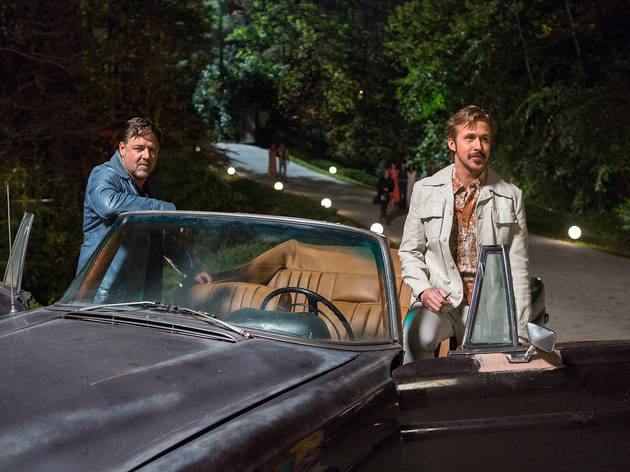 We're not talking Academy Awards—it's way too soon. Still, our idea of the best movies of 2016 is already evolving: It's a list that's bursting with variation and too many titles. And with the Toronto Film Festival and New York Film Festival still on deck, a sensible person would leave plenty of room for future contenders. Still, here's our shortlist for right now.
Best movies of 2016 (so far)
15
We're as surprised as you are, but beachy Blake Lively matching wits with a great white shark hits the summer sweet spot: It's big dumb fun with an earned sense of tough-girl empowerment.
14
The Coens return to their zany comic mode (à la 2003's Intolerable Cruelty) for this '50s-set Hollywood kidnapping lark. But even when they lighten up, their dialogue and jokes are sharper than anyone else's.
13
Pixar goes fishing for a sequel to one of its most beloved titles, 2003's Finding Nemo, and reels in a winner filled with humor and a not-so-subtle celebration of all species big and small.
11
The cattier, comic side of Jane Austen comes to life in a return to form for director Whit Stillman, here reuniting his dynamic duo from The Last Days of Disco, Kate Beckinsale and Chloë Sevigny.
10
Indie writer-director Jeff Nichols channels his inner Spielberg for a gripping thriller about a child with strange powers—and the adults who want to stop him. Transitions to Hollywood are rarely this sharp.
9
This one's our Jungle Book: Visually inspired Thai director Apichatpong Weerasethakul returns to his earthy milieu with this hypnotic story about a chaste (yet meaningful) relationship between a nurse and her patient.
7
A black comedy about a dachshund and the neurotics who care for it (not always well), Todd Solondz's latest proves that he's lost none of his satiric edge—his savagery is laced with existential depth.
6
From beginning to end, this revolutionary action film puts you in the head of a punching, jumping, fearless cyborg hero. It's a video game come to life and also the first movie of its kind (even if it makes a lot of viewers nauseous).
5
This nightmarish comedy is set at a mysterious seaside clinic where guests must shack up or be surgically transformed into the animal of their choice. Melting the butter sauce is Greek director Yorgos Lanthimos (Dogtooth), whose home-grown surrealism makes the leap to English with panache.
4
Dublin teens growing up in the gritty 1980s turn to Duran Duran, MTV and plenty of hairspray in the euphoric latest from Once's John Carney. It's a movie about making your craziest dreams come true.
2
Legendary screenwriter Shane Black (Lethal Weapon) returns to the formula he all but invented for an ultraviolent, ultra-funny private-eye comedy set in the 1970s, starring Russell Crowe and a riotous Ryan Gosling.
1
A hilarious, deeply relaxed comedy about male bonding, Richard Linklater's baseball-minded latest ranks right up there with his masterpieces Dazed and Confused and Boyhood.