New York events in August
Plan your month with our events calendar featuring St. Vincent, the Electric Zoo festival and the Charlie Parker Jazz Festival
By Time Out contributors, compiled by Evelyn Derico Mon May 19 2014
The dog days of summer have officially arrived, but instead of staying indoors, use our events calendar to experience the best things to do in August. See tons of exemplary live jazz at the Charlie Parker Jazz Festival, check out an outdoor film screening, or simply enjoy the season by hanging out at one of the best beaches.
---
---
More events in August 2014
Following the blockbusting success of 'The Avengers', Marvel Films' sinister-sounding 'Phase 3' is about to swing into action, offering up some of the more obscure characters from their comic-book back catalogue to the ticket-buying public. First up its 'Guardians of the Galaxy', the simple tale of a rogue space pilot, a slinky green-skinned minx, a walking tree and a foulmouthed raccoon who team up to defeat the evil Thanos. Sure, it may sound bonkers, but that's sort of the point: now that they've sold the public on old-fashioned superheroes like Iron Man and Thor, the Marvel team are fully intent on pushing the boat out and making the kind of crazy action movies they'd love to see on the big screen. And we salute them for it.
Price band: 2/4
Critics choice
Like Robert Heinecken, Williams came out the West Coast as a photographer who deconstructed his medium through unconventional methods. In Williams's case, this has meant employing commercial photographers to create his works, images which dispassionately dismantle the mystique of the darkroom, the photographer's studio and the camera itself. The results often have the look of mid-century catalogs for photographic services and equipment.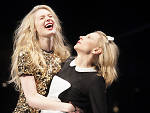 A revival of this classic drama by Jean Genet—French master of perversity and power struggles—would normally not equal box-office gold. But this Sydney Theatre Company import stars the incomparable Cate Blanchett. The film star plays a domestic servant who dreams of the fancy life—and maybe knocking off her wealthy employer.
Rated as: 4/5
Price band: 1/4
Critics choice
The Brooklyn Museum's Ai Weiwei retrospective has a before-and-after quality, befitting the artist's career. Once a darling of Chinese officials, and codesigner of the "bird nest" stadium that was Beijing's 2008 Olympics centerpiece, Ai became a vocal opponent of government policies, and in 2011, he was briefly imprisoned on charges of tax fraud. Now free, he's no longer allowed to leave China. He's still permitted to communicate with the outside world, however, and to produce works of art that, judging from the examples here (a large installation of ceramic crabs; a huge, undulating carpet of rebar salvaged from a schoolhouse destroyed by an earthquake), haven't suffered from his travails in terms of scale or ambition.
Dazzlingly strange art rock pours out of Frank, both the movie, a dark comedy from Irish director Lenny Abrahamson, and the title character, a singer devoted to lyrics about random tufts of string and terrifying litanies that might have freaked out Joy Division's Ian Curtis.
Learn about how animals, from chameleons to toads, change their skin to fool predators and blend in with their surroundings—then see how the military co-opted the neat trick for battleships and uniforms.
Rated as: 4/5
Price band: 3/4
Critics choice
Stars are to be wished upon, not touched. This is one of the lessons of Jonathan Tolins's giddily funny solo play, Buyer & Cellar, which imagines an evolving pas de deux between Barbra Streisand and a gay employee at her California home.
If you're getting baked on the beach, time your sunbathing to coincide with Carter Van Pelt's monthly skankathon, which welcomes local selectors and legends like Clive Chin and Sir Tommy. Stake out a spot on the sand and you'll still be able to hear the ska, rocksteady, dub, lovers rock and early dancehall emanating from DJ Chanter's booming speaker stack. Listen to Van Pelt's Saturday show, Eastern Standard Time, on WKCR 89.9 FM (Sat 8am–noon) or follow @CarterVanPelt to get the latest information on guest DJs.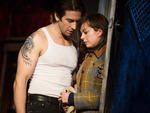 Rated as: 4/5
Price band: 3/4
Critics choice
Every few years, a piece of stagecraft drops so many jaws and pops so many eyes, it becomes a Broadway insta-icon: The Phantom of the Opera's glorious falling chandelier; the awe-inspiring march of animals in The Lion King's "Circle of Life." In recent years, the nonpareil has been green-skinned Elphaba levitating while hitting the high F in Wicked's "Defying Gravity." Add to that list the spectacular final bout in Rocky. The 20-minute closing coup (spoilers ahead) brings a section of the audience onto the stage, drops in jumbo screens, extends a boxing ring over the orchestra and puts on one hell of a fight before the bloodied guy gets the girl—bellowing her name, of course.
Price band: 1/4
Critics choice
Sarah Jenny and Avory Agony serve up this monthly panqueer shindig, featuring ever-changing themes, performance art, DJs, go-go dancers, art installations and more.
Price band: 1/4
Critics choice
The weekly country-Western dance has been helping you spin your same-sex partners round and round for more than a decade now. Each week kicks off with lessons in two-step and line dancing, then continues with a soiree that calls beginners, experts and everyone in between to the floor.
The smooth and delightfully understated Hannibal Buress introduces fellow stand-ups.
Price band: 1/4
Critics choice
As one of the artists commissioned to make work for the 1964 World's Fair, Andy Warhol, always the provocateur, plastered a sizable portion of the New York State Pavilion's facade with enlarged mugshots of the city's most wanted criminals from two years prior. The checkerboard of front and profile views was quickly painted over by the Fair's more prudent officials, but months later, the wily Pop artist reproduced the silkscreens. Nine of them are now on view, just a five-minute walk from the scene of the scandal.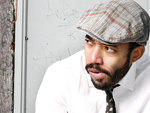 Price band: 1/4
Critics choice
This weekly offering, hosted with a cool head and a warm heart by former Daily Show correspondent Wyatt Cenac, welcomes great young New York comics and noteworthy out-of-towners.
Learn about the homegrown activism that has long been a part of Lower East Side and East Village culture. The tour visits the areas' tenements, community gardens and historic sites, including Tompkins Square Park and the Christodora House.
---
You might also like
---