Best restaurants and cafes in Charoenkrung
A complete guide to the best places to eat in Charoenkrung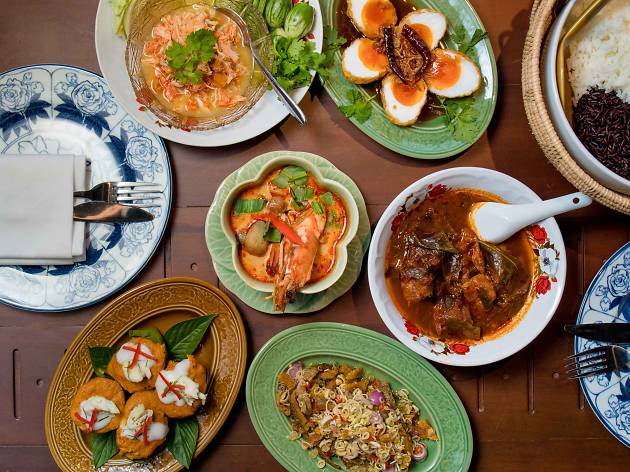 To us Bangkokians, Charoenkrung is best known for two things: five-star riverside hotels and, more importantly, food. Eating options in this Bangkok's old community are abundant. You'll find everything from a 40-year-old street vendor offering savory roasted duck to Michelin star-worthy fine-dining venue offering finest western cuisine and impeccable service. Have your wallet – or credit cards – at the ready and start exploring one of Bangkok's most flavorful food districts!
Cantonese restaurant chain Coca, to our surprise, has ventured into European cuisine, launching a restaurant that injects healthy tweaks into Southern French fare.
Patrons will be able to enjoy hearty Italian dishes enhanced by views of the Chao Phraya River. Unlike the hotel's more sophisticated outlets such as Le Normandie and Lord Jim's, Ciao is a more laidback venue that features modern black tabletops and sleek bronze table lamps.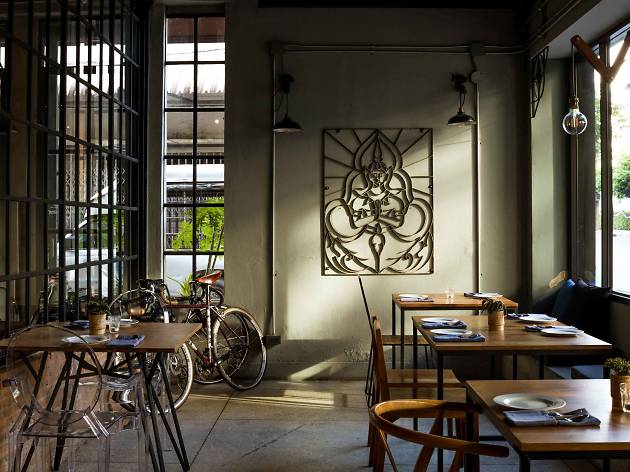 An innovative Charoenkrung eatery that brings local produce to the fore. Rising chef Napol Jantraget leads the enthusiastic kitchen team, which rolls out dishes that play around the eatery's principle—80 percent of the ingredients used here are sourced either from local sustainable suppliers or nearby markets. Food is great while desserts are equally satisfying.
Restaurants, Contemporary European
A gallery-slash-eatery where French artist-turned-chef Romain Guiot steps into the kitchen and sends out fuss-free dishes that combine local and imported ingredients, and focus on the natural flavors of each component.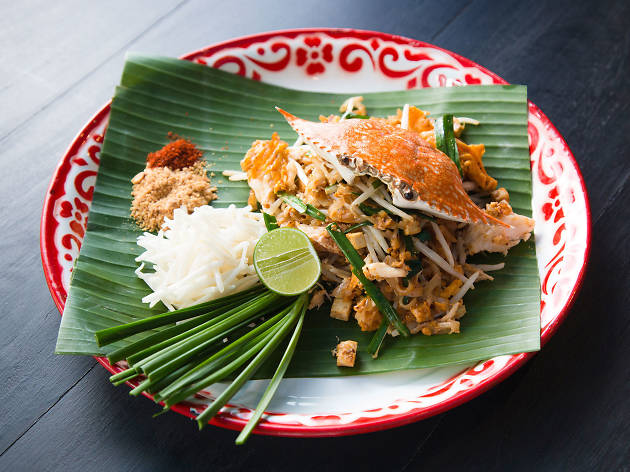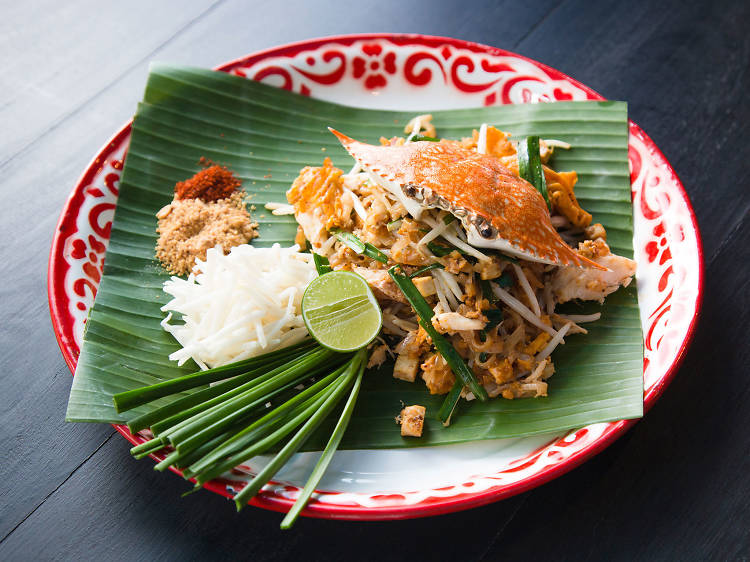 Restauranteur Fred Meyer and Chef Sujira "Aom" Pongmorn reinvents pad Thai by using 18 homemade ingredients, following a secret recipe from the eastern part of Thailand. Instead of shrimp stock, Chef Aom insists on using crab stock as the key ingredient. Try the pad Thaipuu (pad Thai with crabmeat).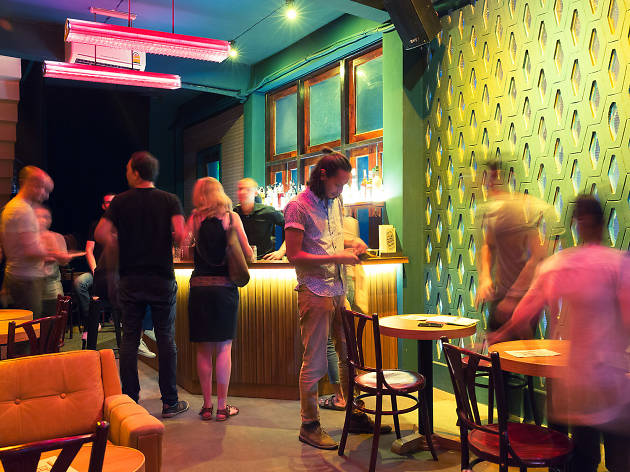 A retro-style, East-meets-West restaubar. The first and second floors are now complete, unveiled as a bar called Foudejoie, while the top floors arededicated to a beer bar and a steakhouse.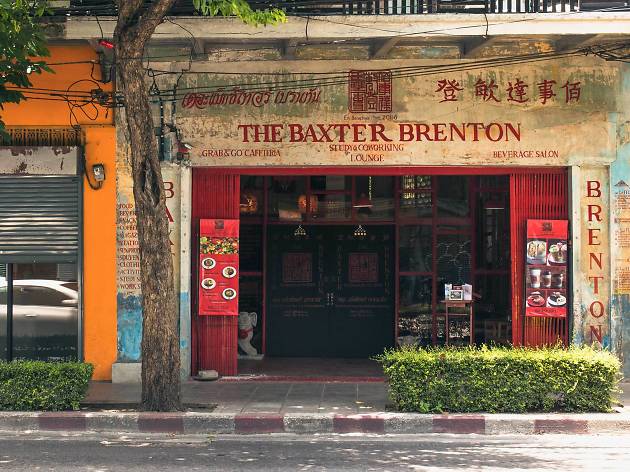 Restaurants, Contemporary Asian
A modish yet humble Chinese-themed bistro in Charoenkrungthat serves healthy Thai-Asian fusion comfort food. Chinese motifs and accessories dominate the shop's interiors: traditional lanterns, worn-out brick walls with peeling plaster and old-school refrigerators storing a variety of snacks and drinks.
A hidden eating oasis injected with vintage cool, Little Market is a collaboration between former Ce La Vi chef Chet Atkin, travel photographer Jason Lang and Soy Sauce Factory founder Thomas Menard. Hearty breakfast treats are worth the detour.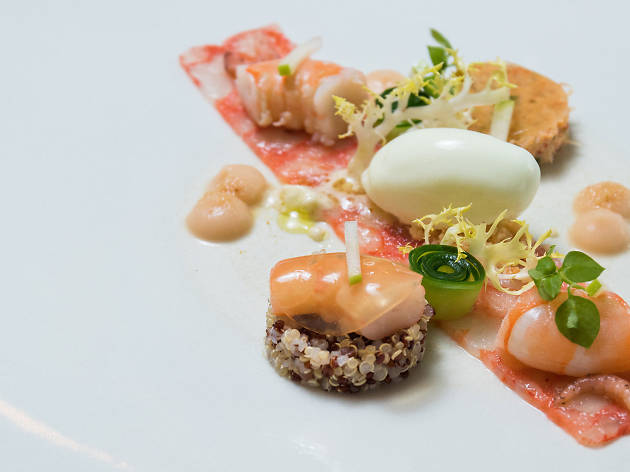 With a sweeping view overlooking Chao Phraya River, the legendary Le Normandie at The Mandarin Oriental Bangkok has been offering refined French cuisine to Bangkok's most affluentyear after year. Steering the kitchen is chef Arnaud DunandSauthier who creates stunning dishes using only the mostpremium ingredients from across the globe.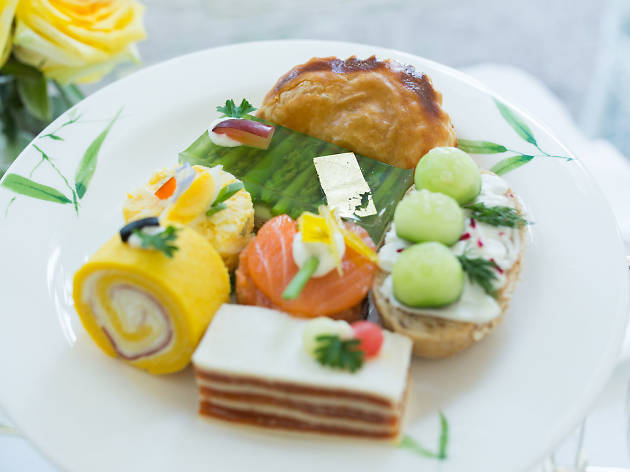 This romantic,white-washed tea room is perhaps the best afternoon tea spot in Bangkok.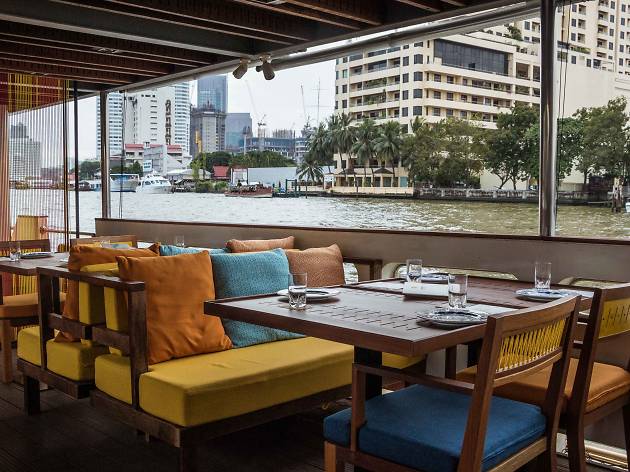 Trustworthy Thai restaurant Supanniga Eating Room takes its greatest hits and serves it on a dinner cruise that sails daily from River City Bangkok's pier. There's also a one-hour sunset cruise that pairs small bites with a selection of Thai-inspired tipples crafted by the team behind Silom restobar Vesper.