Since the passing of Queen Elizabeth II, hotel bookings in London are up nearly 40%, according to HotelPlanner. It is also expected that as we approach the official day of mourning on September 19, bookings will peak in the surrounding days as people from all over the world make last-minute travel plans to pay their respects. In fact, according to HotelPlanner, more than 60% of travelers to London are foreign visitors coming from all over the world, with many of those coming from the United States. So, if you are thinking of making a last-minute trip to London from Boston, we have gathered some tips on places to go, where to stay and where to eat while in London. And for all the up-to-date information on the Queen's funeral, how to see the queen laying in state or what will happen in London now that the Queen has died head to Time Out London.
Where to stay in London
London has no shortage of hotels, however, if you are inspired to make your first trip to London to pay respect to the queen and perhaps see a few sites while you are there, picking a hotel in Central London is the most convenient.
The Goring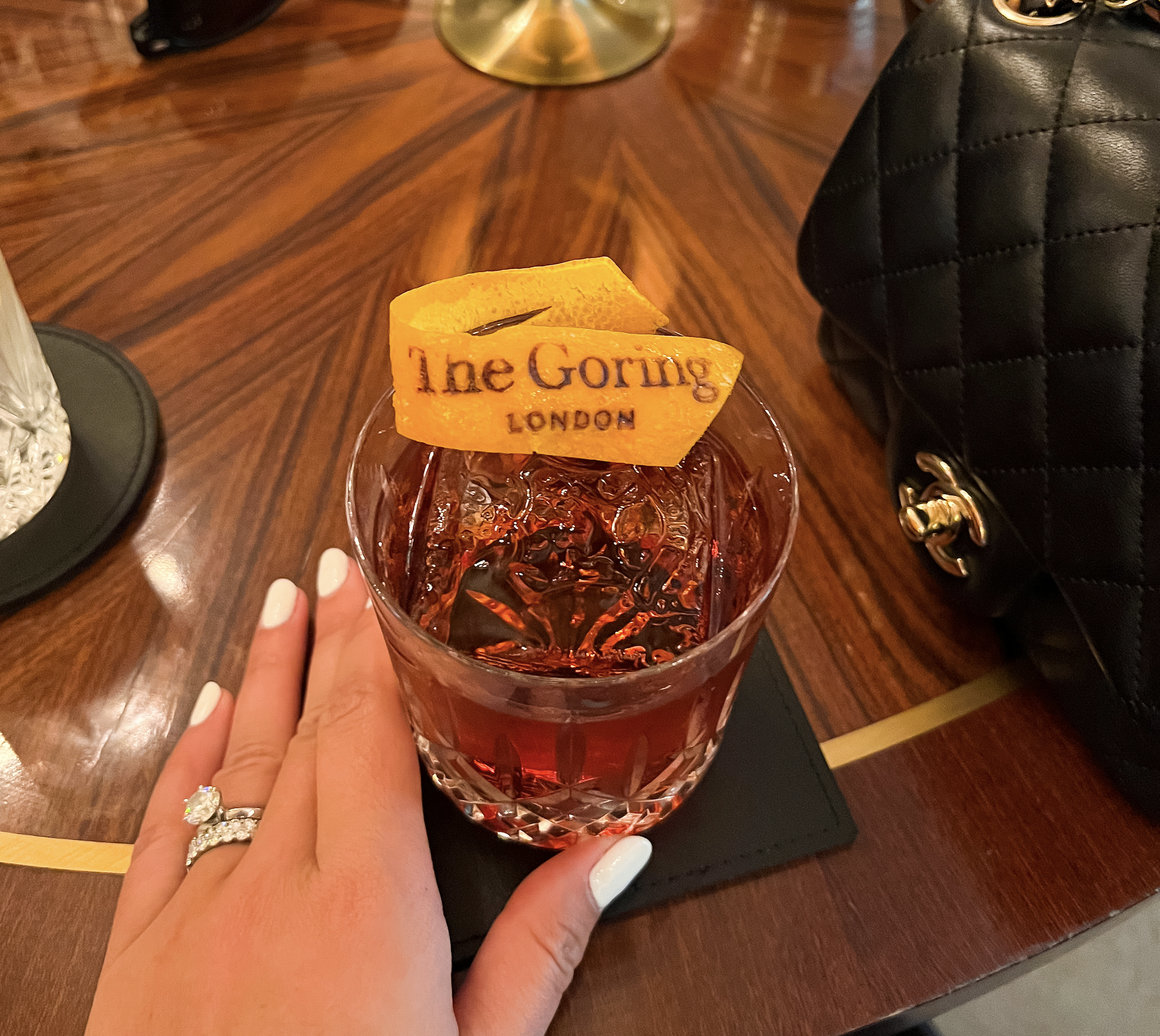 The Goring is located steps from Buckingham Palace and is a known royal favorite, including the Queen, the Queen Mother, Kate Middleton and even Margaret Thatcher was known to go in once a week for lunch. This classic British hotel is family owned and offers everything you would expect of a luxury British hotel, including footmen, butlers and a Michelin-starred dining room.
Mayfair Townhouse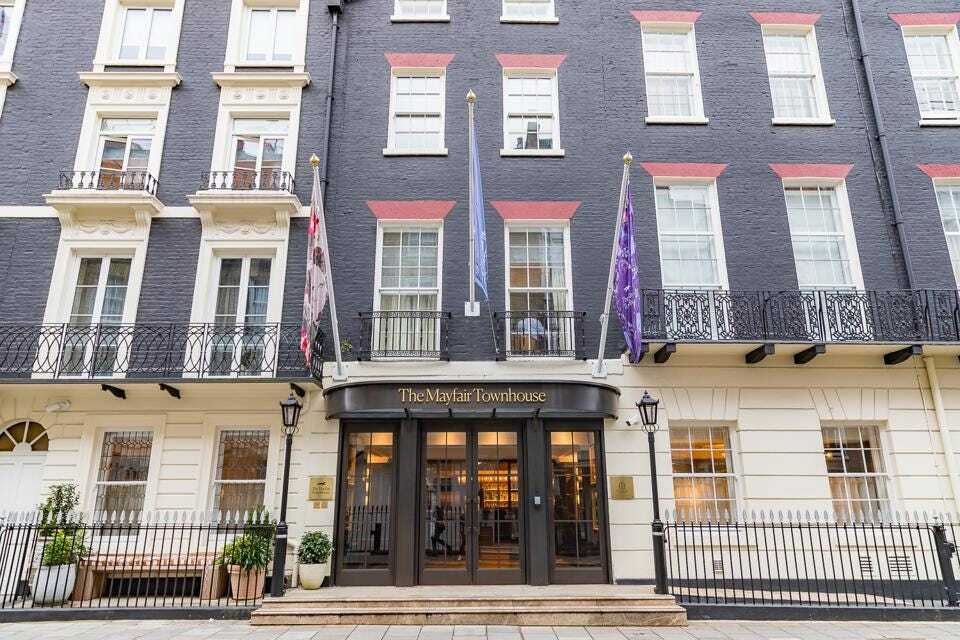 If you want a classic experience in a modern setting, head to the Mayfair Townhouse, which is a brand new hotel comprised of 15 townhouses in the chic neighborhood of Mayfair. Close to nightlife, shopping, dining and Green Park, this is a great option if you want to be near Buckingham but not too close to the madness.
Langham London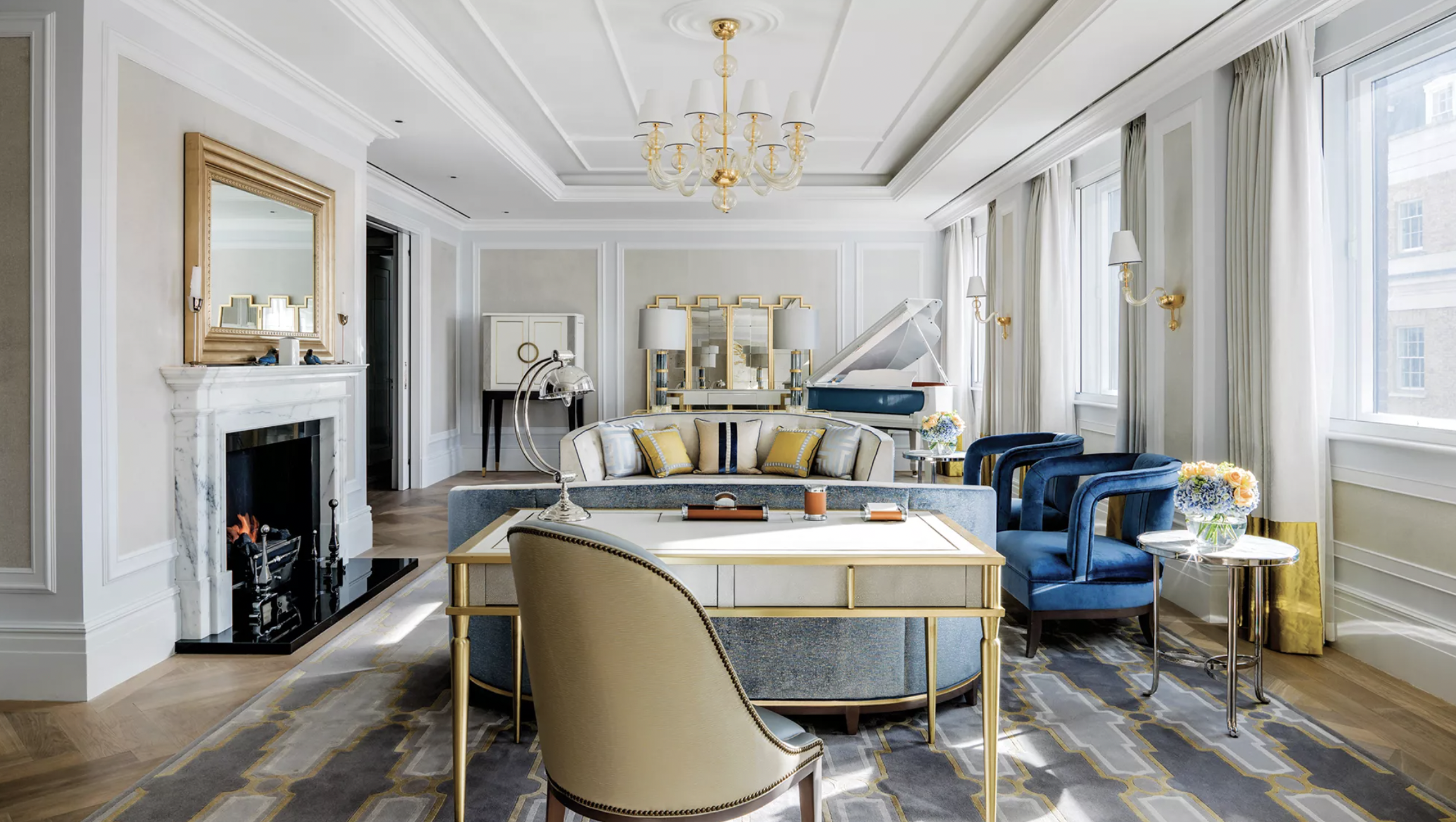 Another great option is the Langham London, which intersects with three of London's best neighborhoods, Mayfair, Soho and Marylebone. Offering the perks of a global hotel brand, with a boutique hotel feel, the Langham has a beautiful club level where suite guests and guests who opt in for a day pass can enjoy meals, drinks and snacks throughout the day. The Club is a convenient pit stop in between seeing the sites and that combined with the luxury accommodations makes the Langham a great choice for families, couples and friends visiting the city.
Where to eat in London
For Bostonians visiting London for the first time, figuring out where to eat can be tricky due to the sheer volume of restaurants. However, on a trip this Fall, to experience the best of classic British cuisines and the hottest new openings, try a variety of fine dining, pubs and funky offerings.
Game Bird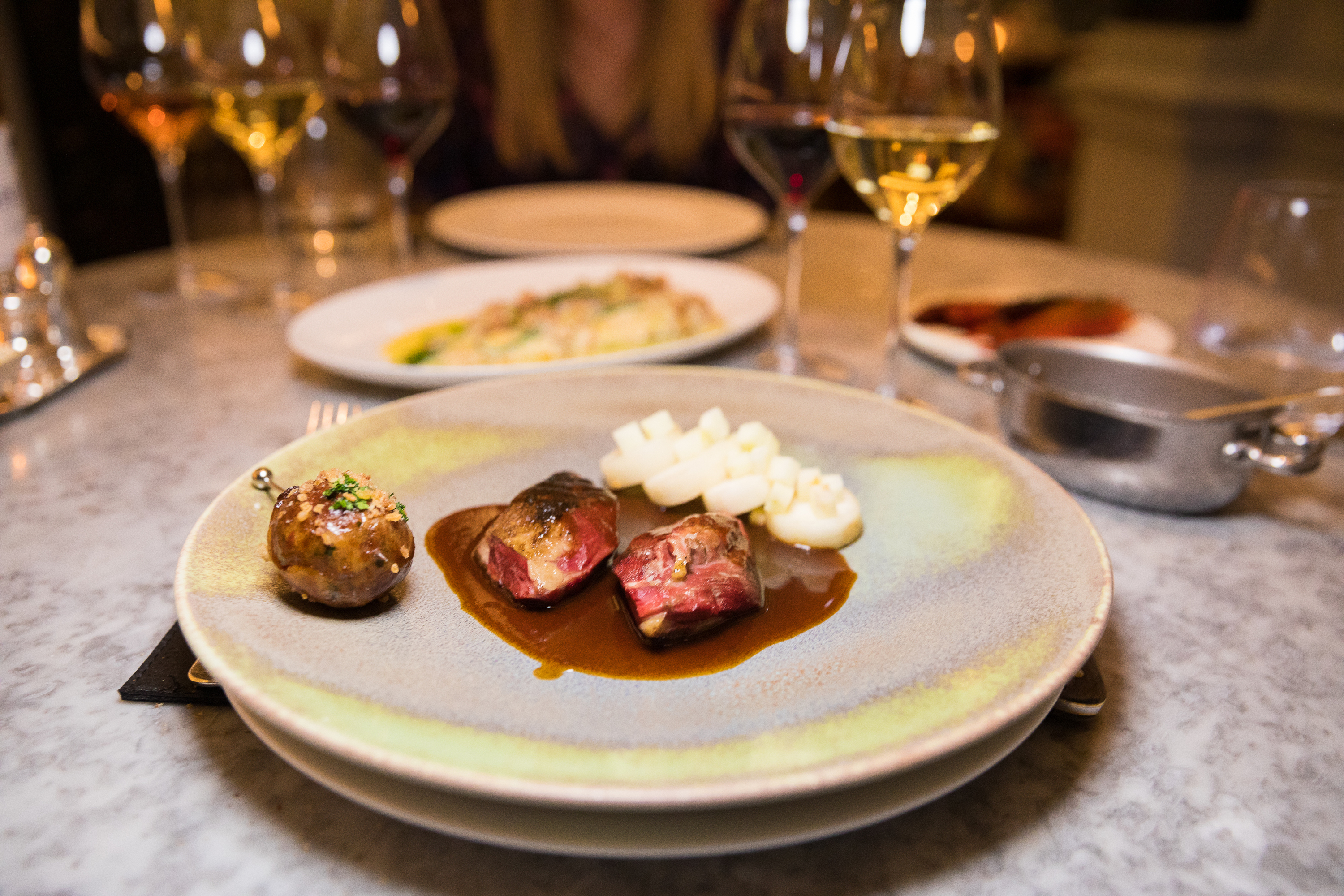 Game Bird at the Stafford Hotel is a great example of British cuisine done right. The menu showcases British produce and supports many British artisan producers. This is the place for an indulgent, relaxing evening with top-notch service and impeccable drinks coming from the team at the hotel's popular American Bar.
The Aubrey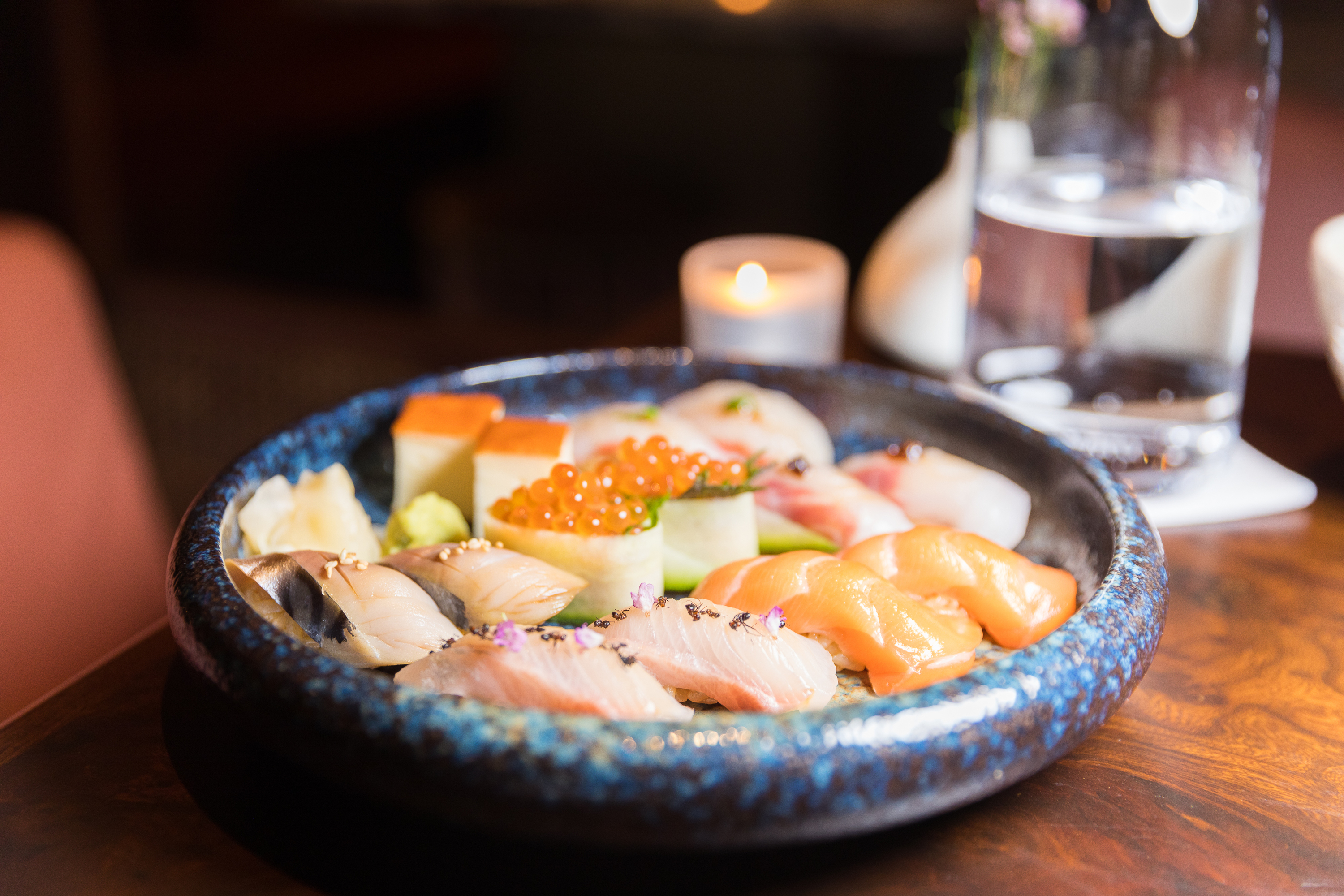 For something a little bit unexpected, head to the newest restaurant at the Mandarin Hyde Park, The Aubrey. This Japanese izakaya has a funky menu of sharable plates that can be washed down with something from the sake list or the cocktail menu. The atmosphere really does evoke that "house party" atmosphere that the team was going for.
Red Room
The Connaught is frequently found at the top of the "best bars in the world" lists and the main hotel bar actually came in at number one in 2022. However, the local secret is the "Red Room", which has a bit more of the hidden gem vibe and does not take itself so seriously. This is a great option for a place to start or end a night out.
Adesse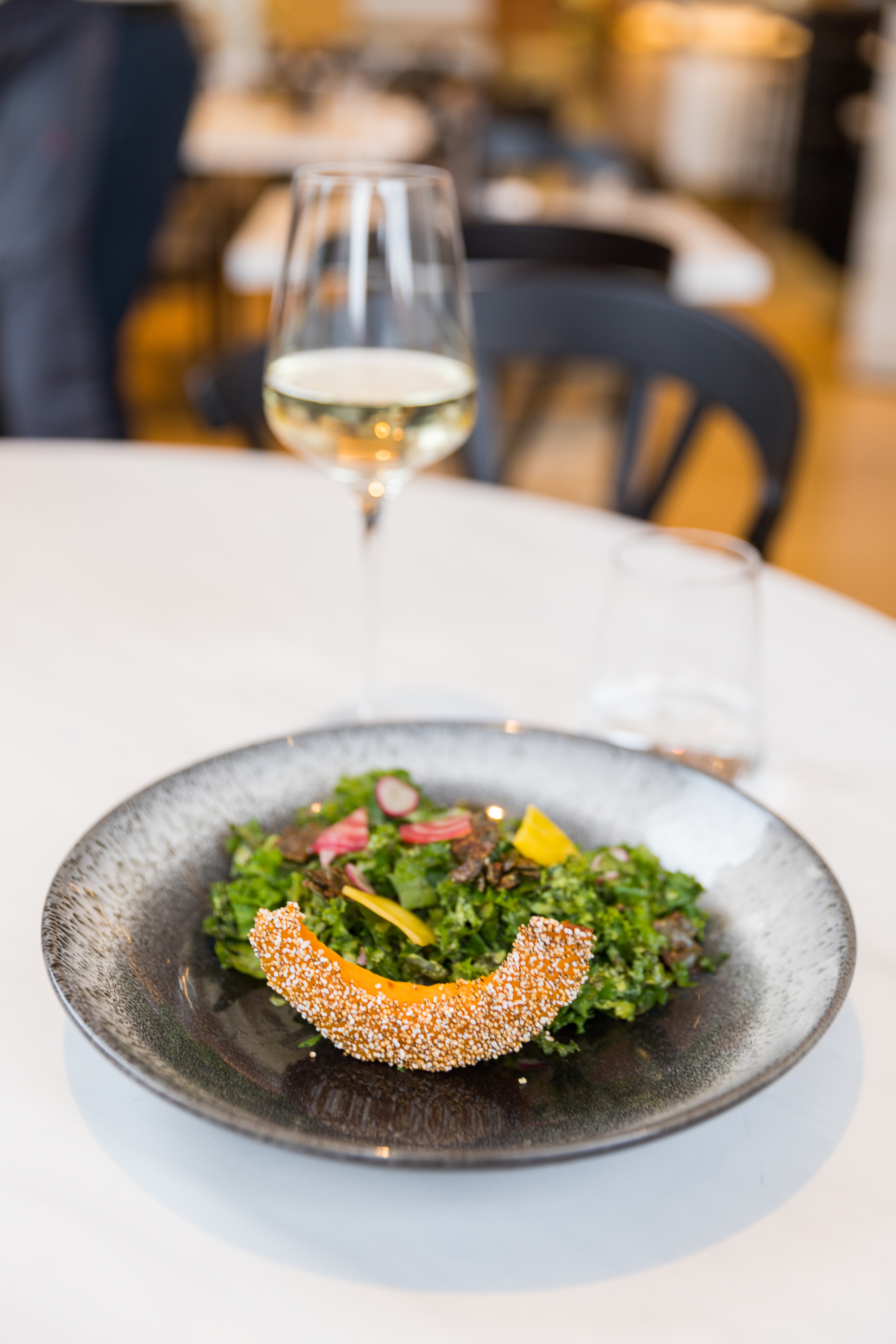 Any first trip to London from Boston will surely include a trip to the city's famous department stores, Harrods and Selfridges. Selfridges is the more accessible of the two, still being high-end, it is not only haute couture, but you will also find some funky, younger brands here. And while you are at it, stop by the new addition to the dining options. Adesse is a stylish, plant-based lunch spot, perfect for a ladies-who-lunch-style break in the heart of the city.
Claridge's Tea
Last but not least, if this is your first trip to London, you have to book at least one afternoon tea. And the queen of them all is Claridge's. Another royal hangout, Claridge's has been hosting royals since it opened. And when you step into the ballroom where the tea is hosted each day, you will see why. Quiet elegance, perfect service and quality menu items are truly fit for a queen or king. What better way to wrap up your trip to the British capital than the ultimate luxury, a leisurely afternoon filled with bubbly, tea and delectable sandwiches?
What to do
While there is so much going about with the Queen's funeral and mourning activities, there is so much to see and do in London no matter time of year so be sure to book a few tours ahead of time to hit the major sights. But for the best tips on how to experience London like a local, check out Time Out London.
How to get from Boston to London
If you are inspired to visit London from Boston, there are plenty of options for flights as well, British Airways, Virgin and now JetBlue all offer frequent nonstop flights. However, if you are looking for a treat-yourself moment, look into Virgin Atlantic's Upper Class offering.
Virgin Atlantic offers nonstop service from the US to London's Heathrow airport via lots of major hubs including Boston, New York City, Washington DC, Atlanta, and Miami. And while the brand offers a nice mix of options for all budgets when it comes to cabin classes, Upper Class is the way to go if you are looking for a truly stress-free trip to London.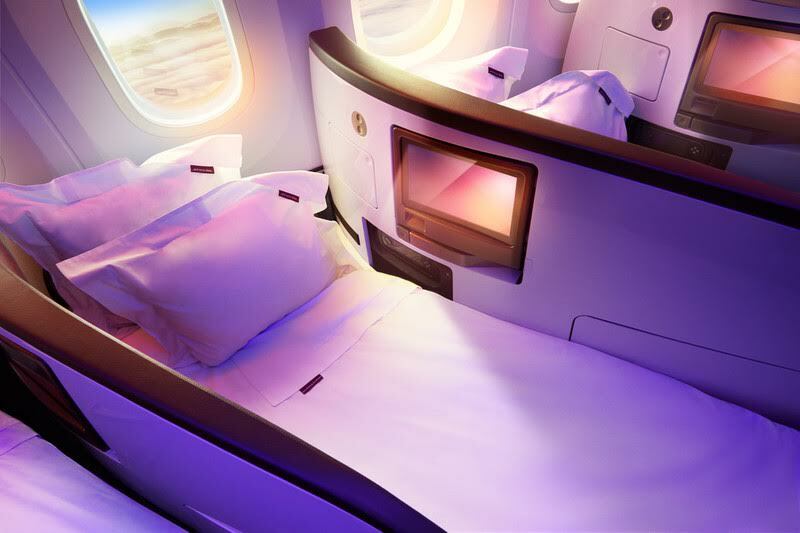 The perks of Upper Class start even before you check in—feel free to pack heavy—two checked bags weighing up to 32kg are complimentary and you are sure to breeze through check-in and security with priority access to both.
But the real fun starts when you board the plane. The mood lighting, music and upbeat staff set the tone from the get-go, and when you arrive at your seat, you will be delighted to find your own pod offering both privacy and access to the rest of the cabin. Your seat offers plenty of adjustability when you want to dine, work, or enjoy the inflight entertainment and when it is time to rest, converts into a 180-degree lie-flat bed.
For more travel inspiration visit the Time Out Boston travel section and check out our top weekend getaways from Boston.