The best ramen restaurants in Boston
From simple and humble to modern and inventive, these are the best places for ramen in Boston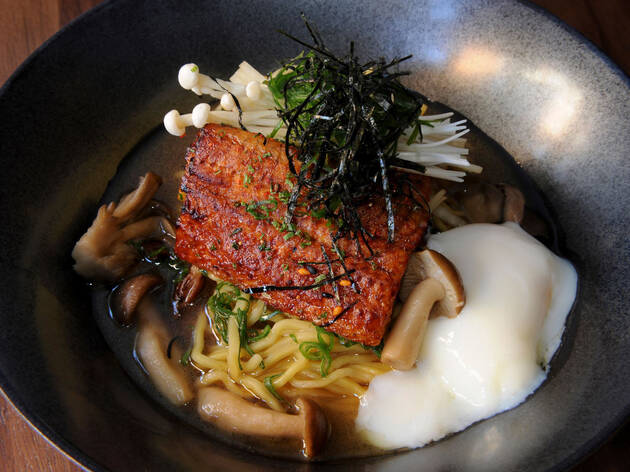 Even if it's warm out, there's something nourishing about a steaming bowl of ramen (but it also can't be beat in the dead of winter). Boston keeps getting more worthy destinations for this revered hot, slurpy noodle soup. Whether it's a no-frills joint that focuses on one style of ramen (and does it well) or a higher-end, more modern take, Boston has it. You'll find Jiro style, Sapporo style, and ramens with a twist. For other Asian specialties, check out Boston's best sushi, Boston's best Japanese restaurants, or the best Chinese restaurants in Boston.
RECOMMENDED: Full guide to the best restaurants in Boston
See the best ramen restaurants in America
Love the Japanese soup-and-noodle phenomenon? Then behold, broth-heads: the best ramen in America, from tonkotsu to mazeman.