Bars open on Thanksgiving
If you need to escape the family after dinner, head to one of these bars open on Thanksgiving in Chicago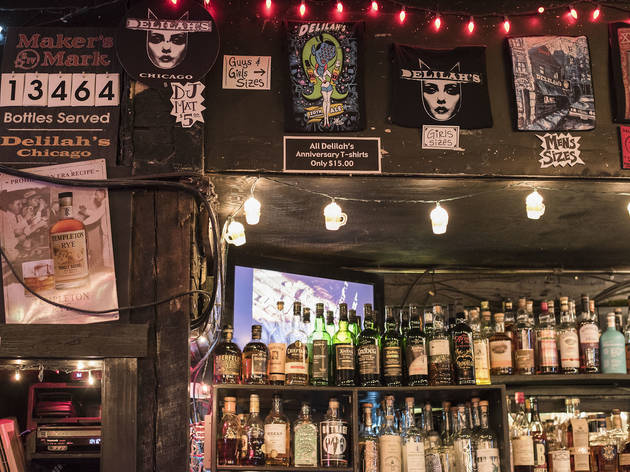 Maybe you need a break from touchy topics at the Thanksgiving dinner table. Maybe you need a great place to catch a football game (even if the Bears aren't playing this year). Or maybe you just need a craft beer. Find all that and more in our guide to bars open on Thanksgiving.
RECOMMENDED: Thanksgiving events in Chicago
Bars open on Thanksgiving
For cocktail lovers looking for a place to relax, visit the Broken Shaker and enjoy a variety of cocktails from bartender Freddie Sarkis.
Read more
The Game Room will be open from 11am-2am on Thanksgiving, and it's a perfect chance to try a fall cocktail.
Read more
Jake Melnick's will be open regular hours (11am-11pm)—perfect for grabbing whichever game you have to see.
Read more
In case you're hungry after Thanksgiving dinner, head to the OSB at Longman & Eagle starting at 3pm for a Thanksgiving leftovers sandwich. And booze, of course.
Read more
Need a break from the fam? Head to Remedy Bar for a post-Thanksgiving relief party from 10pm–4am with an $8 beer and shot combo (Miller High Life and Evan Williams).
Read more
Catch all the Thanksgiving football games at Timothy O'Toole's—that is, if you aren't too tired from their Turkey Testicle Festival on Wednesday night.
Read more