The 15 best wine bars in Chicago
Whether you prefer an acidic chenin blanc or a bold syrah, the best wine bars in Chicago have a pour for you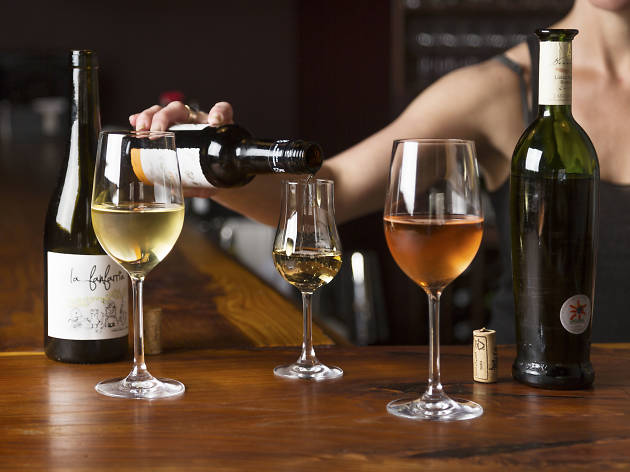 Handcrafted cocktails and local beers are big draws for Chicago bars, but that doesn't mean we don't have a soft spot for great wines. The best wine bars in Chicago aren't afraid to think outside of the box (or bottle, as it were) in order to present unusual pours from around the world. Whether we're after a glass of cheerful bubbles or a soul-soothing pinot noir, these are the Chicago wine bars we head to. At these spots, even the bar food goes beyond the typical charcuterie board—some even have menus that rival the best Italian restaurants in Chicago. Get ready to sniff, swirl and sip at some of the best wine bars in Chicago.
Best wine bars in Chicago
Check out more great wine bars
Raise a glass in the country's finest wine bars, from cozy Old World–focused nooks to contemporary food-and-wine destinations.