Performing arts space Constellation isn't the first music venue in Chicago to resume live, in-person concerts after venues were shut down when the "stay-at-home" order was enacted in March—that distinction likely goes to the Green Mill, which resumed nightly jazz shows as the city entered Phase 4 of its reopening plan in June. But Constellation isn't just letting small audiences back into its concert hall; the Roscoe Village venue's ownership is trying to find a way forward that can adapt to an uncertain future. "We have a worldwide pandemic going on with no idea where it's going to go, and at a certain point you have to figure out: How do you live with it?" Constellation's owner Mike Reed told us.
Reed was part of the the local industry working group that advised the city as it developed guidelines to safely reopen Chicago's arts and culture venues, including performance spaces, museums and movie theaters. Ultimately, the group played a part in crafting the guidance being implemented as places like the Art Institute of Chicago and the Music Box Theatre begin to welcome back guests, but Reed was initially surprised that reopening music venues like Constellation was a goal, telling us, "I didn't really think that we were going to be reopening this year, because I didn't think that [the city would] allow it."
When Constellation hosts its first in-person concert on Friday, August 7 with local experimental cellist Helen Money, the venue will be following the guidelines that Reed gave feedback on. That means that there will be no more than 50 audience members in the performance space, assigned seating will be spaced at least six feet apart and everyone in attendance (except the performers) will be wearing masks at all times. The venue's bar is closed, so there won't be any beer or booze to enjoy during the show, though artists may sell records from behind the bar before or after their performance—Reed is still figuring out the best way to handle merch sales.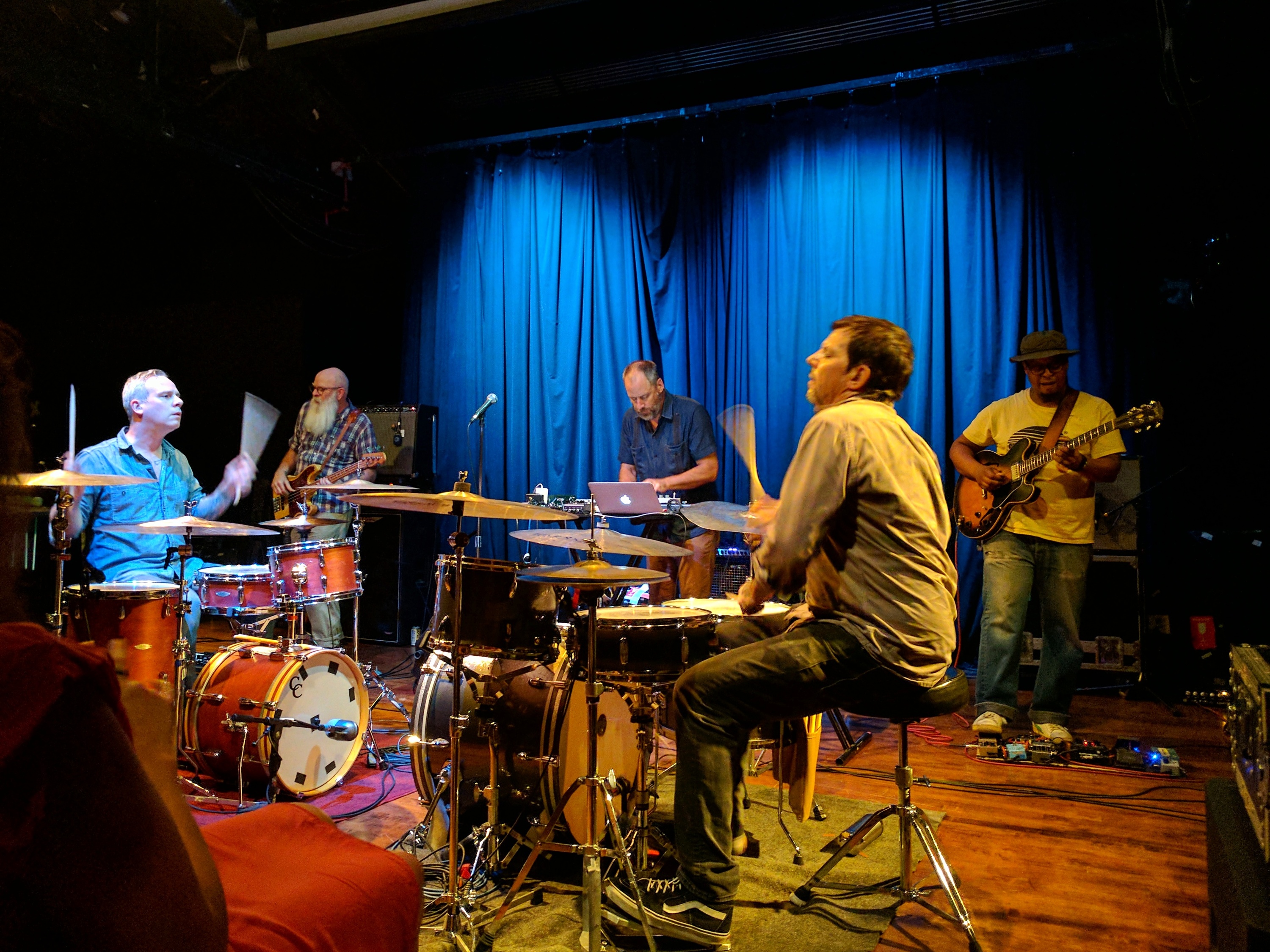 Artists will ultimately be able to dictate what they're comfortable with when it comes to audiences at Constellation shows, whether they want to invite a small group of friends or sell tickets to up to 50 people. Performers may also choose to have no audience at all, thanks to a new robotic camera system that Constellation has installed in its venue, allowing for high-quality streaming concerts that viewers can donate or purchase a ticket to tune into. According to Reed, it's something he's always wanted to install at Constellation, partially inspired by a similar set-up at Amsterdam jazz club Bimhuis. "People have come to the point where they're either donating or paying the paywall in this time period, so I don't see that going away because it's opened up a new revenue stream for artists," Reed said. And if the city rolls back capacity restrictions, Constellation is prepared to exclusively stream shows.
As a not-for-profit venue that shares its operating costs with performing arts theater Links Hall and typically presents more niche jazz, experimental and contemporary classical acts, Constellation is in a unique position to resume operations in some capacity, while many of its peers in the community of Chicago music venues remain closed and in dire need of financial assistance. "We present a lot of music that is not, let's say, in the mainstream space," Reed told us. "That's our bread and butter, so talking about 50 people in a room—well, great! That's maybe even better than most nights that we have for contemporary classical music or free jazz."
Even with precautions in place, Reed is conscious of the safety of not only the artists and the audiences that come to see them, but also his staff. As such, Constellation's calendar will be sparse for the time being, with one or two shows a week featuring local acts and potentially the occasional out-of-towner from a nearby city. "There's a certain amount of risk in everything we do, of course. Putting on concerts is a very risky proposition. Living in this time period, anything you do, going to the park, going to the store," Reed said. "If we can [host concerts] in a way that is responsible, then I guess we've found a new route for right now."
Most popular on Time Out
- Wisconsin joins Chicago's emergency travel quarantine order this week
- Chicago's newest pizzeria serves Sicilian-style slices from an alley in Ukrainian Village
- Chicago's beloved Tamale Guy is opening a restaurant
- Lollapalooza's four-night virtual event features sets from Paul McCartney and OutKast
- 15 lakefront Airbnbs to rent for a summer getaway from Chicago