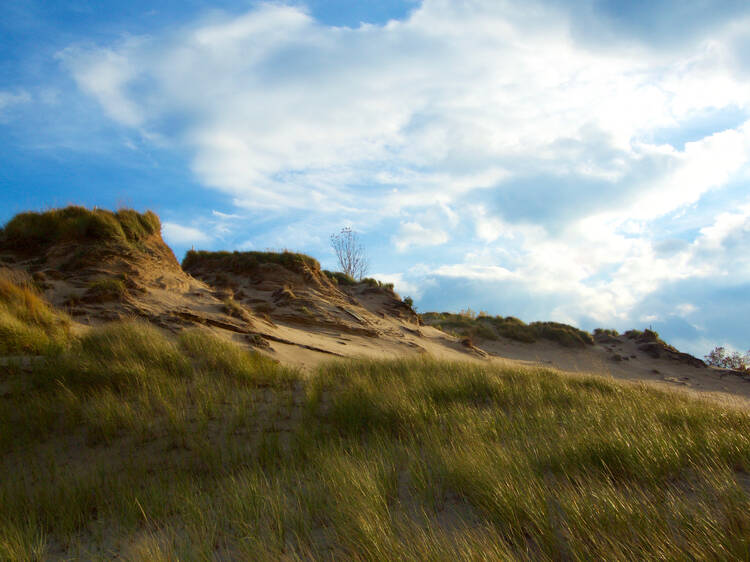 Photograph: Courtesy Indiana Dunes
Driving time from Chicago: One hour

Share your love of the outdoors by taking a dip at West Beach and then strolling along the lakefront at Indiana Dunes National Park. Equally impressive is the Indiana Dunes State Park, where you can take the 3 Dune Challenge and trek 1.5 miles up a series of hills to see some spectacular views. You can grab dinner right on the beach at The Pavilion, a popular wedding destination, then head back to your room at the Songbird Prairie Inn and Spa to soak your tired muscles together in a whirlpool bath.