Romantic places in Chicago to visit with that special someone
Our city's chilly weather makes for warm hearts. These romantic places in Chicago set the mood just right.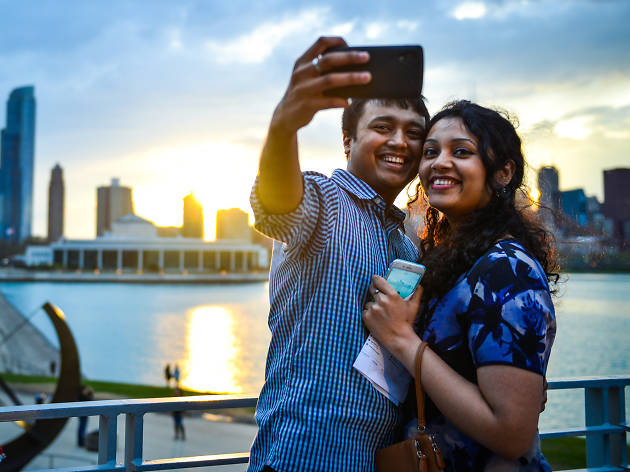 Believe it or not, Chicago is a city of romance. And possibly even more so for all the amorous pleasantries that go unseen during our brutal winters—in sweatpants, under blankets in our heated living rooms with a movie on TV. You know, the unsexy kind of stuff so often portrayed on Midwestern sitcoms.
When the weather permits, though, we're out and about like it's nobody's business, which makes Chicago one of the best cities for singles. Whether it's frequenting the nearest watering hole or lazing about Chicago's beaches, there's no shortage of things to do during Chicago's summer months, and a good portion of those places to go and sights to see are loaded with romantic potential.
If you're looking for venues with the best opportunities to make sparks fly or rekindle an old flame, search no further. These are the most romantic spots in Chicago.
Chicago's most romantic spots