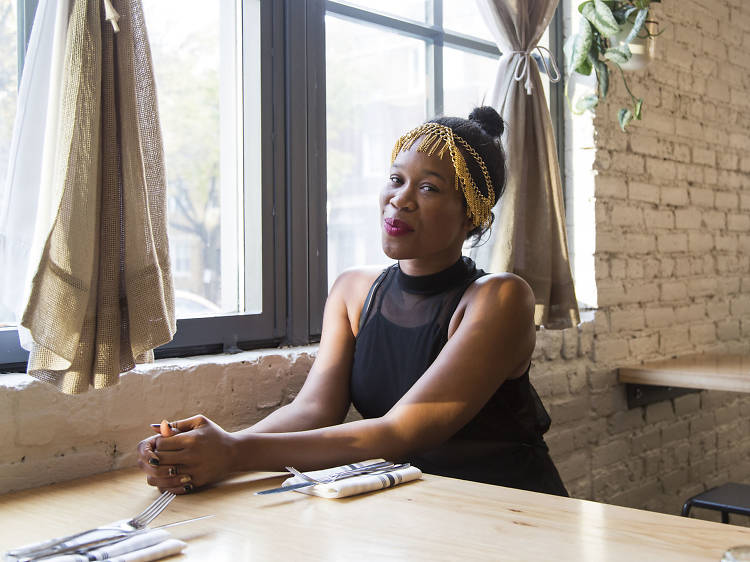 Photograph: Jaclyn Rivas
Britt Julious, freelance writer
1. The Winchester for some of the best cocktails and pasta in the city.
2. Caffe Streets for cool, but not pretentious vibes.
3. Sprout Home for when you need your home to feel like a picture from Pinterest
4. Carbon for some of the best veggie tacos in the entire city
5. Boefhaus for the short rib beignets which really are as amazing as everyone else says.
6. Bite Cafe for easy, comfortable, no stress brunches without the long waits.
7. Wixter Market for that summer fish fry you've been meaning to throw.
8. Sportsman's Club for rose on tap and all of the summer feels.
9. Pub Royale for the best bar food that's not bar food.
10. Ad Hoc for when you need long, draped pretty lady things.