Your perfect weekend: Lincoln Park
Here's how to have an unforgettable weekend exploring Lincoln Park, complete with zoo animals, pizza and comedy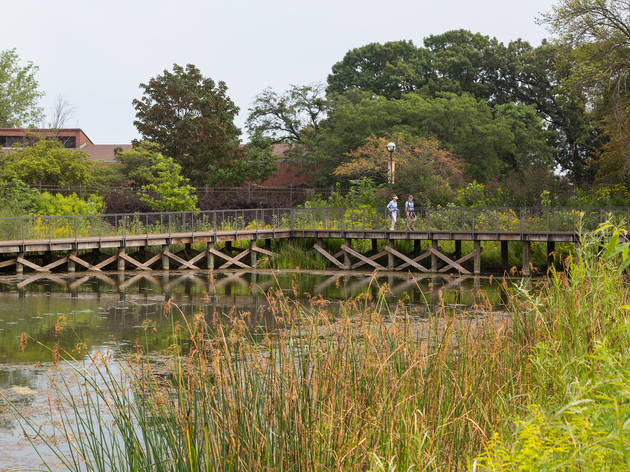 Chicago, we love you, but sometimes you're too damn big. As much as we want to explore every single neighborhood in the city, it's such a treat to be able to sink our claws into a couple square miles every so often, and Lincoln Park is the perfect place to do so. This idyllic North Side 'hood boasts diversity, ranging from yuppies to Big 10 grads. Snark aside, it's home to some of Chicago's best deep dish pizza, comedy clubs, brunches and cocktails—What more could you want?
RECOMMENDED: Our complete guide to Lincoln Park
Sunday
French pastries first thing in the morning? Yes, please. Floriole satisfies all your wildest croissant dreams. With an assortment of breads, tasty sandwiches and a popular weekly pizza night in its repertoire, this airy Lincoln Park bakery-cafe certainly has range.
Take a stroll down Armitage Avenue for some window shopping—or, dare we suggest, actual shopping—at spots like Art Effect Boutique and Lori's Shoes. The stretch of shops surrounding the Armitage Avenue Brown Line stop provides the perfect spot to kill an afternoon (and spend way too much money).
Cap off your weekend with an afternoon cocktail at the J. Parker, situated on top of the Hotel Lincoln. Have your very own "everything the light touches is yours" moment while gazing out over Lincoln Park. By going there mid-afternoon on a Sunday, you just might be able to grab a good seat.