Your perfect weekend: Lincoln Park
Here's how to have an unforgettable weekend exploring Lincoln Park, complete with zoo animals, pizza and comedy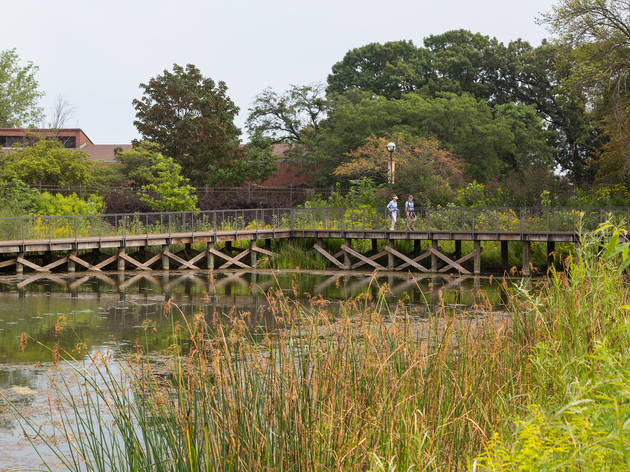 Chicago, we love you, but sometimes you're too damn big. As much as we want to explore every single neighborhood in the city, it's such a treat to be able to sink our claws into a couple square miles every so often, and Lincoln Park is the perfect place to do so. This idyllic North Side 'hood boasts diversity, ranging from yuppies to Big 10 grads. Snark aside, it's home to some of Chicago's best deep dish pizza, comedy clubs, brunches and cocktails—What more could you want?
RECOMMENDED: Our complete guide to Lincoln Park
Friday
Kick the weekend off at Athenian Room a favorite of Lincoln Park residents. The lamb and beef gyros are a must—whether in pita bread, atop a Greek salad or simply piled on a platter. Whatever you choose, make sure you pair your meal with Greek fries: thick-cut fries drenched in vinaigrette.


Read more
Tucked away under the Fullerton El tracks, the DePaul Art Museum houses eclectic, rotating exhibitions that are curated with exceptional care. The museum has made a habit of hosting exciting exhibitions culled from the school's personal collection, including photographs taken by Andy Warhol and Jeff Carter's sculptures made from IKEA furniture.
Read more
Cap off your long day of eating and exploration with a mini Lincoln Avenue bar crawl. Start out by digging into the impressive cocktail menu at the Barrelhouse Flat. Then wander up the street to Delilah's, a dive whose low-key vibe with extensive beer and whiskey lists you'll be pleasantly surprised to find in Lincoln Park.
Read more