The best deep dish pizza in Chicago
Chicago's pizza claim to fame is often debated, but these are our favorites for the best deep dish pizza in Chicago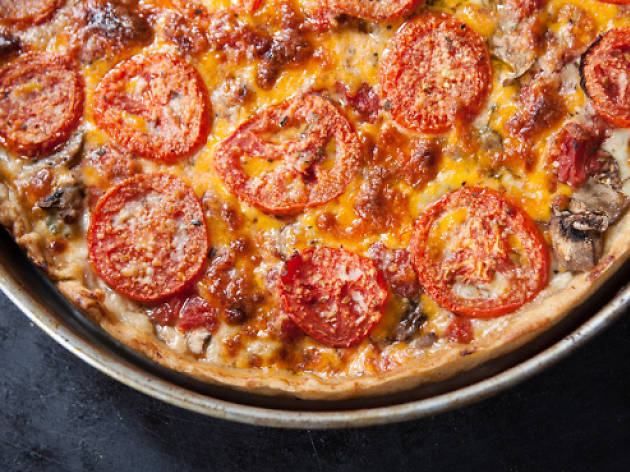 Chicago's signature approach to pizza is unapologetically excessive, with buttery crusts containing pools of tomato sauce and oozing ribbons of mozzarella. It's truly a late-night indulgence. Whether you prefer sauce-drenched deep dish pizza or chunky pan pies with cheese-crusted edges, we've picked our favorites for the best deep dish pizza in Chicago restaurants. Grab a deep dish pizza slice that will keep you full for hours.
RECOMMENDED: Find more of the best pizza in Chicago
Best deep dish pizza in Chicago
Best pizza in America
Who bakes the best pizza in America? For top wafer-thin pies and deep-dish slices, we say it's these pizza restaurants.
Read more