Film
Film screenings, reviews and events in Croatia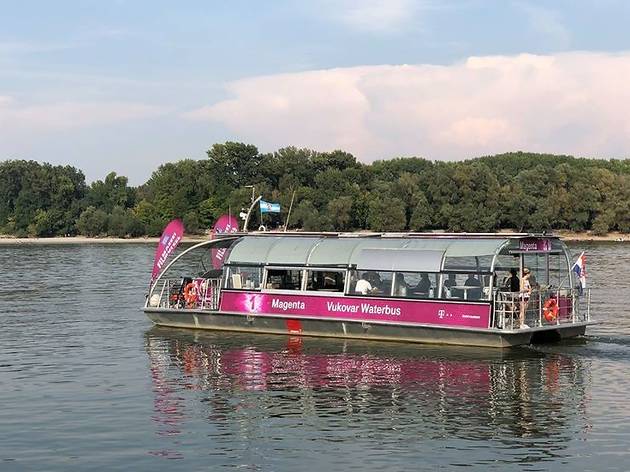 Croatia's first boat cinema sets sail from Vukovar
While residents of the Croatian capital, Zagreb, are being courted by the return of drive-in cinemas, film fans in the east of Croatia have an altogether different offer enticing them back to the flicks. This weekend will see the first boat cinema set out on the Danube river in Vukovar. Johann Strauss II's 'The Blue Danube (An der schönen, blauen Donau)', as famously used in Stanley Kubrick's '2001: A Space Odyssey' More of a sail-in than a drive-in, the Magenta 1, run by Danubiumtours, will set off from the shores of the town at 9pm every Friday and Saturday to offer the unique cinema-going experience. Their boat is powered by solar panels and so its quiet, electric motor will not disturb the wild surroundings while en route nor the film during screening. Every Friday is so far reserved for documentary films, with the opening edition set to show a film about The Beatles. Saturdays will be for feature films, with the Oscar-winning Korean film 'Parasite' lined up for this first week. The town is well known for attracting film fans to the Danube as it already hosts the well-attended Vukovar Film Festival.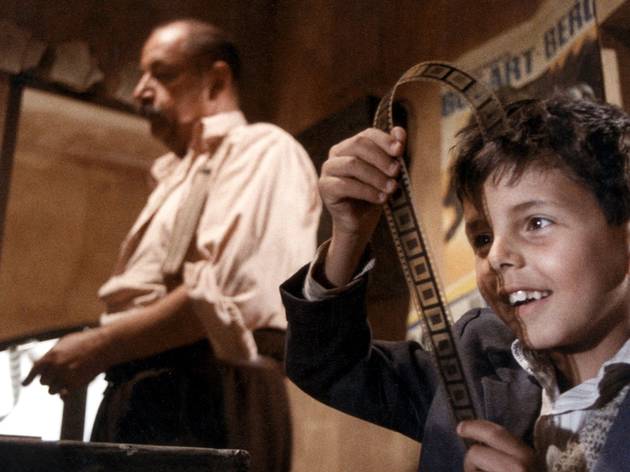 Free stuff to watch online
Whether in testing times or not, having a positive mental attitude will help not only you, but those around you. Yes, you're probably already bored by the regular TV channels and unless you want to invite a world of worry upon yourself, you really shouldn't be watch rolling 24-hour news coverage of Coronavirus (a quick update, once a day, is more than enough). But, just imagine how much worse this would have been just a few decades ago, without the internet, streaming services and over 50 years of TV and films at your fingertips. Be thankful you're not left with only Mlin or Klik klak to amuse yourselves with and that the highlight of your social gatherings is not Trule kobile! With a world of stuff to watch, here's a quick guide to some interesting online resources. © Kvart Priča Get to know the Croatian capital Kvart Priča is a Youtube show hosted by Zagreb resident Vid Juračić in which he visits most of the neighbourhoods of Zagreb. By far Croatia's largest city, there are distinct differences between its suburbs, from the incomplete socialist project of Novi Zagreb to the oldest streets hugging the city centre or the grand detached residences at the foot of overlooking mount Sljeme. In each episode, Juračić meets some of the residents of each hood who give the lowdown on where they live. Best of all, many of the episodes have subtitles in English.   Rebel Girls / Neposlušne © Luma film   Check out Croatia's incredible short film scene The list of Croatian-made featur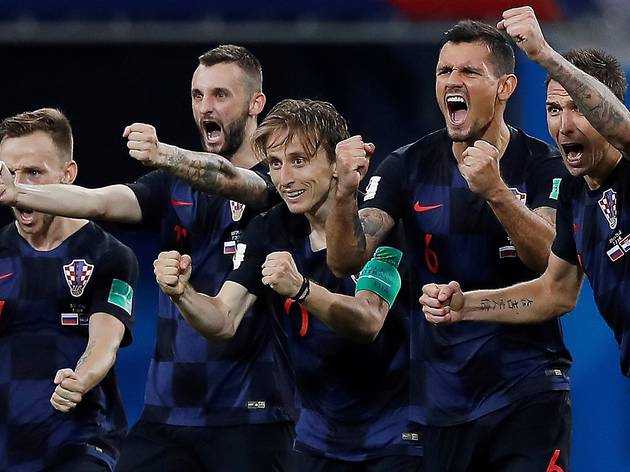 Watch: FIFA's official World Cup 2018 movie, released today
Social distancing is tough enough, but the thought of managing it without any sports to watch is quite horrifying for some fans. Luckily, FIFA have this evening released their official movie of the 2018 World Cup. Now you can again relive the incredible success of the Croatian national football team, who made an unprecedented journey all the way to the final. © HNS Some of the greatest stars of Croatian football like Ivan Perišić, Ivan Rakitić, Luka Modrić, Mario Mandžukić, Domagoj Vida and Danijel Subašić came of age just in time for the last World Cup competition. They gave their side not only skill and determination, but a maturity and experience that proved overwhelming to each opponent they met on their journey to the competition's last match. Two nail-biting penalty shoot-outs and that last minute goal to knock out England, you can take the adrenaline-charged ride once more from the comfort of your own home. Check the movie out right here.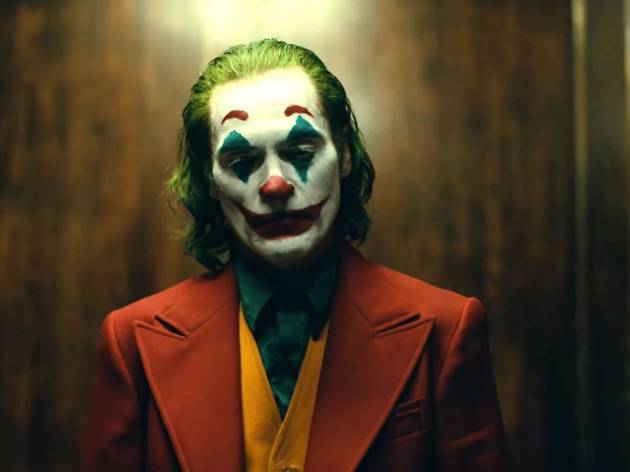 10 essential films to see at the 2020 Oscar Revue
Zagreb's Kaptol Boutique Cinema will this year hold a 2020 Oscar Revue over 10 days. During that time, you'll be able to see 10 of the best films in the running for an Oscar at this year's awards. Kaptol Boutique Cinema will present the movies with the full film star treatment of red carpets, interior decorations and overall elegance which will give a true flavour of Hollywood. The 2020 Oscar Revue can also be seen, without the fanfare, pomp and ceremony, at all participating CineStar theatres. Here are the films you can see between Thursday 30 January and Sunday 9 February 9 at the 2020 Oscar Revue. Joker Joaquin Phoenix gives a career-best performance in this origin story for Batman's greatest nemesis. 1917 Filmed using only two consecutively-running shots. Made by seasoned director Sam Mendes, 1917 is a gritty epic set in the trenches of World War I. Once Upon a time... in Hollywood Starring Brad Pitt and Leonardo DiCaprio, Once Upon a time... in Hollywood is Quentin Tarantino's best film since Inglourious Basterds. Jojo Rabbit Jojo is a shy, timid and lonely child, hence his nickname, but he finds belonging in the 1940s within the Hitler Youth movement, accompanied by his imaginary friend, Adolf Hitler himself. However, Jojo must confront his new political ideologies when he discovers his mom is hiding a young Jewish girl in their attic. Little Women An all-star cast including Saoirse Ronan, Emma Watson, Florence Pugh, Timothée Chalamet, Bob Odenkirk and Meryl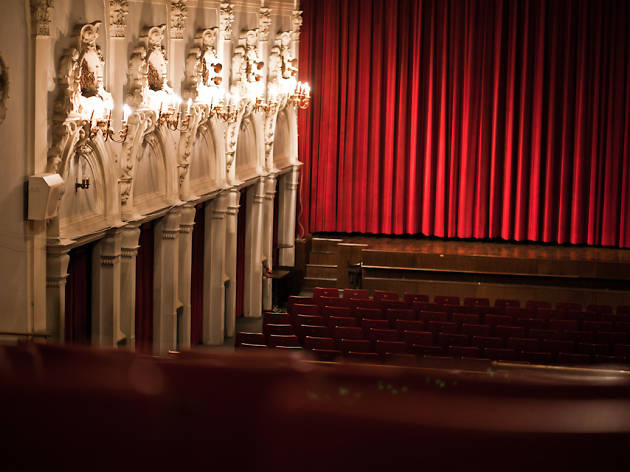 Zagreb's best art house and independent cinemas
Offering diverse and well thought-out movies, independent cinemas can be the place to catch up on some of the best films made around the world or the place to introduce a friend or date to one of your most cherished old classics. Luckily, Zagreb has a crop of art house cinemas showing the best of world and independent movies - with many screened in English. Here's where to find them. RECOMMENDED: The best film festivals in Croatia.
The best films in cinemas now
Films showing now in Croatia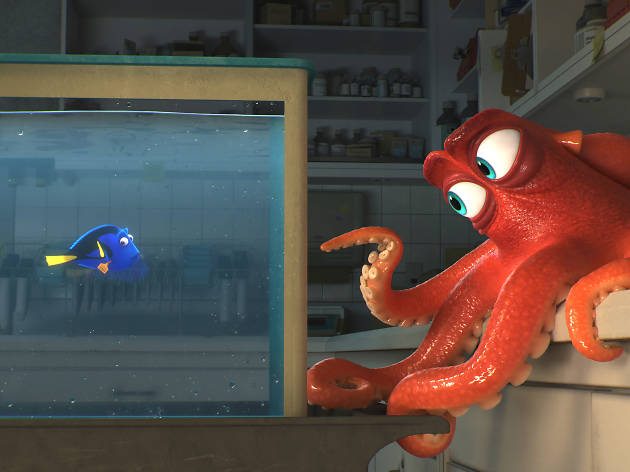 Finding Dory
While 'Finding Dory' is crammed with the kind of visual pleasures we've come to expect from Pixar, the story doesn't always reach the heights of invention upon which the animation giant has built its reputation. The film lacks the psychological probing of 'Inside Out', the existential ponderings of 'Wall-E', the gentle, stoic sadness of 'Up'. But it's still a moving sequel to 2003's 'Finding Nemo', following the adventures of Dory (voiced by Ellen DeGeneres), the adorably ditzy amnesiac tang fish, as she hunts for the Californian family she suddenly remembers losing. There's a neat symmetry here: In 'Finding Nemo', a father, Marlin (Albert Brooks) looked for his lost son (Alexander Gould); now a grown-up daughter searches for her parents. The switch, though, has a resultant lack of urgency: there's more dramatic tension when a child goes missing than when a parent is suddenly remembered by their adult offspring. Dory rediscovers her childhood home in a corner of the California Marine Life Institute, a place for oceanic study presided over by the disembodied, omniscient voice of Sigourney Weaver, playing herself (think of those museum-guide gadgets narrated by celebrities). Weaver brings a wonderfully surreal note that'll sail over the heads of younger viewers – she's a welcome presence in a film that has less-than-the-usual number of gags pitched at older viewers. In keeping with the film's subtle celebration of difference, Dory grew up in a place where damaged aquatic life i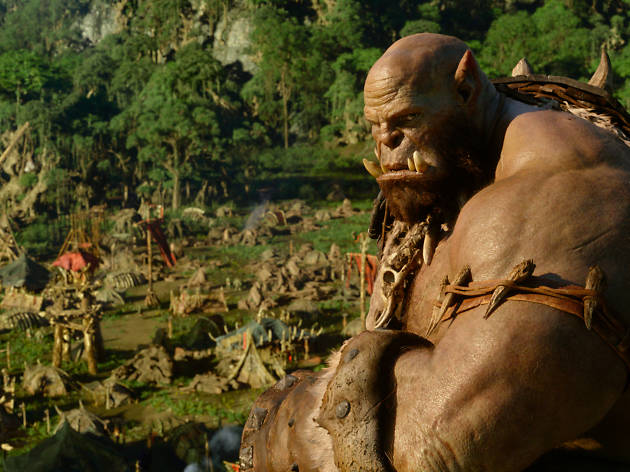 Warcraft
The role-playing video game 'World of Warcraft' was a clunky Frankenstein thing, cobbled together from the most obvious parts of countless fantasy franchises. So a certain level of respect is due to 'Moon' director Duncan Jones for attempting to inject new life – and a hint of relevance – into this tired, so-last-decade concern. Sadly, his best intentions aren't enough: like its ten-foot anti-heroes the orcs, 'Warcraft' is noisy, lumbering and not terribly bright. Much of the problem lies with the cast – Travis Fimmel is a walking charisma void as strapping warrior Anduin, a sort of Aragorn without the personal charm (Aragormless?). He's the land of Azeroth's best hope against those murderous, dimension-hopping orcs, and he's backed by a plucky band of equally forgettable white dudes with bad hair: Dominic Cooper as well-meaning dullard King Llayne, Ben Schnetzer from 'Pride' as trainee wizard Khadgar and Ben Foster, totally misused as the magical Guardian. Their snaggle-toothed orc foes have a touch more personality: despite being buried under layers of CGI, Toby Kebbell gives real warmth to Durotan, the chieftain for whom randomly massacring humans doesn't always guarantee a good time. He also embodies Jones's most interesting and tricky conceit – that newcomers to your land might not all be there to wreck the place (though, the film implies, most of them probably are). The total absence of originality here is notable, but it needn't have been a problem: with a tighter plot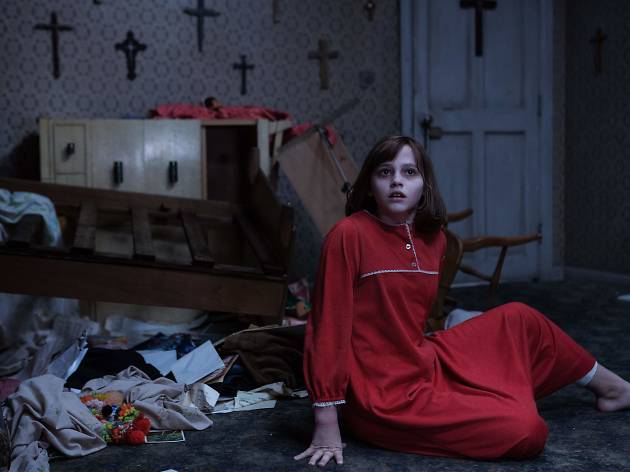 The Conjuring 2
Do you believe in ghosts? The answer could seriously affect your enjoyment of this old-school supernatural sequel. If it's yes, you're in for a fun night at the movies: a smart, convincingly creepy account of a 'real-life' haunting. If it's a no, you may find this a far less comfortable experience: a story of the exploitation – abuse even– of four young children by a group of shameless hucksters, portrayed here as heroes. 'The Conjuring 2' knows which side its bread is buttered on. There's barely a scintilla of doubt in this reworked chronicle of the Enfield haunting case that gripped London in the late 1970s. When Peggy Hodgson (Frances O'Connor) and her four children begin experiencing strange phenomena in their suburban home – rattlings, clatterings and old-man apparitions – they call on Ed (Patrick Wilson) and Lorraine Warren (Vera Farmiga), self-styled paranormal experts from across the pond. Even they, at first, experience a moment's pause, but then youngest daughter Janet (Madison Wolfe) starts speaking in growls, things start flying around the living room and before you can say 'Hollywood overkill' Lorraine's whipping out her Bible and yelling at the spirits to leave the poor mites alone. After 'Insidious' and 'The Conjuring', director James Wan has his method down. The scares are effective and the camerawork is superb, all lurking long shots and short sharp shocks. Wan is fully aware of the austerity-era parallels in his story, and the period detail is surprisingly a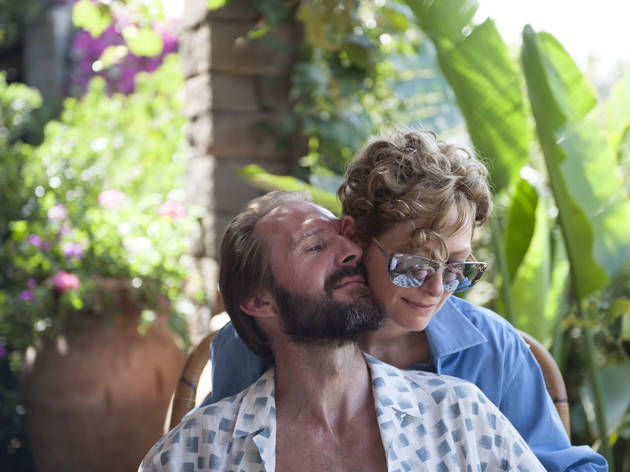 A Bigger Splash
Ralph Fiennes follows his devilishly comic performance in 'The Grand Budapest Hotel' with an equally hilarious turn in this Italian set, mostly English-language playful and highly strung melodrama from Luca Guadagnino ('I Am Love'). The film is a remake of the 1969 French film 'La Piscine' and it's an endearingly loopy, occasionally half-cooked but always ambitious film about middle-aged characters touched by fame and success, who live in a bubble so decadent that they might get away with murder if they tried. 'I Am Love' star Tilda Swinton reteams with Guadagnino as Marianne, a Bowie-like rock star who's recovering from a throat op – meaning Swinton spends most of the film silent or whispering, lending her a vulnerability we've rarely seen until now. Marianne is spending the summer in a villa on an Italian island with her younger boyfriend Paul (Matthias Schoenaerts, moody and hard to read) when her ex Harry (Fiennes) turns up out of the blue with his newly discovered 22-year-old daughter, Penelope (Dakota Johnson) in tow. He calls Penelope a 'lovely bit' and soon Marianne is warning him that people might get the wrong idea. Fiennes's Harry, a music biz veteran, is a nightmare guest to rival Ben Kingsley's Don in 'Sexy Beast'. You can't take your eyes off this livewire, full of energy, stories and confidence. He dominates every second of the day, and Fiennes has a film-stealing scene as he dances open-shirted in the villa's living room lip-synching to the Stones' 'Emotiona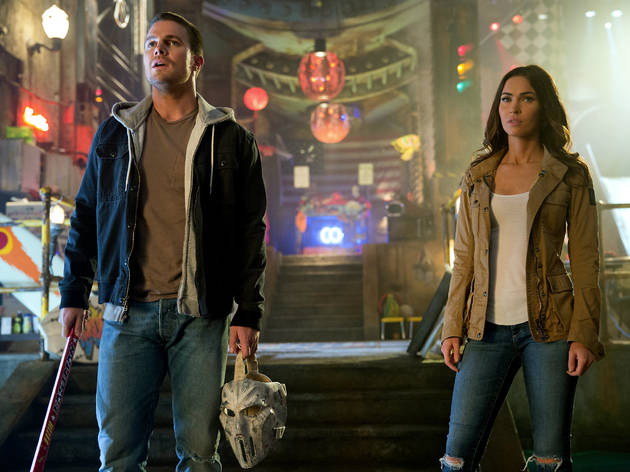 Teenage Mutant Ninja Turtles: Out of the Shadows
Sea turtles can live for more than 150 years. Ninja turtles? God help us. With any luck, whatever steroids this lot are taking to make them look freakishly pumped-up (like giant cucumbers dressed as extras from 'Mad Max') will shave a few years off. Anything to save us from more ear-splittingly relentless, unmistakably cheap-looking movies like this.  'TMNT: Out of the Shadows' is the second film in the rebooted franchise about the heroes in a half shell. This time around the turtles are sneaking out of their secret sewer to take on arch nemesis Shredder (Brian Tee), who has broken out of prison to take down the planet in an insulting-even-to-kids plot that involves DNA, black holes, portholes to another dimension and blob villain Krang. Forget cowabunga, this is cowadunga. Still, the Oscar for Most Shamefully Contrived Scene goes to the scriptwriters for managing to get franchise eye-candy Megan Fox into a sexy schoolgirl kilt, which, any shorter, would land the film with an 18 rating.