Film
Film screenings, reviews and events in Croatia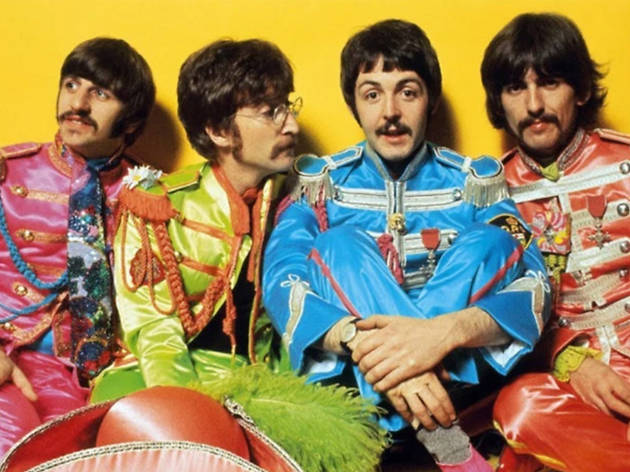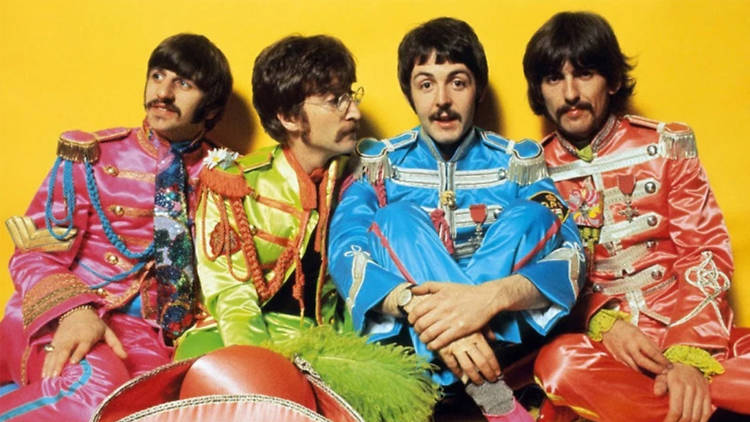 Time Out Croatia presents British Music Film Week
What could be better on a warm summer evening than escaping the heat of the concrete city streets and watching a movie surrounded by cooling trees and greenery, beneath a star-filled sky? This August, Time Out Croatia has partnered with Tuškanac Summer Stage to bring you a week of films which celebrate British music, which will allow you to do just that. The large, outdoor screen is one of the best summer experiences in the city and here you'll be able to take in the music of British favourites like The Beatles, Amy Winehouse, Queen and Elton John in the grandest of arenas. All films begin at 9pm and cost just 30 kuna. 
Nine blockbusters to see outdoors in Zagreb this August
Following an early summer programme which took in excellent world cinema and some film festivals, Tuškanac Summer Stage this August turns its attentions to blockbuster movies. Superheroes, music biopics, classic Disney and returning franchises all form part of this month's programme. The two music biopics included in the list are part of Time Out Croatia presents British Music Film Week, which takes place from August 20 – 24. In that week we'll be celebrating the music of The Beatles, Amy Winehouse, Queen and Elton John. Make sure you catch some of the following, under the stars, at Zagreb's beautiful outdoor cinema. Fast & Furious presents: Hobbs & Shaw Fast & Furious Presents: Hobbs & Shaw is the first spin-off movie from the incredibly successful, adrenalin-packed series starring Vin Diesel. Your main man doesn't appear in this, however, both Dwayne 'The Rock' Johnson and Jason Statham return to reprise their roles, joining forces here to combat Idris Elba, who plays a rogue MI6 agent turned terrorist mastermind. Shown at 9.30pm on Thursday 1 August. Avengers: End Game Marvel superhero film fans were left underwhelmed by 2019's 'Dark Phoenix', the latest in the X-Men series. But, over in the main Marvel Cinematic Universe things went from strength to strength as 'Avengers: Endgame' dramatically wrapped up the story begun in 2018's game-changing 'Avengers: Infinity War'. With The Avengers left decimated by the actions of Thanos in the previous films, can the remaining h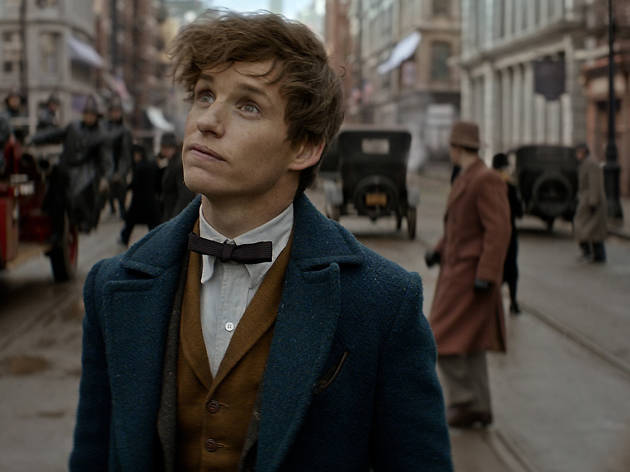 Fantastic Beasts and Where to Find Them
Has JK Rowling been taking divination lessons at Hogwarts? With spooky clairvoyance, the first movie in her new five-film wizarding franchise opens with two factions in America at each other's throats. No, not Republicans and Democrats. It's 1926, and wizards and muggles (only in America they call them 'no majs') are on the brink of civil war. Oh, and in the non-magical world, a bully-boy heir to a fortune is wooing voters. Top of the class, JK! 'Fantastic Beasts' is basically a Harry Potter prequel (though you'll get a detention for saying that). JK Rowling, writing her first film script, and longtime Harry Potter director David Yates have created an entirely new corner of the wizarding world. They strike a savvy balance between shiny new elements and recognisable ones for Potterheads. I'm not sure which is more adorable, Eddie Redmayne as eccentric magician Newt Scamander or the creatures he smuggles into the US in his battered and bottomless leather briefcase. Redmayne radiates a wet-eyed warm glow as stumbling, bashful Newt – an English wizard in New York. He's perfect for Rowling's world, where a kind heart is the most potent magical power of all. Like a hot young David Attenborough with a wand, Newt is a bit of an eco-warrior, arriving in the US on a conservation mission to release into the wild a creature he's rescued from captivity. The cutest of his beasties is the naughty Niffler, a kleptomaniaccross between a platypus and a cuddly penguin, with its expressive sno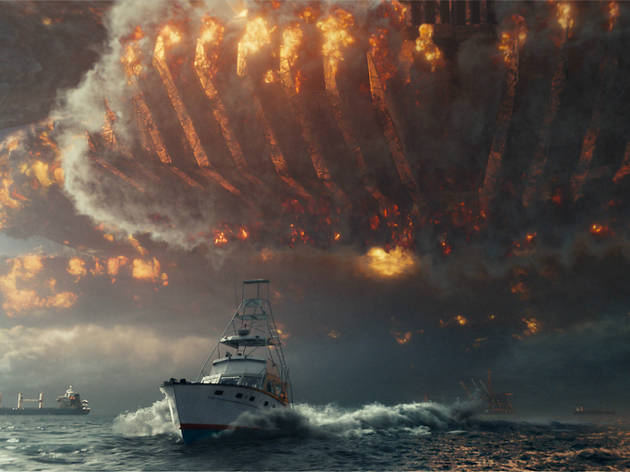 Independence Day: Resurgence
The blockbuster arms race officially goes into nuclear meltdown with this insanely OTT sequel to the hugely enjoyable, already-ludicrous-enough 1996 alien invasion smash. Never a man to shy away from a world-ending special effect – remember that tidal wave cresting Everest in '2012'? – director Roland Emmerich is trying really hard to outdo himself here. So hard that he ends up painted into a corner, with no recourse but to throw everything at the screen and hope that some of it sticks. So instead of the city-sized ships that terrorised Earth in the first movie, there is one massive mothership more than 3,000 miles across, spanning the entire Atlantic ocean. And instead of an Earth resistance force led by plucky jet pilots, humans have taken the alien technology and developed their own super-speed X-wing style dogfighters. And instead of a ranting, dire-warning Jeff Goldblum... well, he was already larger than life.Weirdly, the only thing not extra-huge is the running time – and that's where the problems arise. 'Independence Day: Resurgence' is crammed with pornographic destruction and madcap action, not to mention almost all the characters from the first movie (minus Will Smith) plus a heap of new ones – and it's only two hours long. So it's goodbye to proper character development and the slow-build tension that made the first film such a thrill, and hello to exposition delivered at double speed and a cop-out ending that makes absolutely no sense. Which isn't to say 'Resurge
The best films in cinemas now
Films showing now in Croatia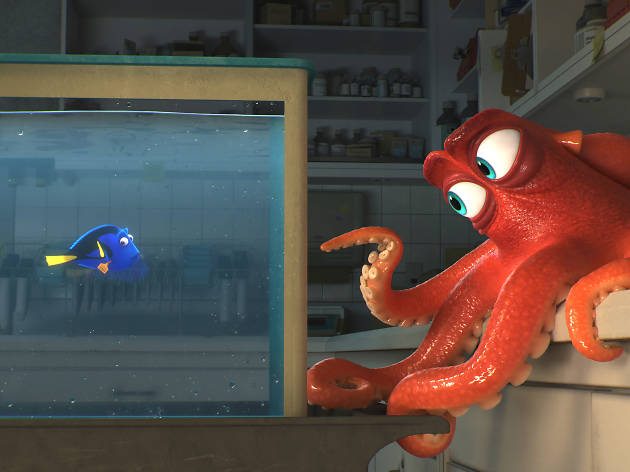 Finding Dory
While 'Finding Dory' is crammed with the kind of visual pleasures we've come to expect from Pixar, the story doesn't always reach the heights of invention upon which the animation giant has built its reputation. The film lacks the psychological probing of 'Inside Out', the existential ponderings of 'Wall-E', the gentle, stoic sadness of 'Up'. But it's still a moving sequel to 2003's 'Finding Nemo', following the adventures of Dory (voiced by Ellen DeGeneres), the adorably ditzy amnesiac tang fish, as she hunts for the Californian family she suddenly remembers losing. There's a neat symmetry here: In 'Finding Nemo', a father, Marlin (Albert Brooks) looked for his lost son (Alexander Gould); now a grown-up daughter searches for her parents. The switch, though, has a resultant lack of urgency: there's more dramatic tension when a child goes missing than when a parent is suddenly remembered by their adult offspring. Dory rediscovers her childhood home in a corner of the California Marine Life Institute, a place for oceanic study presided over by the disembodied, omniscient voice of Sigourney Weaver, playing herself (think of those museum-guide gadgets narrated by celebrities). Weaver brings a wonderfully surreal note that'll sail over the heads of younger viewers – she's a welcome presence in a film that has less-than-the-usual number of gags pitched at older viewers. In keeping with the film's subtle celebration of difference, Dory grew up in a place where damaged aquatic life i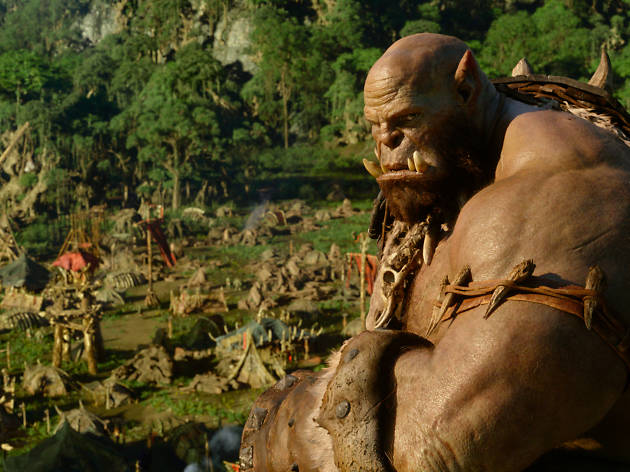 Warcraft
The role-playing video game 'World of Warcraft' was a clunky Frankenstein thing, cobbled together from the most obvious parts of countless fantasy franchises. So a certain level of respect is due to 'Moon' director Duncan Jones for attempting to inject new life – and a hint of relevance – into this tired, so-last-decade concern. Sadly, his best intentions aren't enough: like its ten-foot anti-heroes the orcs, 'Warcraft' is noisy, lumbering and not terribly bright. Much of the problem lies with the cast – Travis Fimmel is a walking charisma void as strapping warrior Anduin, a sort of Aragorn without the personal charm (Aragormless?). He's the land of Azeroth's best hope against those murderous, dimension-hopping orcs, and he's backed by a plucky band of equally forgettable white dudes with bad hair: Dominic Cooper as well-meaning dullard King Llayne, Ben Schnetzer from 'Pride' as trainee wizard Khadgar and Ben Foster, totally misused as the magical Guardian. Their snaggle-toothed orc foes have a touch more personality: despite being buried under layers of CGI, Toby Kebbell gives real warmth to Durotan, the chieftain for whom randomly massacring humans doesn't always guarantee a good time. He also embodies Jones's most interesting and tricky conceit – that newcomers to your land might not all be there to wreck the place (though, the film implies, most of them probably are). The total absence of originality here is notable, but it needn't have been a problem: with a tighter plot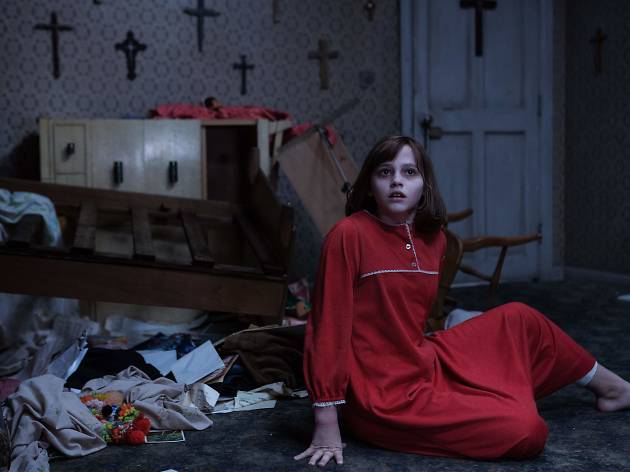 The Conjuring 2
Do you believe in ghosts? The answer could seriously affect your enjoyment of this old-school supernatural sequel. If it's yes, you're in for a fun night at the movies: a smart, convincingly creepy account of a 'real-life' haunting. If it's a no, you may find this a far less comfortable experience: a story of the exploitation – abuse even– of four young children by a group of shameless hucksters, portrayed here as heroes. 'The Conjuring 2' knows which side its bread is buttered on. There's barely a scintilla of doubt in this reworked chronicle of the Enfield haunting case that gripped London in the late 1970s. When Peggy Hodgson (Frances O'Connor) and her four children begin experiencing strange phenomena in their suburban home – rattlings, clatterings and old-man apparitions – they call on Ed (Patrick Wilson) and Lorraine Warren (Vera Farmiga), self-styled paranormal experts from across the pond. Even they, at first, experience a moment's pause, but then youngest daughter Janet (Madison Wolfe) starts speaking in growls, things start flying around the living room and before you can say 'Hollywood overkill' Lorraine's whipping out her Bible and yelling at the spirits to leave the poor mites alone. After 'Insidious' and 'The Conjuring', director James Wan has his method down. The scares are effective and the camerawork is superb, all lurking long shots and short sharp shocks. Wan is fully aware of the austerity-era parallels in his story, and the period detail is surprisingly a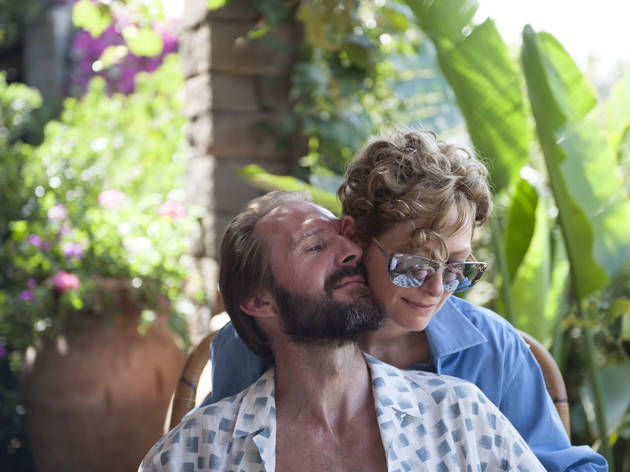 A Bigger Splash
Ralph Fiennes follows his devilishly comic performance in 'The Grand Budapest Hotel' with an equally hilarious turn in this Italian set, mostly English-language playful and highly strung melodrama from Luca Guadagnino ('I Am Love'). The film is a remake of the 1969 French film 'La Piscine' and it's an endearingly loopy, occasionally half-cooked but always ambitious film about middle-aged characters touched by fame and success, who live in a bubble so decadent that they might get away with murder if they tried. 'I Am Love' star Tilda Swinton reteams with Guadagnino as Marianne, a Bowie-like rock star who's recovering from a throat op – meaning Swinton spends most of the film silent or whispering, lending her a vulnerability we've rarely seen until now. Marianne is spending the summer in a villa on an Italian island with her younger boyfriend Paul (Matthias Schoenaerts, moody and hard to read) when her ex Harry (Fiennes) turns up out of the blue with his newly discovered 22-year-old daughter, Penelope (Dakota Johnson) in tow. He calls Penelope a 'lovely bit' and soon Marianne is warning him that people might get the wrong idea. Fiennes's Harry, a music biz veteran, is a nightmare guest to rival Ben Kingsley's Don in 'Sexy Beast'. You can't take your eyes off this livewire, full of energy, stories and confidence. He dominates every second of the day, and Fiennes has a film-stealing scene as he dances open-shirted in the villa's living room lip-synching to the Stones' 'Emotiona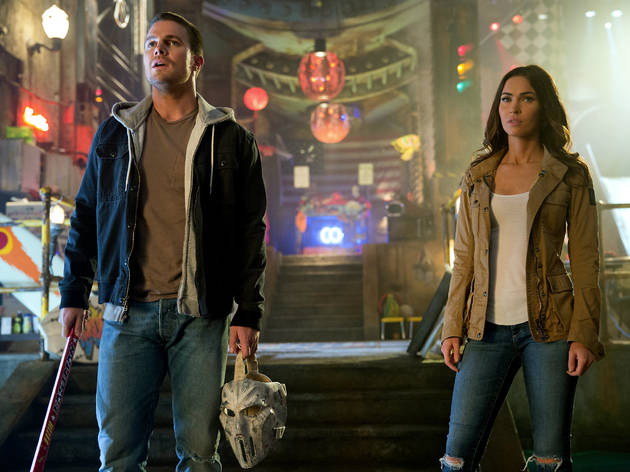 Teenage Mutant Ninja Turtles: Out of the Shadows
Sea turtles can live for more than 150 years. Ninja turtles? God help us. With any luck, whatever steroids this lot are taking to make them look freakishly pumped-up (like giant cucumbers dressed as extras from 'Mad Max') will shave a few years off. Anything to save us from more ear-splittingly relentless, unmistakably cheap-looking movies like this.  'TMNT: Out of the Shadows' is the second film in the rebooted franchise about the heroes in a half shell. This time around the turtles are sneaking out of their secret sewer to take on arch nemesis Shredder (Brian Tee), who has broken out of prison to take down the planet in an insulting-even-to-kids plot that involves DNA, black holes, portholes to another dimension and blob villain Krang. Forget cowabunga, this is cowadunga. Still, the Oscar for Most Shamefully Contrived Scene goes to the scriptwriters for managing to get franchise eye-candy Megan Fox into a sexy schoolgirl kilt, which, any shorter, would land the film with an 18 rating.