Top 10 nostalgic local TV shows
Our top picks of local shows from the good old days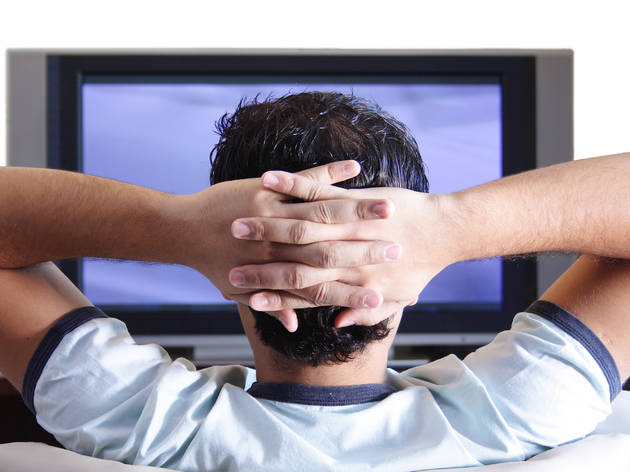 1. 'Empat Sekawan'(1966-1988)
Also known as 'Sei Hei Lam Mun', this RTM sitcom was one of the most popular shows in the '60s.

2. 'Baba Nyonya'(1980-2000)
TV1's iconic comedy 'Baba Nyonya' featured Kenny Chan and the late Chee Hood Siang dressed in drag as Bibik Kim Neo and Ah Chim respectively.

3. 'Pi Mai Pi Mai Tang Tu'(1984-1999)
We followed the antics of Flat Seri Wangi residents in this TV3 sitcom starring Imuda, Sabri Yunus, Khatijah Tan and more.

4. 'Jangan Ketawa'(1991-date unknown)
Fearlessly poked fun at everything; highlights include 'Kereta Lembu' and 'Interview Pramugari'.

5. 'Roda Impian'(1996-2006)
This game show à la 'Wheel of Fortune' was hosted by Halim Othman and the late Hani Mohsin.

6. 'Senario'(1996-2011)
'Senario' was right up there as one of the legendary comedy sitcoms in the '90s.

7. 'Idaman'(1998-date unknown)
With 156 episodes, this fashion soap opera starred Deanna Yusoff, Datuk Jalaluddin Hassan and Sean Ghazi.

8. 'Kopitiam'(1998-2003)
This witty local sitcom revolving around a kopitiam starred Joanna Bessey, Lina Teoh, Douglas Lim, Rashid Salleh, Tan Jin Chor and Mano Maniam.

9. 'Gerak Khas'(1999-present)
You know what, you can still catch the latest season of this classic police drama on TV2.

10. 'Spanar Jaya'(1999-2003)
This comedy sitcom is probably what made bengkels cool.
Read more #throwback features
Revisit some of the oldest restaurants in the city, nostalgic places where our parents used to hang out, colonial cocktails and childhood games on this trip down memory lane. Now, every day is Throwback Thursday.