Farm-to-table restaurants in KL
Eat local at these farm-to-table restaurants in KL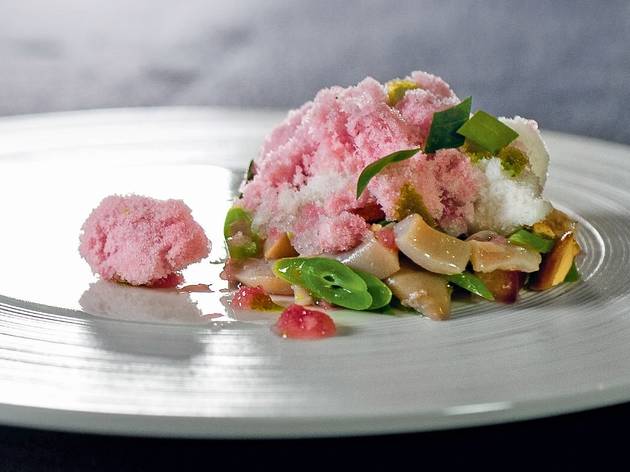 The restaurants in town that champion local produce.
Sitka's sustainable farm-to-table practices are brought to life by a properly modern café menu designed by the visionary behind Scotland's Moonfish Café, Christian Recomio. Salads alone are cleverly put-together in combinations like roast beetroot with hummus, aubergine and Portobello, and mango with charred red onion, all of which can be ordered with an optional 63-degree egg or local ricotta. The lunch menu, meanwhile, features equally exhilarating additions like lobster roll on squid ink bun (order this, every time), crispy liver sub, fried buttermilk chicken in honey and thyme, and a variety of soft tacos.
Book now
Read more
Restaurateur Marcus Low and pastry chef Mei Wan Tan draw inspiration from world-renowned bakeries and restaurants to serve up modern American food that showcase local produce. The dynamic duo (formerly of the namesake supper club) focuses on clean, rustic flavours best exemplified in dishes like pulled pork with carrot and beet slaw, potato and leek soup, buckwheat fried chicken, and French toast with cornflakes and gula Melaka syrup. The restaurant's bakery section operates during the day where Mei Wan's expertise shines in teatime tin cakes and slices.
Read more
In the place of Bangsar stalwart F Concept by Buffalo is Roost, touting farm-to-fork concept through its modern European menu. Previously having worked together on F Concept, partners Priscilla, Tung Wei and Danish chef Albert Frantzen are now heading their new venture with flair. Ninety percent of the ingredients are sourced locally (yes, even the free range duck, cheeses and herbs) and recommended dishes include lavender-smoked king prawn with fresh cheese, mangrove crab ravioli and deep fried frog legs.
Read more
Learn more about farm-to-table
Farm-to-table, farm-to-fork, nature-to-table. Call it whatever you want, but the concept of using and taking pride in local produce seems to be lost on KL's newer spate of restaurants. Elsewhere, the practice has not only taken off but used to death.
Read more