Ramadhan bazaars: Best kuih
Time to revisit your favourite kuih as we pick some of the best ones from this year's Ramadhan bazaars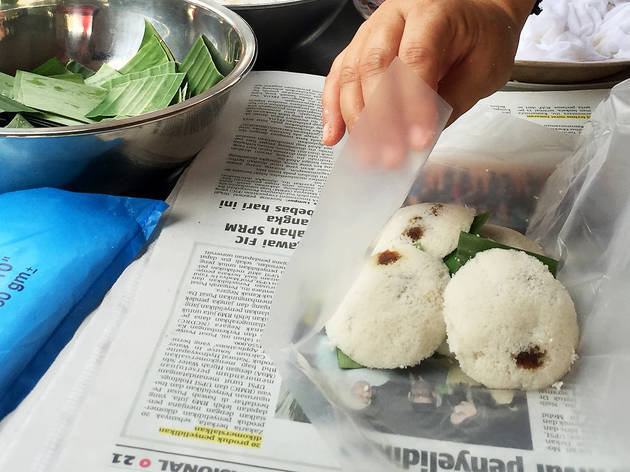 1/8
Putu piring, RM3 for fivePutu bambu has become more popular over the years but we prefer the steamed rice cake in piring form for an even distribution of gula Melaka. Speaking of gula Melaka, you really want putu piring that has its sugar-to-rice-flour ratio just right. The best versions we've tried are at Wangsa Maju (Seksyen 1) and TTDI (Jalan Tun Mohd Fuad).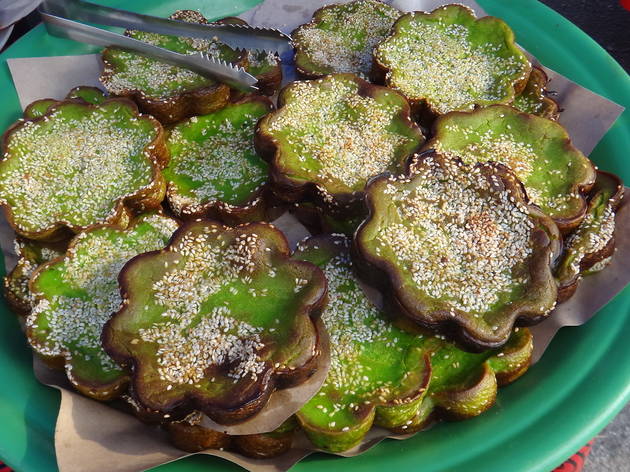 2/8
Kuih bakar, RM4 Our favourite stall in Taman Tasik Permaisuri, the pièce de résistance is most definitely the kuih bakar, a pretty green pudding perfumed with pandan and charred at the edges for a bitter rock-and-roll edge. Available at Jalan Tasik Permaisuri 1 near Taman Tasik Permaisuri.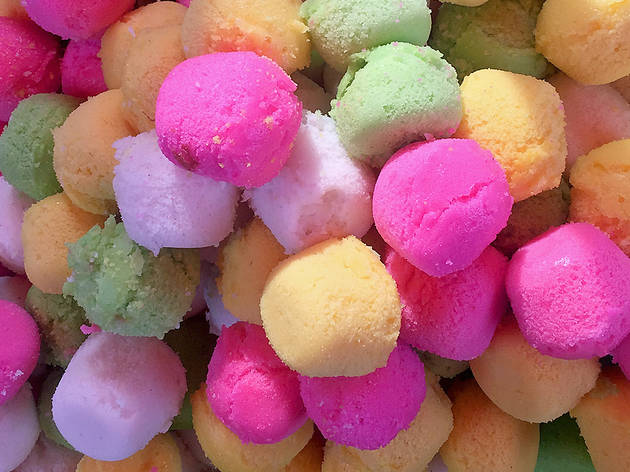 3/8
Apam beras, RM2 for fiveThis classic kuih is becoming increasingly rare in bazaars, but for a taste of the past, we like the apam beras at Uptown Danau Kota. They may have been a bit liberal with the colouring (the pink is verging on neon), but the apam is fluffy and not at all dry, with enough fermentation involved to make this anything but bland. Always top with a lot of shredded coconut. Available at Uptown Danau Kota.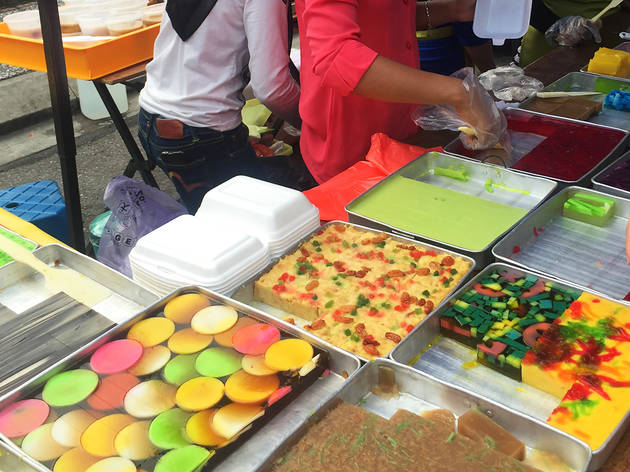 4/8
Assorted jellies, RM2 for fiveYou have to give this Jalan Telawi stall credit for taking a simple dessert and turning it into a colourful masterpiece almost too pretty to eat. It's definitely a far cry from your typical plain sirap rose jelly. Come by early as the pretty ones usually finish up fast. Available at Bangsar Ramadhan bazaar, Jalan Telawi.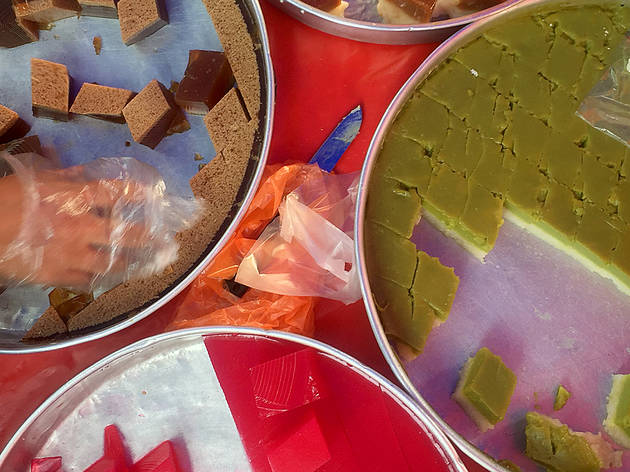 5/8
Seri muka, RM0.50 per pieceThe two-layered kuih is a favourite of ours, and we like it more when the custard layer is an earthy shade of green (as opposed to bright green). The version we found at Uptown Danau Kota ticks all the right boxes, and it's not too sweet either. Available at Uptown Danau Kota.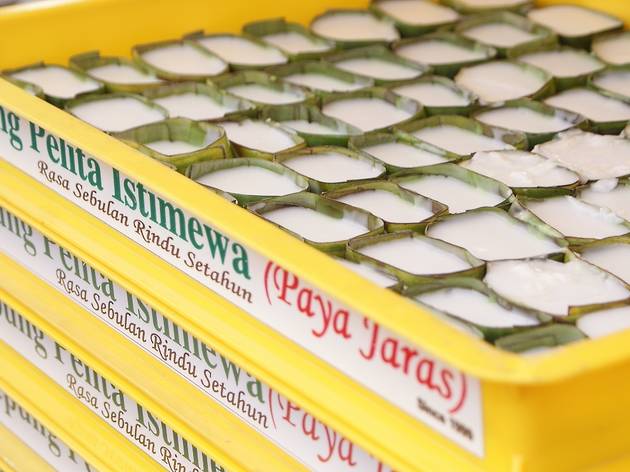 6/8
Tepung Pelita Istimewa Paya Jaras, RM3 for fiveWith its tagline 'Rasa sebulan, rindu setahun', why wouldn't you want to try something that challenges to haunt your dreams for a year? While some tepung pelita is solid to the point of being pudding, we like Paya Jaras's version for its sweet-salty gooeyness. Like Raja Murtabak, Tepung Pelita Istimewa Paya Jaras has also branched out to various Ramadhan bazaars. Visit them on Facebook for a full list of locations.Available at Section 14, PJ, Wangsa Maju, Jalan Telawi, Uptown Danau Kota and various bazaars around town.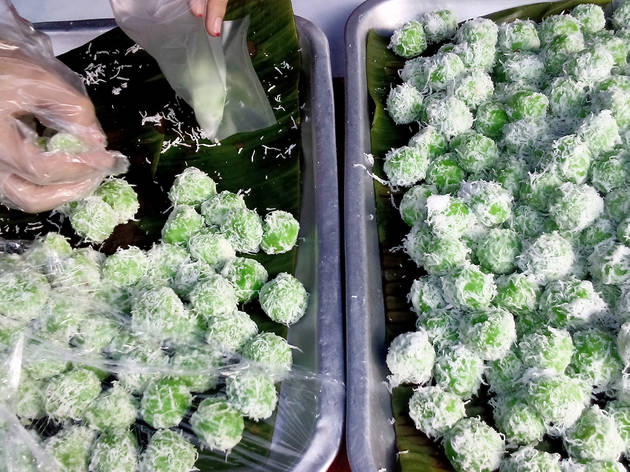 7/8
Onde-onde, RM2 for 10 pieces You know it's a good onde-onde (also known as buah Melaka) when there's a burst of gula Melaka in your mouth the moment you take a bite (instead of solid bits – a disappointment we've come across too often). Available at USJ 4.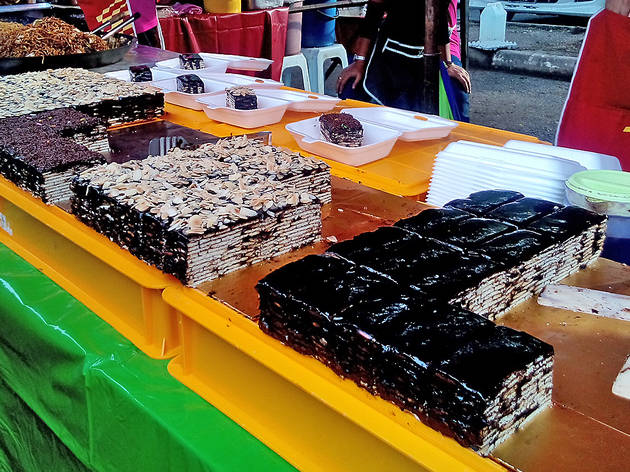 8/8
Kek batik, RM3.50 The kek batik is simple: Marie biscuits, condensed milk and chocolate (cocoa or Milo). We like the regular version of it drizzled with chocolate sauce. You can also have your kek batik topped with almonds or chocolate sprinkles for an additional 50 sen. Available at Seksyen 13, Shah Alam.
Want more Ramadhan bazaar food?
More buka puasa options
Our full list of where to break fast in KL this Ramadhan, including buffets, set menus and bazaars.
Read more