Why tea in Malaysia isn't brewing on a global scale just yet
We find out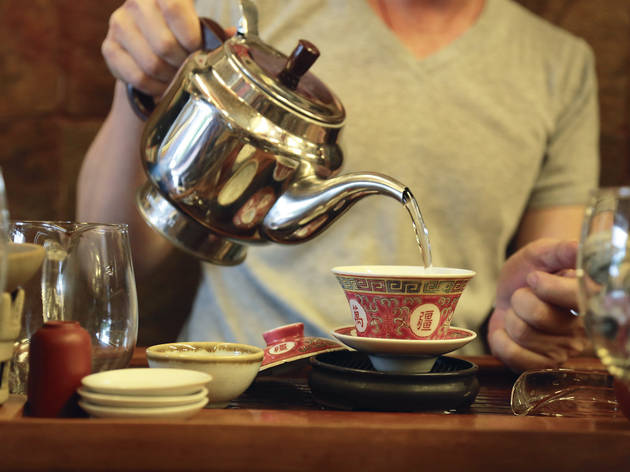 Tea has had a bumpy ride to the forefront of the beverage world – it was once very expensive, often only consumed by aristocrats, and oftentimes associated with snootiness. Not any more. With the rise of accessible tea bars around the world, the drink is being marketed in a different light and now appeals as much to the cool kids as it does to Chinese tea masters. With this, a surge of interest surrounds the sourcing and processing of teas, much like the way the third-wave coffee scene has brought upon curious onlookers.

If tea is just water infused with leaves, what makes it premium? Just like coffee or wine, specialty teas undergo a careful process of hand-plucking, sorting, cooking, fermenting and storing. The more delicate the process, the higher the grade, and the more expensive the tea. Adlina Amiruddin, tea advisor and founder of The Good Tea Company, points out that many supermarket teas are solely made up of tea dust, which is the collected residue when crushing tea leaves. The leaves (from which health benefits are gained) are packed separately and sold at a higher price. 'You pay for what you get,' Adlina explains. 'If you're paying RM10 for 10kg of tea, you're not going to get real tea.'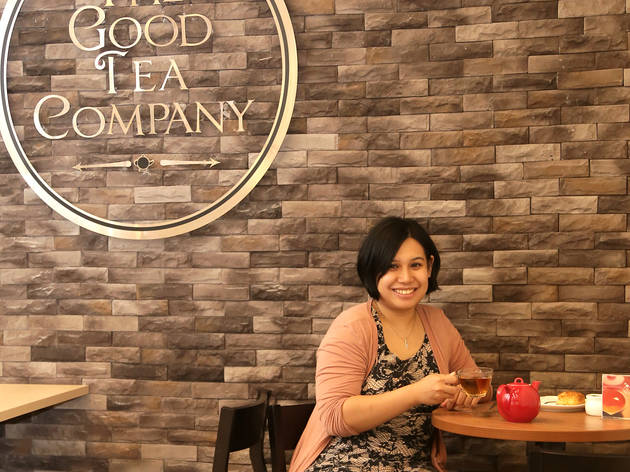 India, China and Sri Lanka are world players in the tea industry, but Adlina stops short of including Malaysia in the list. She comes to this conclusion after her stint in India, where she observed tea practices in the hills of Darjeeling. Despite the scale of Cameron Highlands, none of the Malaysian produce is hand-plucked, resulting in twigs and blemished leaves in the mix. 'I don't blame Malaysians who don't appreciate tea,' Adlina says. 'It's because the teas we know are disgusting. It's an injustice to real tea.'

This is starkly contrasted by tea's equivalent of single-origin coffee: single-estate tea. This variety is sourced from specific estates to maintain a level of quality that would be otherwise compromised if blended with other teas. Margaret's Hope and Castleton are two Darjeeling estates that produce this brand of elite tea and one warm sip will tell you why: Even in black tea form, the tea shimmers in its goldenness and glides across the palate, much like champagne. Adlina sells single-estate teas in small tins or freshly brewed from about RM22 a cup.

If there was ever a group of people well versed with premium tea, it's the Chinese. China is a tea haven by nature of landscape, has an ingrained tea culture, and is responsible for some of the world's most prized brews. Wisdom Arts Tea Shop in Chinatown is exactly the place to stock up on teas from a specific Chinese estate or region, all down to the owner's diligence of flying to China every so often. 'If you don't go to China personally, they might short-change the quality,' says Wong, the sit-in tea expert who mans Wisdom Arts. Like Adlina, he claims Malaysian tea to be 'fake'. 'They put a lot of sugar and milk in Malaysian tea,' he says while swirling hot water around a ceramic teapot of oolong. 'How to taste the actual tea?' Most of us Malaysians simply don't know.
More tea features
All teas are made from the leaves of the camellia sinensis plant. The different tea types are determined by the fermentation and processing after which the leaves are plucked. Here's a guide to the five different types of tea.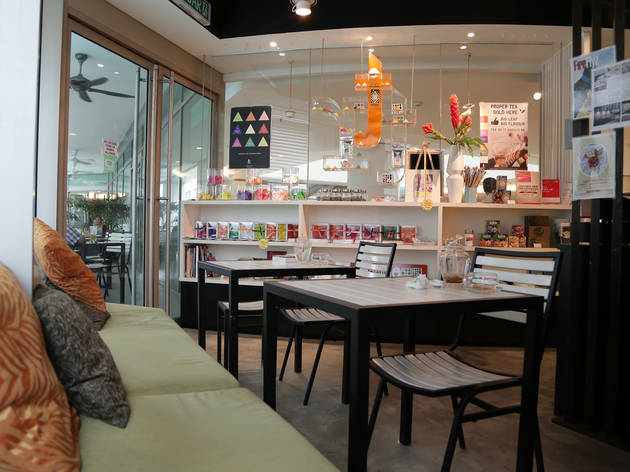 The best places in the city to sit down for tea.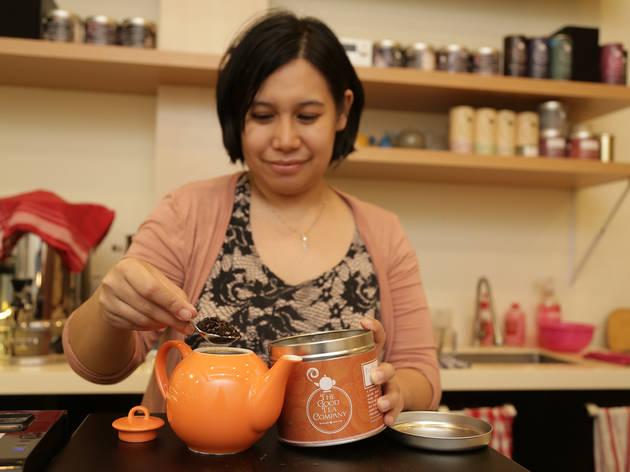 Tea has had a bumpy ride to the forefront of the beverage world – it was once very expensive, often only consumed by aristocrats, and oftentimes associated with snootiness. Not any more.