Party planning 101
TOM Kids gives you a hand at planning a proper kids' party according to age group and theme
TOM Kids points you in the right direction of companies to contact, cake shops to call, games to plan and door gifts to provide at your kids' party.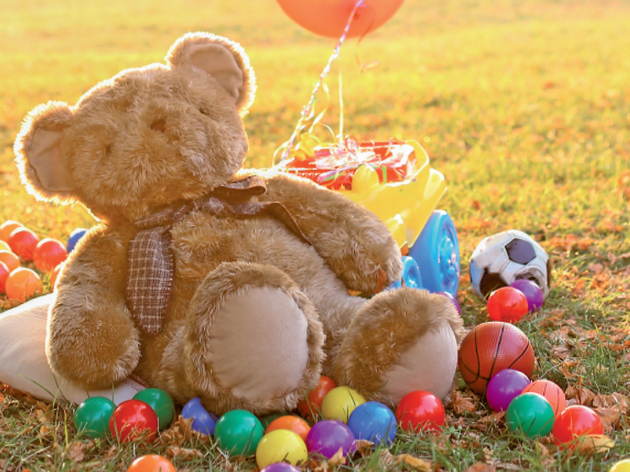 Teddy bear picnic
The 'terrible twos' can be a tricky age bracket to please but thankfully, the teddy bear picnic is everyone's cup of tea. Send out twee invites and make sure the little guests bring their favourite teddy bear to the party, which you can set up in your garden with blankets or mats, cushions or colourful plastic chairs and tables. Adhering to the theme, teddy bears must feature prominently in cupcakes and cookies (get them at these cake shops). This party theme can also easily be done in your living room or in a public park.

Cute serving ware is a must and IKEA makes a range of petite ceramic pastel-coloured tea sets perfect for little chubby hands; or check out H&M Home's new range of whimsical party boxes with their tea garden themed buntings and picnic ware – perfect for that garden fête. Classic games like musical chairs, bean bag toss and pass the parcel will keep the children entertained.
Age bracket Toddlers (1-3 years)

Party favours Gummi bears, miniature teddy bear plush toys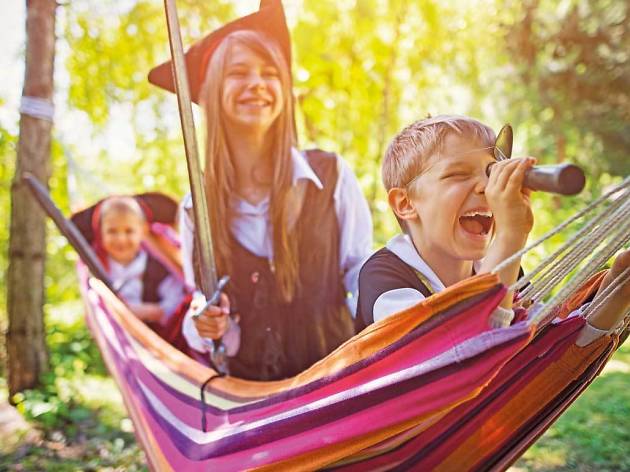 Pirates
There's nothing cuter than a pack of toddlers decked out in eye patches, tricorne hats, stripy trousers, tiny cutlasses, and the occasional parrot doesn't hurt. Any party with 'yo ho ho and a bottle of rum' as its tagline is a good one for all ages! Give out treasure map invitations, hang up skull and crossbones flags and buntings, and have a wooden chest or box filled with pirates' booty, like snacks or fake (chocolate) buillions. Get your props at these party supply stores.

A pirate-themed party can be held indoors or outside and depending on where you are, there are some really fun games that the kids will love, like walking the plank (a wooden plank supported by two blocks), digging for treasure in a sandpit (or you fill a large basin with sand and hide small gifts) and the cannonball toss (fill black balloons with water and hit a target). An easy way to decorate food would be to create pirate ship sails, threaded through toothpicks or longer bamboo sticks and put them through finger food like hotdogs, 'seaweed' dip (any green dip) and even blue jelly shots (non-alcoholic of course) to signify the ocean.
Age bracket Toddlers (1-3 years)

Party favours Gold coin chocolates, pirate-themed tattoos, toy parrots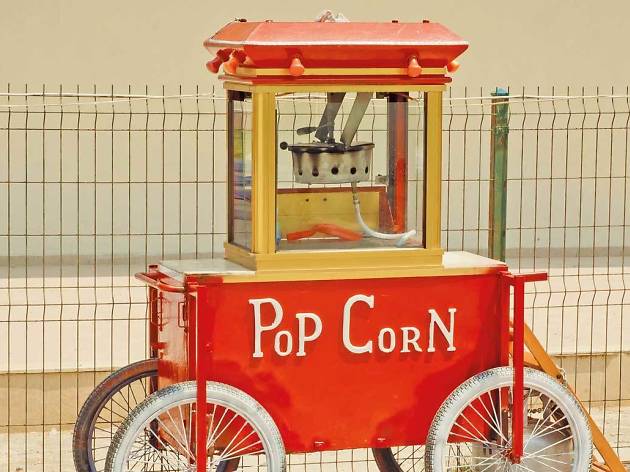 Circus
Circus-themed parties are especially fun because they give you plenty of room to clown around. Set the mood prior to the party by sending out invitations designed as entry tickets. When it comes to setting up the venue, keep things festive with circus tents and other carnival trimmings. Engage the services of professional event stylists such as I Heart Party for customised invites, directional signs, buntings and balloons; and they will deliver right to your doorstep.

For party nibbles, put out trays of animal-shaped crackers, pretzels, popular carnival snacks and other cheery treats. Hire a cotton candy cart or popcorn machine and order cupcakes decorated as clown faces. Carnival-style games like hitting a stack of cans, pinning the nose on the clown and a lucky dip will go down like a treat.
Age bracket Preschoolers (4-6 years)

Party favours Circus animal figurines, red clown noses, swirly lollipops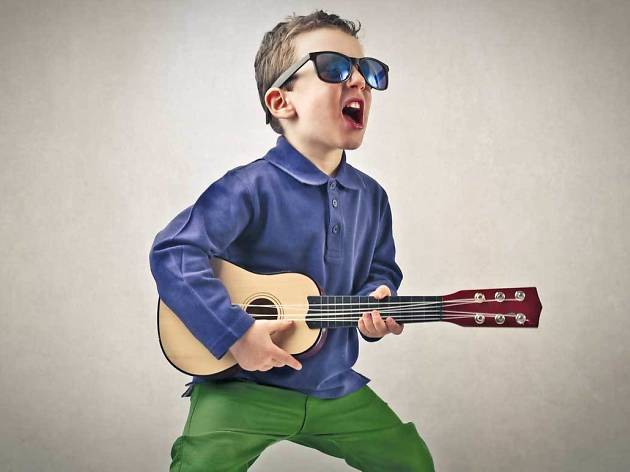 School of Rock
Whether you're ten or 30 years old, rock 'n' roll will never die! Begin party prep by sending guests exclusive backstage passes to a birthday 'concert'. On the day before the party, set up a hall of fame with posters of your child's favourite rock star emblazoned on the walls and make guitar cut-outs, which can be used as décor and props for the kids to play air guitar. Print out paper 'records' to serve as placemats and hang up string foil curtains and balloons for that 'glam rock' vibe.

Set up a tattoo parlour with rocking fake tattoos, compile a soundtrack for the party and get the kids limbo rocking, or have an air guitar competition and make sure you have props like a wig à la Elvis or Bowie in his glam rock heyday (Century Fiesta will fulfill all your rock star needs). You can go all out with the food from microphone-shaped cake pops and an electric guitar-shaped cake to roadie food like mini pizzas, burgers or hot dogs.
Age bracket Preschoolers (4-6 years)

Party favours Guitar picks, temporary tattoos, rock candy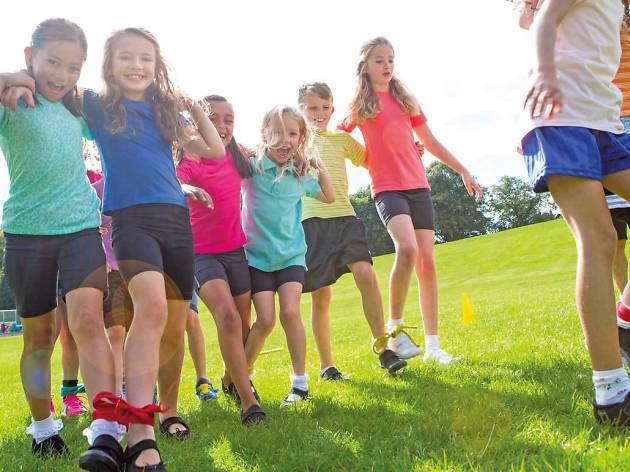 Amazing Race
Based on the popular TV programme, an obstacle course is set up with clues, pit stops and road blocks along the way, and the kids placed in teams of two or three. This theme isn't suitable for an indoor party unless you want hordes of kids traipsing through every room so a garden or park is best. Create fun physical and mental challenges like a three-legged race, popping as many balloons as you can, and guessing how many marbles there are in a jar. Make sure there's a good prize for the winner.

Age bracket Tweens (7-12 years)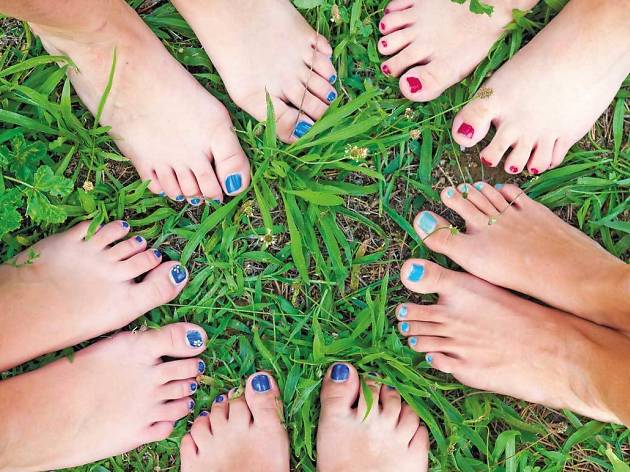 Home spa
A girly girl birthday treat where you can create a spa at home complete with scented candles, flower petal foot baths, manicure and pedicure sessions, facials and scrubs. The kids can make their own spa products from child-safe recipes online using natural ingredients; if you're feeling generous you can hire a manicurist for a couple of hours to paint their nails. Party favours are a must and can include emery boards, lip gloss and miniature moisturisers and nail polish.
Age bracket
Tweens (7-12 years)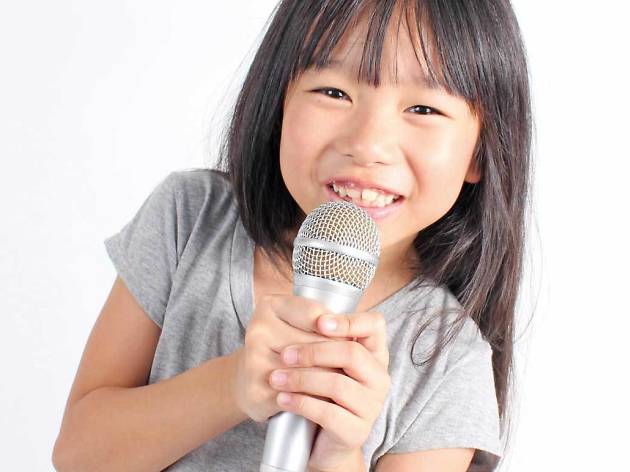 Karaoke
The advent of karaoke was a blessing in disguise – it gives all aspiring singers an opportunity to belt out their favourite hits and provides hours of fun to kids with a penchant for performance. You can either bring the kids to one of these karaoke venues and rent a room for a couple of hours while they bring the house down with their renditions of Taylor Swift and Drake, or you can rent a karaoke machine and have them make your ears bleed in the comfort of your home. Either way, you can be sure the birthday child will be eternally grateful to you!

Age bracket Tweens (7-12 years)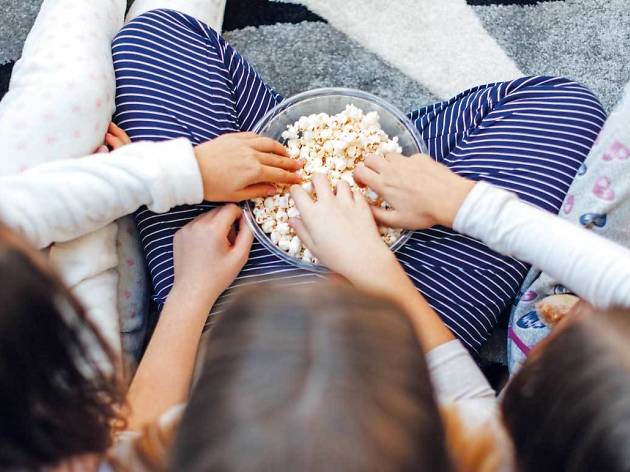 Sleepover
Possibly the easiest and most popular option is the sleepover, where the birthday child invites a handful of friends over and sleep is usually the last thing on their minds. Movies are watched, pizza is ordered, ghost stories told, midnight feasts eaten and crushes revealed; and the next morning a bunch of grumpy kids return to their respective homes to give their parents hell. Best party ever!

Age bracket Tweens (7-12 years)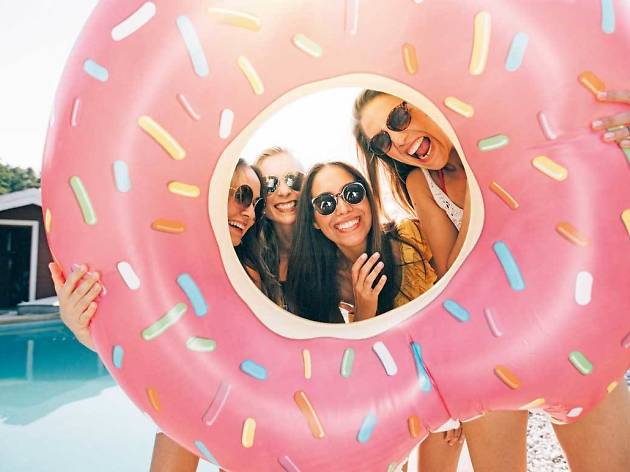 Pool party
Teenagers are a species unto themselves and this is the age when it's all about hanging out with their friends and checking the guys/girls out. As much as parents may want to deny it, the cool factor is very important, particularly at a party... and adults aren't welcome! The great thing about teens is that you can pretty much leave them to it and they will entertain themselves. Rent or buy giant pool floats from The Playground Borneo and water guns from any toy store. Always keep the cooler filled with ice and lots of drinks.

Age bracket Teens (13-16 years)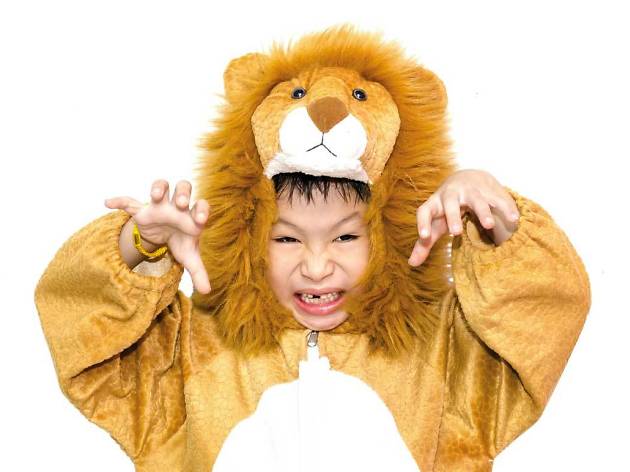 Costume party
Suitable for all ages including adults, costume parties are fun and allow the kids to dress up and be their favourite character or superhero. There are so many themes to choose from, including any Marvel character, 'Star Wars', fairies, the '70s, Pokémon or even a popular move like 'Ghostbusters' or 'Alice in Wonderland'. And, let's not forget Halloween, which has become very popular among kids here. Visit these costume shops for prize-winning outfits.

Age bracket All ages