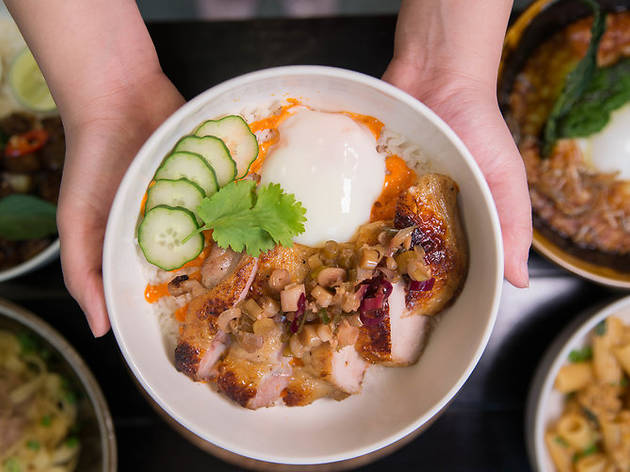 Nothing beats the warm comfort of piping hot bowls of rice or soupy noodles after a long day. If you're happier spooning rice than slurping noodles, dig into these rice bowls that come with a variety of toppings. From smoked duck breast slices to juicy chicken thigh paired with jiggly eggs, eat your way through the best rice bowls in KL.
Looking for more comfort food?
This simple meal of rice, cucumbers and steamed or roasted chicken is one of the most popular dishes across the country; no neighbourhood is complete without having at least one chicken rice shop, which rarely fails to draw in a crowd during lunch time.