KL's old hair salons and barbershops
Where to get your retro haircuts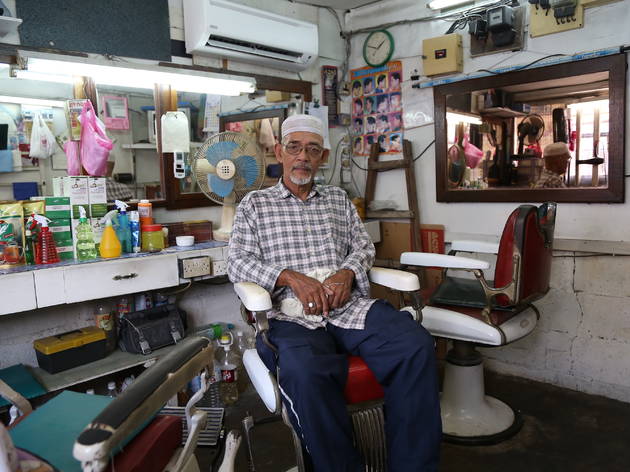 You know what they say: what doesn't kill you makes you stronger. Just look at STYLO – it survived two fires in the last 40 years and a car (and most recently, a bus too) crashing into its premises. Established in 1937 by PA Thangayah, this famous institution on Jalan Tun Tan Cheng Lok was taken over by his son T Madhirajan in 1960. Now, Madhirajan's son, Mathenan – a graduate of the New York Film Academy – runs STYLO as well as nine other barbershops in the Klang Valley. Sit on one of the Takara barber chairs and let the guys at STYLO fashion you a classic side sweep – just like Becks. Or try any of these old styles:


Nestled among the shophouses – most of which were built in the 1930s – at Pekan Sungei Besi is this old-school barber shop manned by Abdullah bin Johar. The space looks its age, decked out with yellowed posters, brushes, wires dangling off the railing, and an old radio to keep Abdullah company. The haircuts are pretty much basic but you can expect good service (and a friendly chat) in return.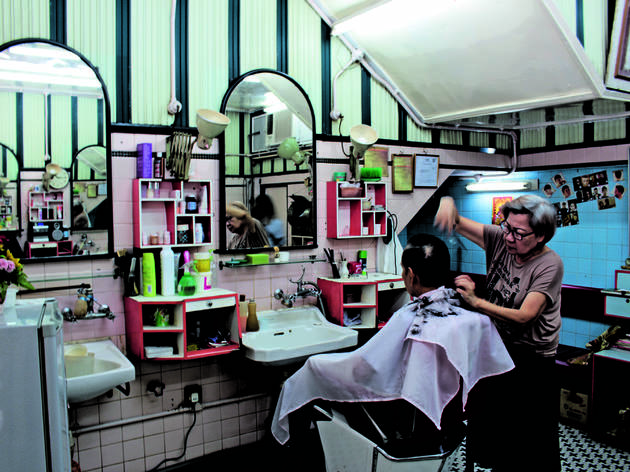 Staff at this Pudu stalwart have dedicated half their lives to making customers look dandy. Recreate that favourite vintage bob or get a quick shave for just a fraction of the price you'd pay at any of the upscale salons. The 60-year-old shop caters to both men and women.
Read more #throwback features
Revisit some of the oldest restaurants in the city, nostalgic places where our parents used to hang out, colonial cocktails and childhood games on this trip down memory lane. Now, every day is Throwback Thursday.