The best hotels in Avenida da Liberdade
Are you planning a shopping marathon in Lisbon? Get a good starting position at the best hotels in Avenida da Liberdade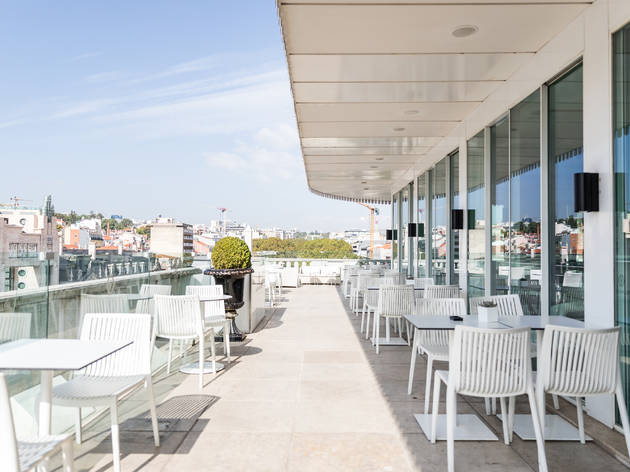 We all know Avenida da Liberdade's reputation: 1273 meters with the most beautiful window shops, jewelry and watches with prices that transcend the three digits. If you are planning to lavishly spend your paycheck at Lisbon's mecca of luxury you will need a good time to rest after carrying so many bags, won't you? You may not want to buy much, but rather sleep in the city center, a stone's throw from all the main attractions. Either way, allow us: these are the best hotels in Avenida da Liberdade.
Recommended: the best shops in Lisbon
The best hotels in Avenida da Liberdade
The best for your Lisbon stay
Places that have always been in plain sight now make themselves noticed by being members of Pousadas Authentic Venues, a series of locations where you can have lunch, tea, dinner or even watch the Champions League final, in couples or in groups, in private or corporate events - with prices varying according to the number of patrons and the selected menus. Here are the current Authentic Venues.
The number of brilliant things to do in Lisbon is huge. We're talking about ancient castles, beautiful churches, art museums, markets, beaches, fresh seafood eateries, bars in which to hear traditional fado music and one massive, ornate lift designed by a guy who studied under Gustave Eiffel.
The Portuguese capital is simply awash with great hotels, most of which charge a pretty penny for the pleasure of staying there. Frankly, a good bargain is hard to come by, but we've been looking into the best cheap hotels in Lisbon and have unearthed a few gems htat come in at under 100 euros a night. So put the credit cards away and spend that extra dosh on all the great things to do in Lisbon with our handy guide to the city's best cheap hotels.
More to explore