Eat like a local in Lisbon
Go beyond cod, sardines and portuguese custard tarts as we show you the ten dishes to eat and feel like a local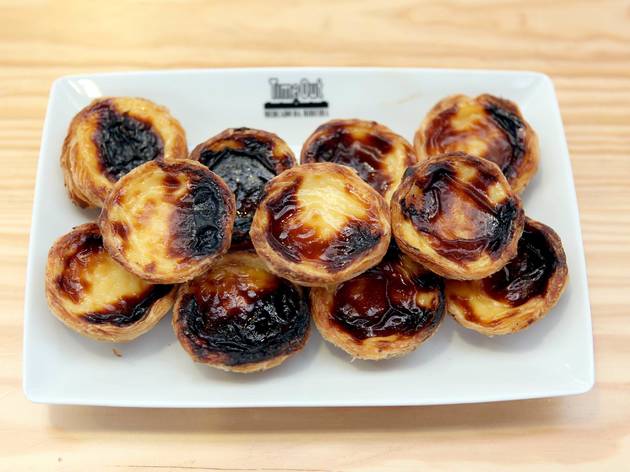 In the old days (okay, not that old, maybe 20 years ago), one could eat their way around Lisbon having daily, simple meals at the restaurant the way they would at a canteen. One of the good canteens, of course. That was before going to the restaurant became a comprehensive experience and people started expecting fireworks alongside their food. There used to be one restaurant to have fish heads, another for eggs'n'brains, another that cooked kidneys to perfection and the best ossobuco of your life. Most of these dishes have now become hard to find in this city, but there still exist some authentic dining halls where prices are cheap enough for a daily lunch, and the food is delicious enough to feed your spirits through the week. Lisbon's iconic foods should always be called by their Portuguese names: from breakfast to mid-morning or mid-afternoon "salgadinho", to "bica com pastel de nata" (spoiler: it's on this list), to everyday lunches and celebratory dinners. So if you want to eat like a local here, it's time to start learning some Portuguese.
Eat like a local in Lisbon
More food in Lisbon
Alfama and the eastern part of Lisbon have a great range of restaurants to satisfy any culinary craving. If you want to try a traditional Portuguese restaurant, try A Casa do Bacalhau. If you're more in the mood for authentic Italian, there's Casanova, and if you are a meat lover, try Rui do Barrote. Read on for our recommendations for the best restaurants in Alfama and the eastern part of Lisbon. Do you agree with the choices? Use the comments box below and let us know your suggestions.
The heart of the city. A fancy area, once a gathering point for Lisbon's major intellectuals and still the hub of its most elegant restaurants, its main theatres and its most luxurious cafés. Next to some significant addresses, such as the world's oldest bookstore, you will find upmarket stores, all of them with a cool look. It's an an imperative stopping place if you are in Lisbon or are planning to come here, so save this location on your GPS. Thinking ahead, we've selected for you the best restaurants in Chiado. Recommended: the best hotels in Chiado
Here you can find the most alternative shops, the most colorful nights and the trendiest restaurants. There are plenty of options in terms of cuisine and they won't let you down. Oriental, Italian, Peruvian… Please have a seat in the best restaurants in Príncipe Real. Recommended: the best restaurants in Chiado