The best restaurants in Alfama and Eastern Lisbon
Are you looking for places to eat in Lisbon? We've selected for you the best restaurants in Alfama and Eastern Lisbon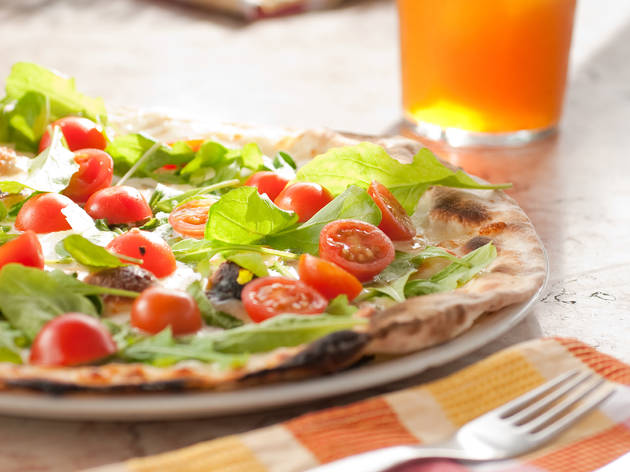 Alfama and the eastern part of Lisbon have a great range of restaurants to satisfy any culinary craving. If you want to try a traditional Portuguese restaurant, try A Casa do Bacalhau. If you're more in the mood for authentic Italian, there's Casanova, and if you are a meat lover, try Rui do Barrote. Read on for our recommendations for the best restaurants in Alfama and the eastern part of Lisbon. Do you agree with the choices? Use the comments box below and let us know your suggestions.
The best restaurants in Alfama and Eastern Lisbon
The years roll by, and so do the chefs, but Bica do Sapato remains one of the city's top restaurants, thanks to its groovy ambience, its service and the quality of its food. The kitchen is currently overseen by Manuel Bóia. Portuguese cuisine continues to predominate, with some variations in terms of ingredients and presentation.
It looks like a restaurant, but is more of a culinary laboratory, where Hugo Brito, an unlikely chef (he studied graphic arts) carries out gastronomic experiments.We could recommend the duck stew with dumplings and traditional sauce, but you will most likely not find it on offer, as the menu is always changing.
If you are happy to risk a bacalhau overdose, head for Xabregas for a slap-up meal at 'The House of Codfish'. Here it is prepared inmyriad ways, including à Gomes de Sá (with onions, potatoes and olives), à Zé do Pipo (au gratin with potatoes) and à Brás (with egg and fried potato).
Although the scene is improving, there are still not that many good pizza places in Lisbon. Esperança da Sé, an offshoot of a similarly named restaurant in the Bairro Alto, is among the select few. It is simple but pleasant, especially in summer,when they set tables outside on the pavement. Another bonus is the green olives included in the couvert. They make for a fine introduction to the house specialities: thin-crust pizzas and risottos.
Sichuan province is home to some of China's most amazing flavours. Since the summer of last year they have been available in Lisbon, at a riverside restaurant with some romantic little niches. Try the spicy baked sea bass with peanut, a mao cai (hot pot) or the house chicken, which is deliciously fiery.
Meat lovers will find the country's best Brazilian-style picanha here. It is good meat, well grilled and cut in thick slices. In case it runs low, there is also an excellent tender maminha, cooked and presented with similar care.
A restaurant that only serves dishes featuring mushrooms is certainly original – not to say risky. But in this case the idea dreamed up by Luigi, the Italian chef, has come off well. The venue is also one of the city's best, ideal for lunch after a stroll around the Feira da Ladra flea market (Tuesdays and Saturdays only).