Heads up! We're working hard to be accurate – but these are unusual times, so please always check before heading out.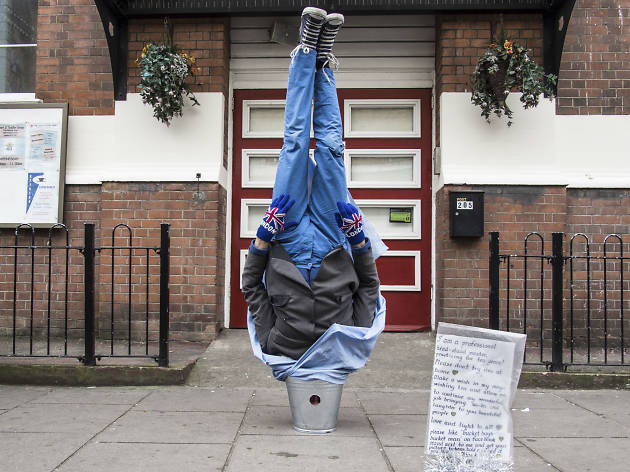 This street photographer documents the weird side of London life
Babycakes Romero has been snapping bizarre occurrences around the city since 2012
Babycakes Romero never leaves the house without his camera. Since July 2012, the born-and-bred Londoner has documented the city's street life in his MYLDN online photo series, racking up more than 1,000 pictures of the city's odd characters, bizarre juxtapositions, random happenings and poignant inequalities.
Now he's published a crowdfunded photobook of the series's highlights so far. We asked him to pick a handful of his favourite shots, with a focus on the weird sights he's immortalised on his journeys through the mad metropolis.
All photographs: Babycakes Romero
'MYLDN: A Street View of London Life' by Babycakes Romero is published by Carpet Bombing Culture.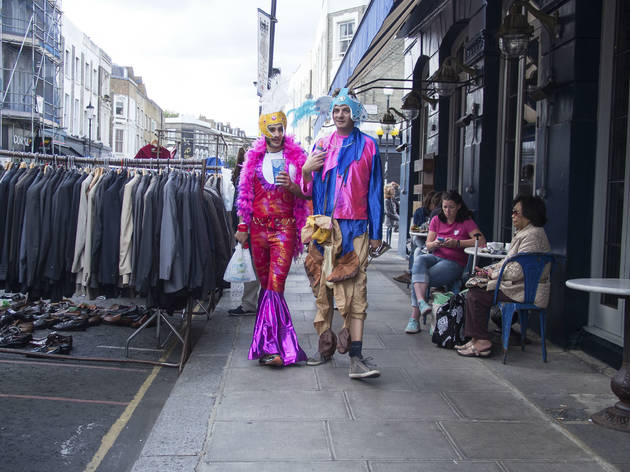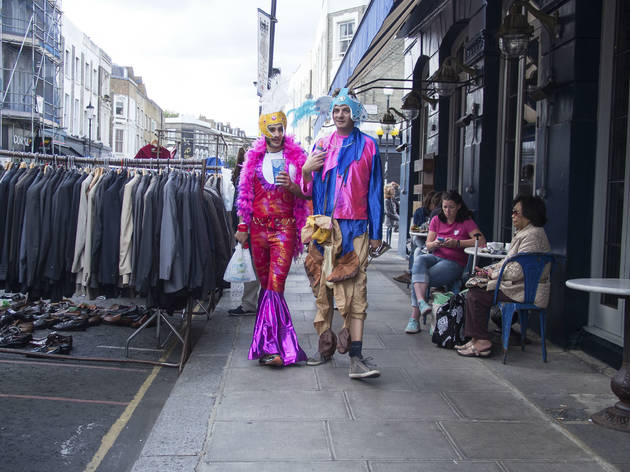 'These Italian tourists were all kitted out for the Notting Hill Carnival, but they had unfortunately arrived one entire day early. I love the way they are brazening it out.'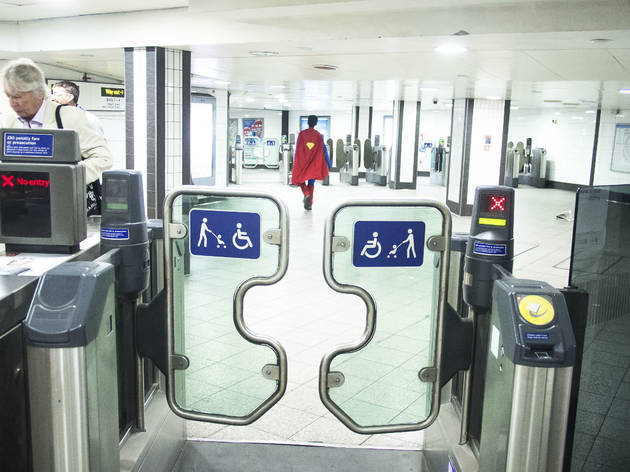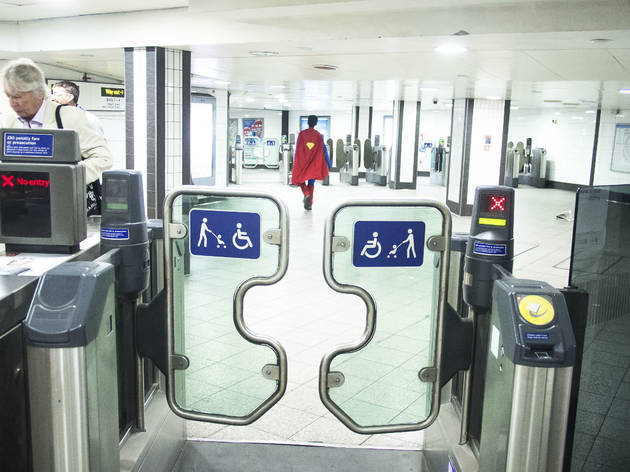 'Superman off to work on his daily commute: fantasy colliding with reality. I love London because it provides an endless supply of random moments every single day.'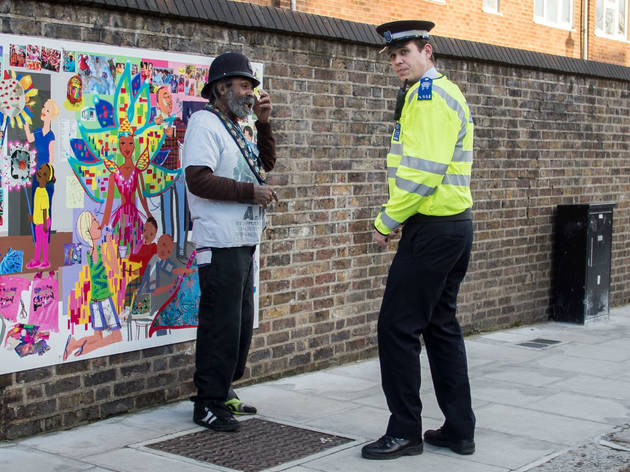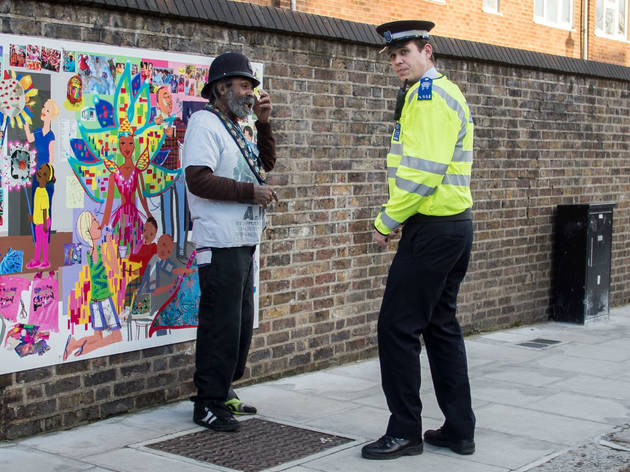 'Real cop vs. fake cop: and it looks like the fake cop is winning. The real one caught me in the act of capture and looked beyond embarrassed to be seen in such a ridiculous scenario. There was nothing he could do about it.'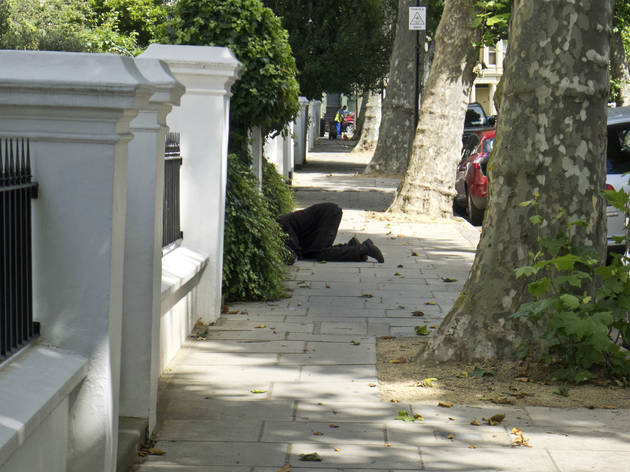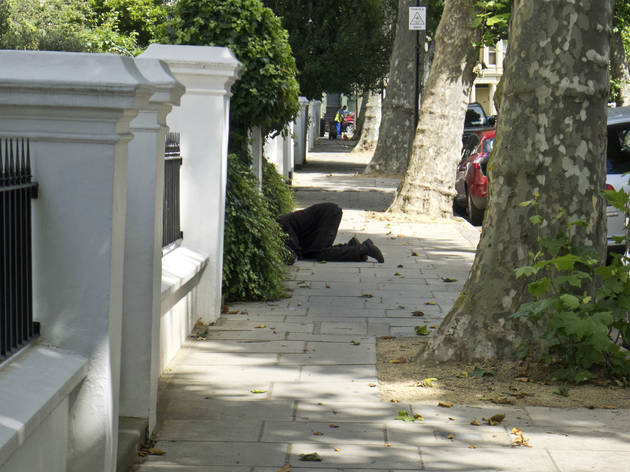 'I have no idea what this guy is doing. Is he gardening? Praying? Or is his head stuck in the railing? For me, not knowing is better. You should never let a hard fact get in the way of a good story.'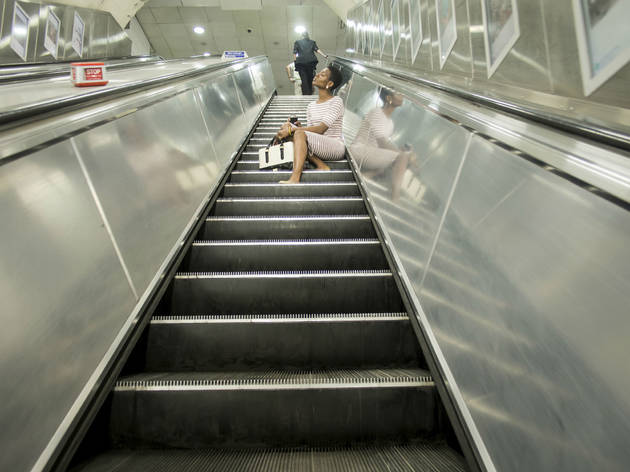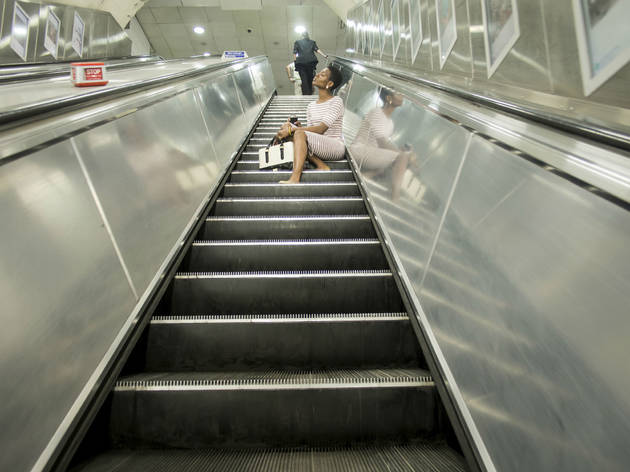 'This woman was sat on the escalator (something I have never seen before or since) with such poise and elegance. I feel very lucky to have caught this fleeting moment, and also feel very lucky that I was able to do it without disturbing her.'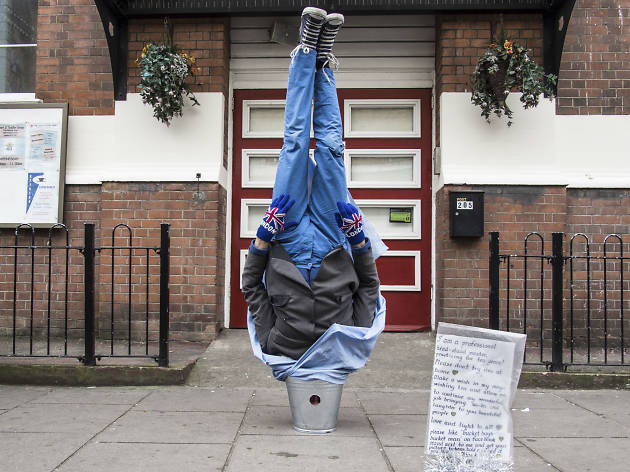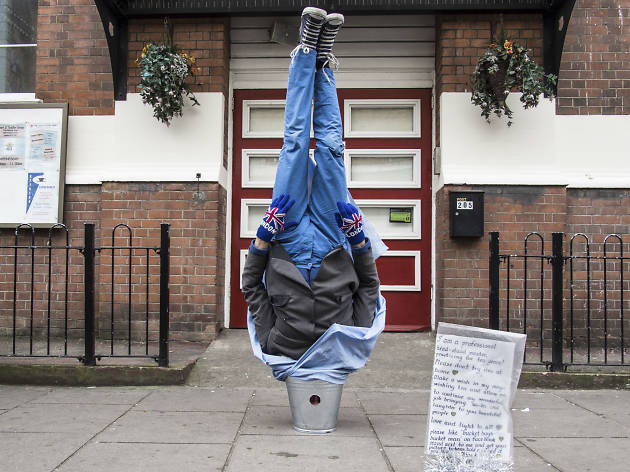 'This is Bucket Man. His sign reads, "Make a wish in my magic wishing tin and allow me to continue my wonderful job bringing smiles and laughter to you beautiful people." What more can you say?'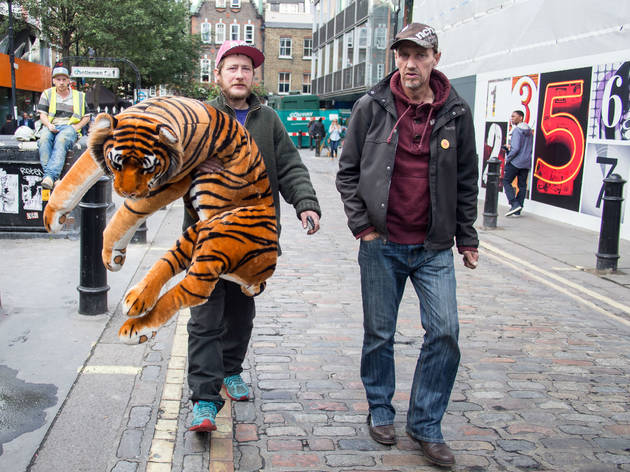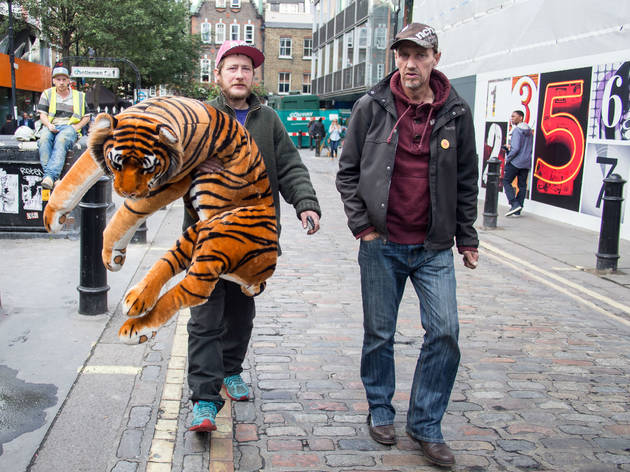 'The plush tiger looks like the victim of kidnapping, rather than a gift. This image conjures up so many storylines for me, but part of my work is to show how much we project onto those we see around us. It's a shred of observation stuck to a giant wedge of imagination.'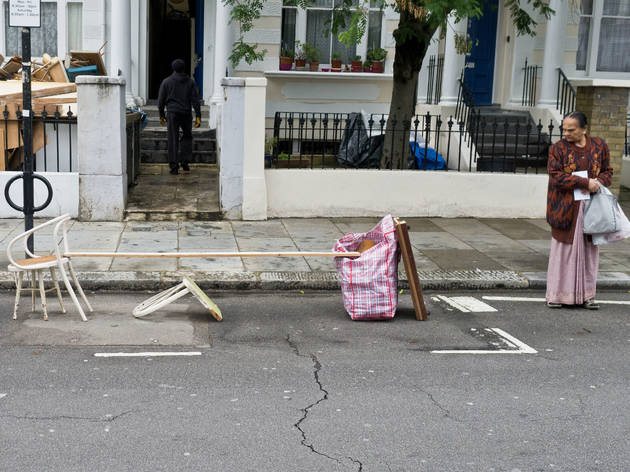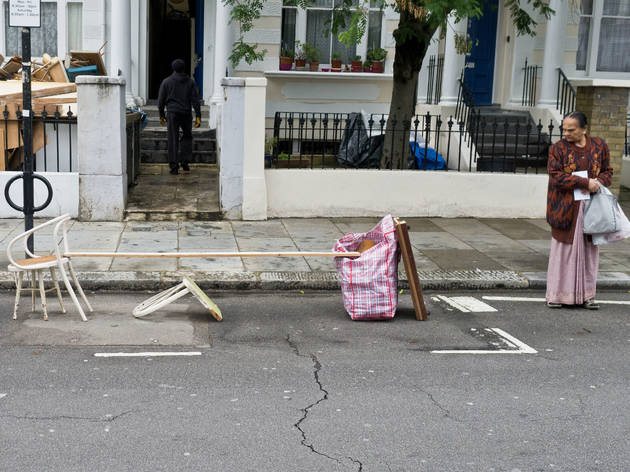 'This was the first-ever photograph I posted on my blog back in 2012 – it's still one of my favourites. I love the look on the woman's face. She saw me taking the picture (I was drawn to the makeshift construction) but she is confused: annoyed, even. Ironically it is her disdainful expression that makes the shot.'
Now check out more amazing London photography
Addicted to Instagram or permanently attached to your SLR? Find the the best exhibitions at the most beautiful galleries in a flash with our guide to the best photography London has to offer.