Five key works in 'Simon Schama's The Face of Britain' at the National Portrait Gallery
We preview the five key pieces from historian Simon Schama's new National Portrait Gallery show
In Simon Schama's words, there is 'no distinction between art and history'. The eminent historian and art historian explores this idea in a new BBC Two series this autumn, 'The Face of Britain' (first episode Wednesday September 30), in which he looks at the last half millennium of this country's history through the prism of portraiture. To accompany it, five free displays, dotted throughout the National Portrait Gallery, take a closer look at the series's themes: Self, Power, Fame, People and Love. There are impressive royal portraits, bravura calling-cards by fashionable painters of their day, along with more intimate, domestic works, as well as those which look at the more troubling implications of capturing a person's identity. Check out these five key works from the show and our London art exhibitions calendar for more inspiration.
'The Face of Britain' in five key themes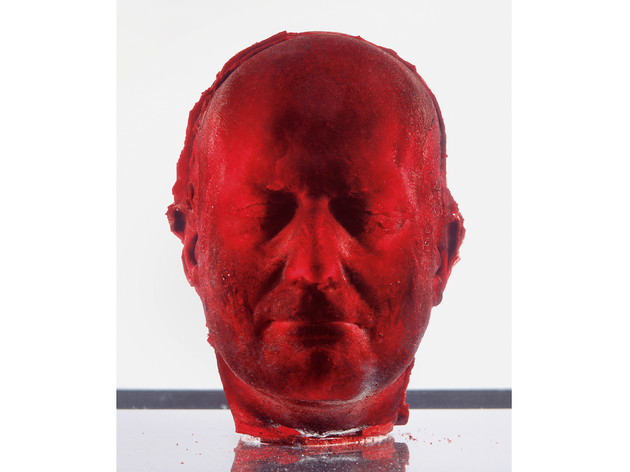 Self
'Self', 2006, by Marc Quinn

A massive frozen lolly of his head made from eight pints of his own blood, Quinn's 'Self' was a headline-grabber when he unveiled it in 1991. Inevitably, the rumours started that Charles Saatchi had accidentally defrosted it (possibly so Nigella could plug a blender in). Quinn has made a new version every five years to explore ageing and how reactions to the work change with time. It's still a troubling meditation on being a physical entity and the vampiric nature of art.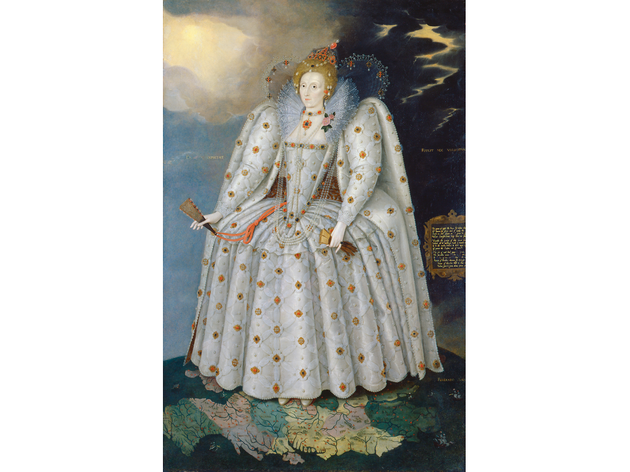 Power
Queen Elizabeth I (the 'Ditchley Portrait'), c1592, by Marcus Gheeraerts the Younger

Good Queen Bess really nailed the powerportrait, taking a leaf out of her dad's book. In Gheeraerts's painting, she appears as an alien super-being, symbolically planted on Oxfordshire (it was commissioned by Oxford aristocrat Sir
Henry Lee), while standing between the forces of darkness and light in the background. An ominous motto on the right, 'She can but does not take revenge', warns the viewer and Sir Henry not to take the Queen's favour for granted.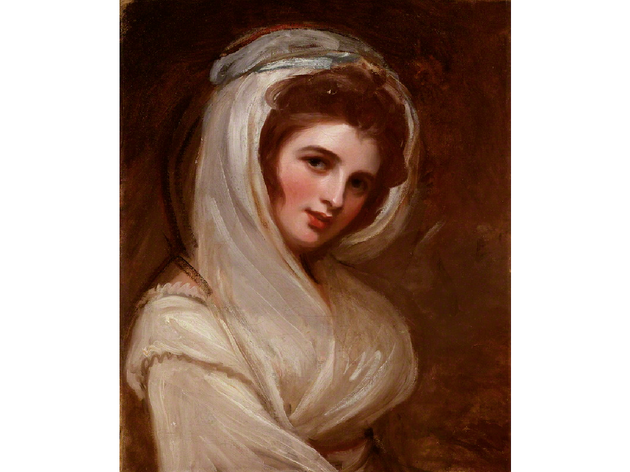 Fame
Emma, Lady Hamilton, 1785, by George Romney

Notorious as Lord Nelson's mistress, Emma Hamilton worked the system of eighteenth-century portraiture. As neoclassical 'muse' to painter George Romney, she made her face her fame, rising from humble origins to become a player in aristocratic society, before catching the eye of Admiral Horatio.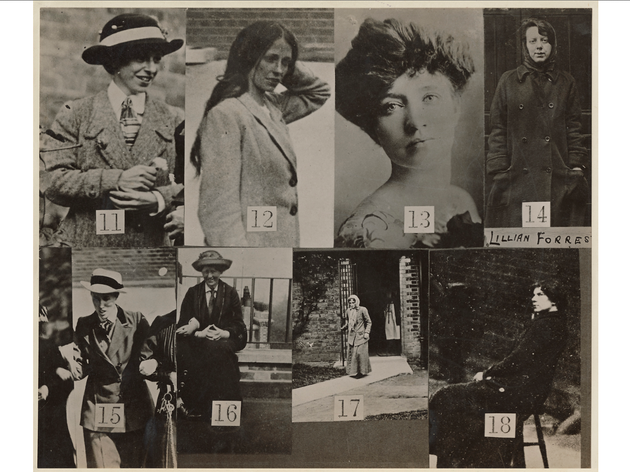 People
'Surveillance Photograph of Militant Suffragettes', 1914, Criminal Record Office
Not everyone likes having their portrait taken, but not everyone has a choice. Topically, given the buzz around the film 'Suffragette', Schama has picked some official photos taken of perceived troublemakers in the movement at the time. Some are prison shots; others were taken secretly for the purposes of surveillance. They demonstrate that making images of people can be politicised and used as a weapon.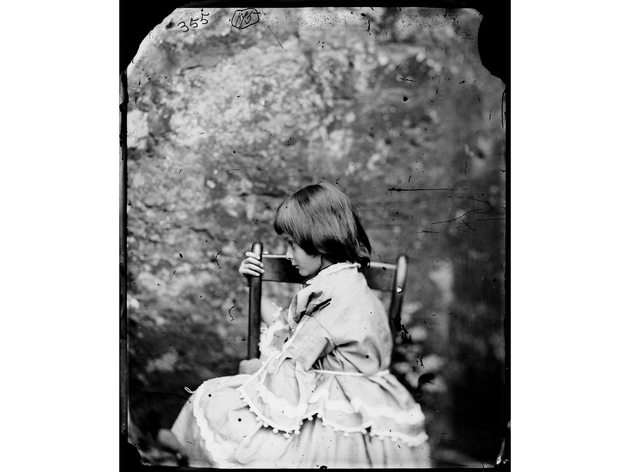 Love
Alice Liddell, 1860, by Charles Lutwidge Dodgson (Lewis Carroll)

It's pretty bold of Schama to include several portraits by Lewis Carroll of Alice Liddell, the inspiration for 'Alice's Adventures in Wonderland'. Carroll was a keen amateur photographer, and his 'love' for the pre-pubescent Liddell has been the subject of much debate in recent years. But photos of children, even naked, were common in the Victorian era. Schama reminds us that a portrait is conditioned as much by the attitudes of the era in which it is viewed as that which produced it.
Sponsored listing
London Print Studio
A print and graphic design studio and gallery in west London that hosts workshops – from lithography to inkjet printing – and exhibitions.