Veronese: Magnificence in Renaissance Venice at the National Gallery
In the sixteenth century, Paolo Veronese was the go-to guy for lavish Biblical and mythological paintings. As a retrospective opens at the National Gallery, we find out why we should go to him again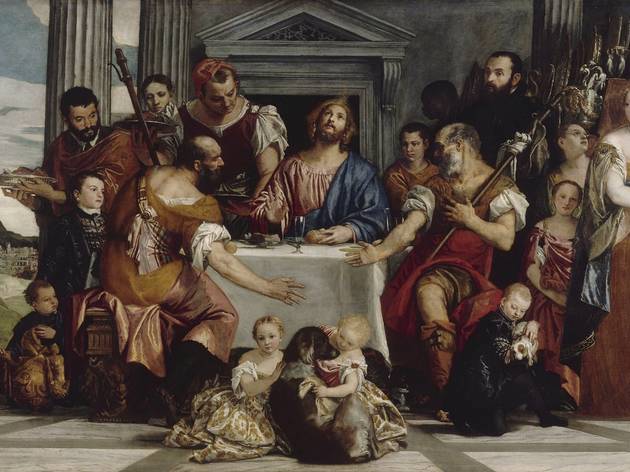 1/8
'The Supper at Emmaus', about 1555
© RMN (Musée du Louvre)/Gérard Blot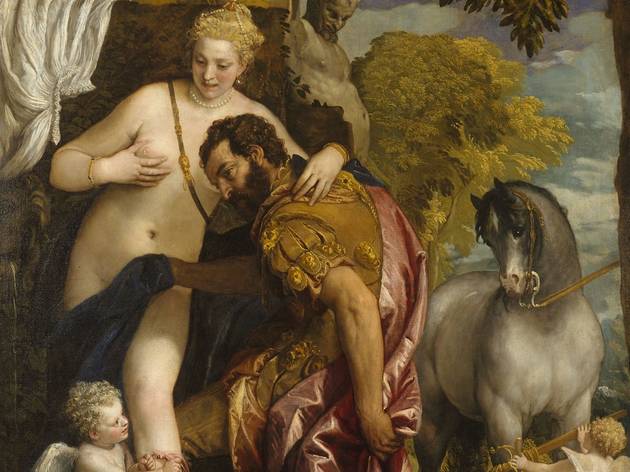 2/8
'Mars and Venus United by Love', about 1570-5
© The Metropolitan Museum of Art/Art Resource/Scala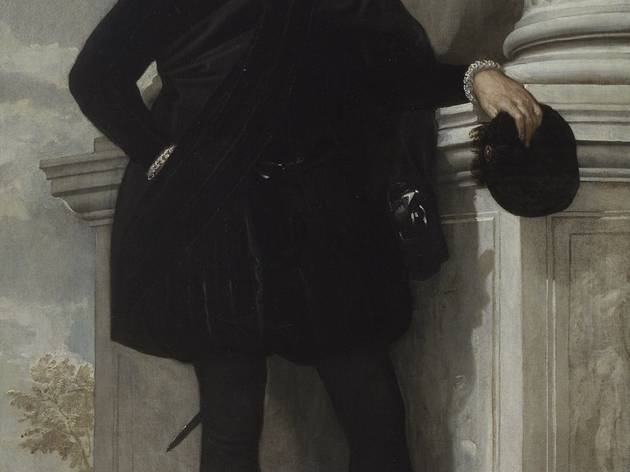 3/8
'Portrait of a Gentleman', about 1560-5
© The J. Paul Getty Museum, Los Angeles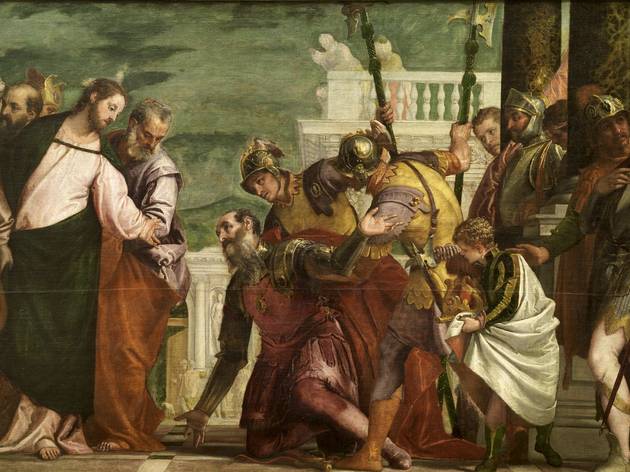 4/8
'Christ and the Centurion', about 1570
© Madrid, Museo Nacional del Prado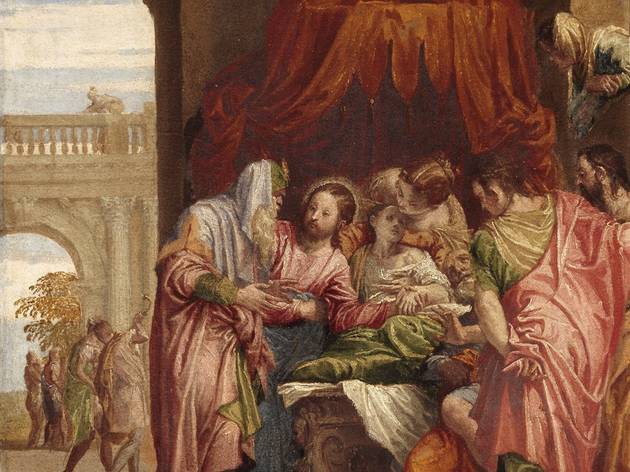 5/8
'The Raising of the Daughter of Jairus', about 1546
© RMN-Grand Palais (Musée du Louvre) / Jean-Gilles Berizzi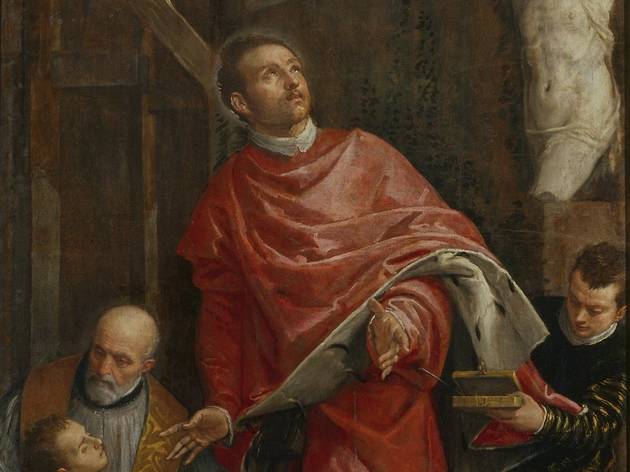 6/8
'The Conversion of Saint Pantalon', 1587
Diocesi Patriarcato di Venezia, Chiesa di San Pantalon. © Photo Scala, Florence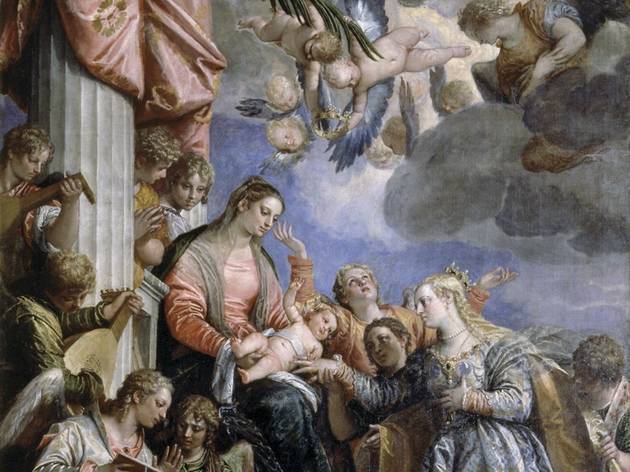 7/8
'The Mystic Marriage of Saint Catherine', about 1565-70
© Courtesy of the Ministero dei Beni e delle attività culturali e del turismo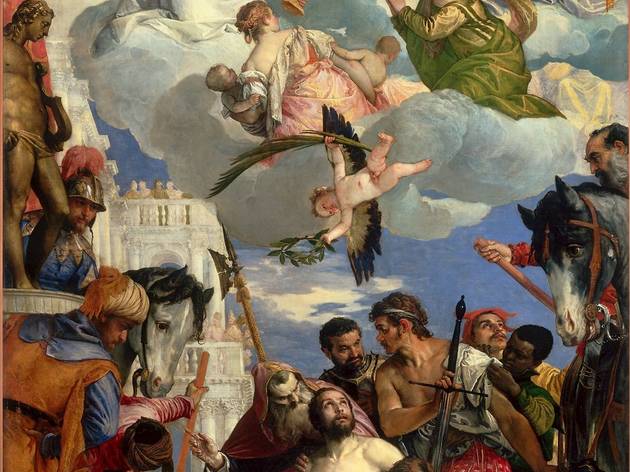 8/8
'Martyrdom of Saint George', about 1565
Chiesa di San Giorgio in Braida, Verona. © Photo Scala, Florence
We're not exactly starved of paintings by Paolo Veronese (1528-1588). The National Gallery owns ten. You can't miss them. They're as big as billboards. Yet, you may have passed these widescreen depictions of Biblical and mythological scenes - paintings like the epic 'The Family of Darius before Alexander' (1565-'67) - on the way to the National's more celebrated treasures without pausing to stop. Because, despite his brilliance, Veronese's star shines a little less brightly than his Venetian contemporaries, Tintoretto and Titian, and certainly without the intensity of painters who arrived on the scene immediately after him, such as Caravaggio.
Xavier Salomon, curator of the first ever Veronese retrospective in the UK, has a theory as to why. And, weirdly, it's partly down to the work's unfettered flamboyance. 'We've used the word "magnificence" in the exhibition title,' Salomon explains. 'You have these over-the-top scenes - architecture, fabrics, ways of dressing and so on - but they're pretty alien to us today. That's why I think Veronese has fallen out of favour. We respond more easily to someone like Caravaggio, who is much more about simplicity and iconic images.'
It could also be due to the fact that, unlike Caravaggio, whose lowlife dalliances are part of his legend, Veronese was a wholesome lad from Verona, distinguishable only by his genius. 'Frankly, he had a boring life,' says Salomon. 'He was born, he studied as a painter, he got married, he had a happy family, he kept painting, he died. Full stop.'
The one note of intrigue in Veronese's vanilla existence came after he completed a whopping version of the Last Supper for the refectory of a Venetian convent. Featuring cavorting jesters, soldiers supping on the sly (and dressed like Germans), cats, dogs and parrots, the 12m-long painting aroused the suspicions of the Catholic church, which hauled Veronese before the Inquisition to explain himself. Veronese stood his ground, refusing to alter his work but, resourcefully, changed its title from 'The Last Supper' to the less contentious 'The Feast in the House of Levi' (1573).
According to Salomon, Veronese was simply painting for his main market. 'Venice at that time was the most cosmopolitan city in the world. It was incredibly wealthy but also famous for its parties, its courtesans. It's all there in the paintings.'
The National's show adds a further 40 works to its tally, many of which, like 'The Adoration of the Kings' (c1573-1574) from the church of Santa Corona in Vicenza, are seldom loaned. In the magnificent, daylit rooms of the National Gallery, they'll sparkle as opulently as they did when they were created almost half a millennium ago. 'I can see that they're not to everybody's taste,' says Salomon. 'But I think everyone can appreciate how extraordinary they are. There's room for splendour and magnificence in all our lives.'
Show stoppers: curator Xavier Salomon's pick of paintings in the show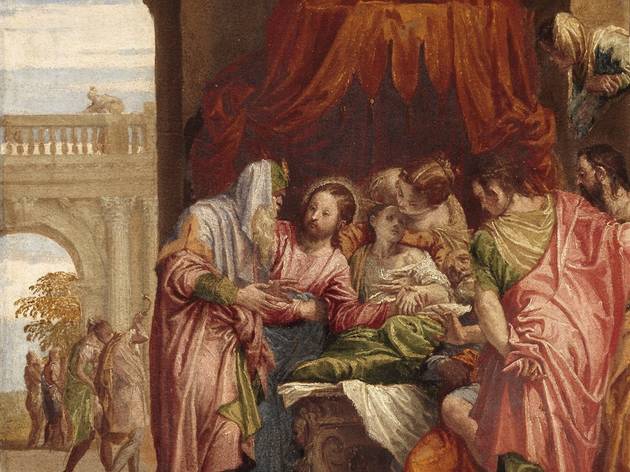 'The Raising of the Daughter of Jairus', 1546
'It's fascinating to see works like this one, which was made when Veronese was still a teenager. As much as we hate using the word "genius", that's exactly what he is. Even if you don't know the Bible stories, you can still appreciate them as great paintings.'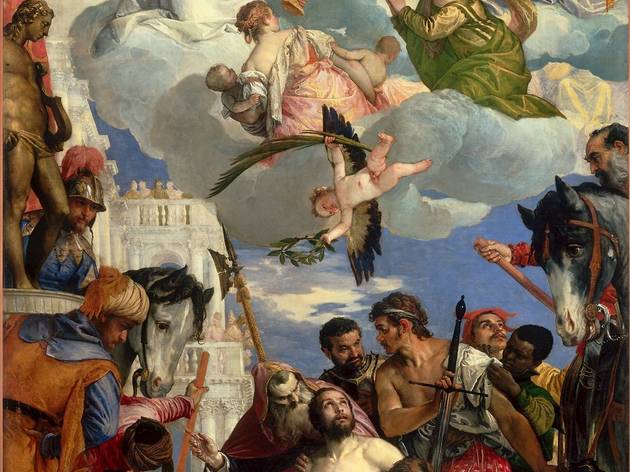 'The Martyrdom of St George', 1565
'This altarpiece was painted for a church in Verona and has never left, except for when Napoleon seized it and took it to Paris in 1797. To me, it's the best picture in the show and one of the best pictures of the sixteenth century. Composition, colour, drama… it has it all.'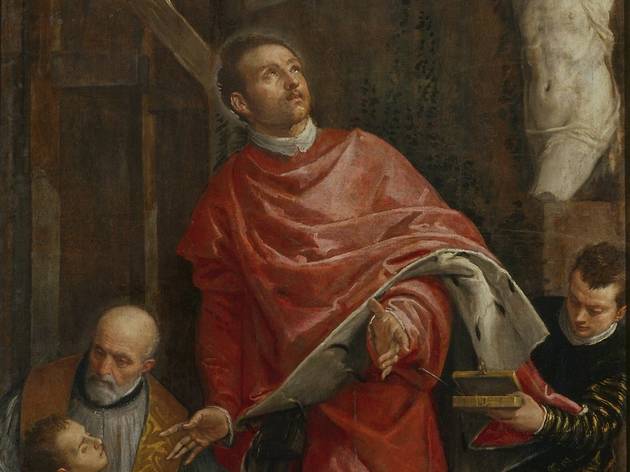 'The Conversion of St Pantalon', 1587
'Veronese is very consistent. He's someone who in art, as in life, finds a very good recipe and sticks to it all the way through. However, the light becomes much more dramatic in his late works. He's doing what Caravaggio started to do 20 or 30 years later.'
Top art features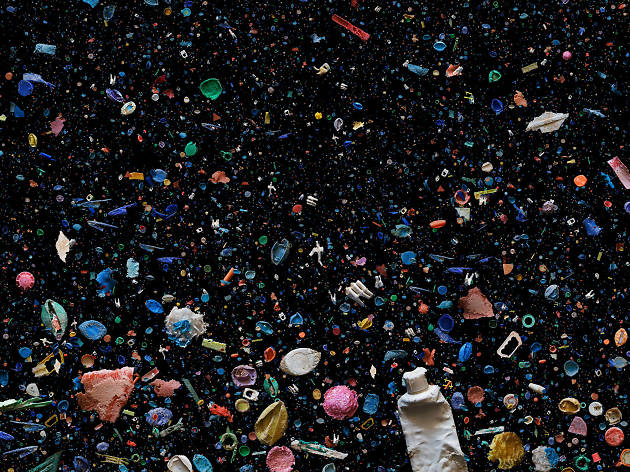 Photography in London
Addicted to Instagram or permanently attached to your SLR? Even if your camera roll is totally empty, you'll find a way to appreciate London photography; we have the widest variety of styles in some of the best exhibitions at the most beautiful galleries. Find them in a flash with our guide to photography in London.