Heads up! We're working hard to be accurate – but these are unusual times, so please always check before heading out.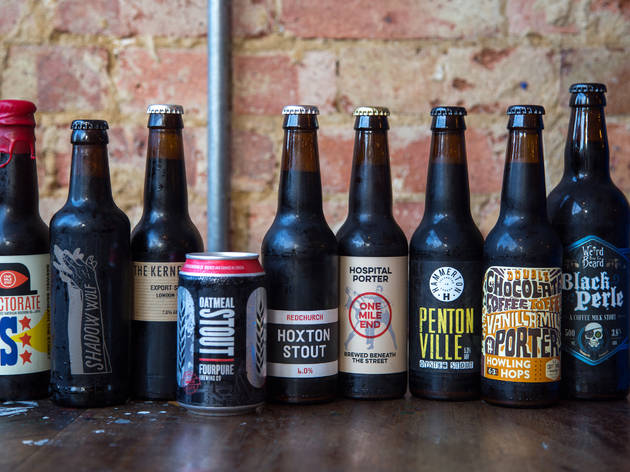 London's best stouts
London's craft beer scene isn't all about violently hoppy IPAs and face-scrunching sours – here's our guide to the city's very best winter-ready dark beers
Put down that pale ale and let go of the lager – summer is over, which means it's time to seek comfort in smooth, roasty, rich brews big on chocolate, coffee and – naturally – booze.
That's right, it's time to get stuck into some stout (and porter, which, though the debate rages among beer nerds, is commonly considered to be basically the same thing). London's hard water is perfect for brewing black beers, and the city's new wave of craft breweries are taking full advantage, lobbing all manner of outlandish ingredients into the mix to elevate your wintery pints to majestic levels.
Here are eight London-brewed dark beers we rank among the very best.
Many thanks to The Beer Shop in Nunhead for hosting the taste test.
RECOMMENDED: London's best craft beer bars
The best London-brewed stouts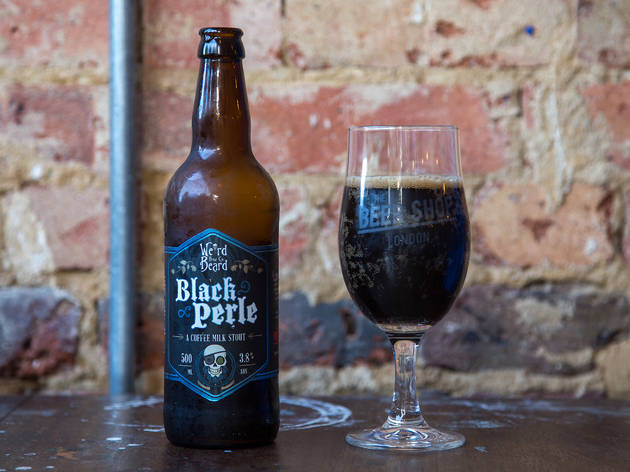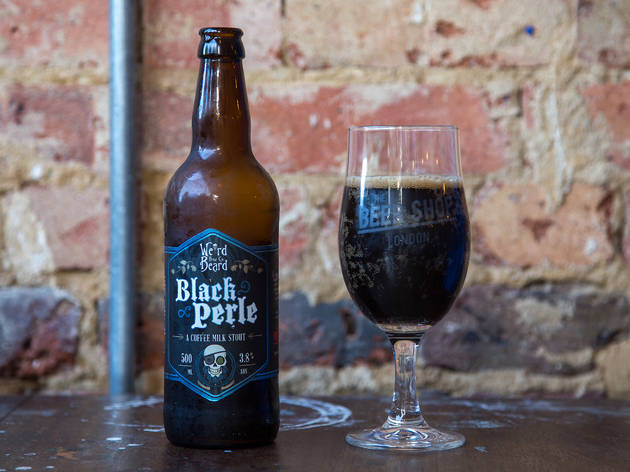 Weird Beard Brew Co. – Black Perle, 3.8% ABV
If it wasn't likely to result in an intervention, we'd happily drink this sweet, light-bodied stout for breakfast. The coffee aroma (achieved by blending the beer with real coffee from Stafford roaster Has Bean) is so potent it can be detected from across the room, while the addition of lactose (the sugar that occurs naturally in milk) gives this stout a silky smoothness that'd make it a fine tablemate to a big pile of buttery toast. Don't, though.

Try it at... Weird Beard doesn't have a taproom, but its beers appear regularly at bigger craft beer pubs and bottle shops. Any of the Craft Beer Co. pubs and Hop Burns & Black in East Dulwich are safe bets.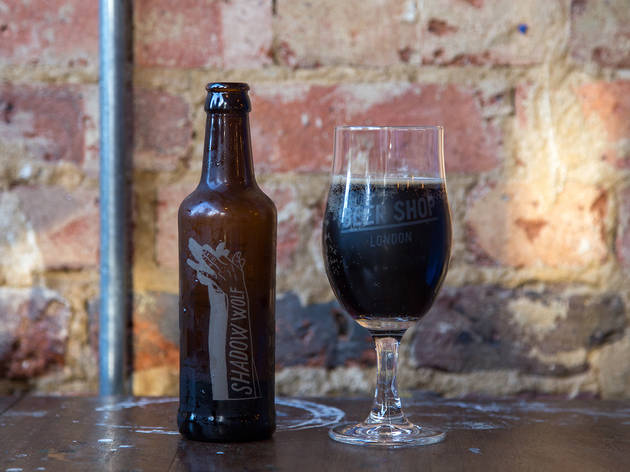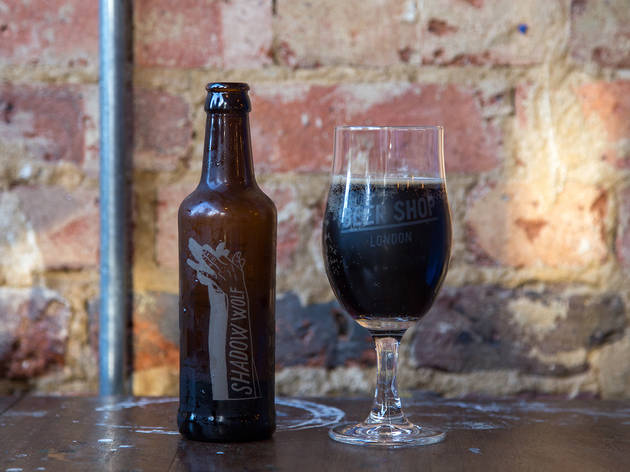 Long Arm Brewing Co. – Shadow Wolf, 5% ABV
Though the aroma is subtle, it only takes the slightest of sips to work out what this black-as-tar stout is all about: smoke. Malted barley and hops provide a simple backdrop for savoury overtones of charred wood and burning meat, while a dash of wheat adds body and sustains a pale head of lip-tickling froth. A fine choice for bonfire night.

Try it at... Head to the source – it's brewed on site at the Ealing Park Tavern.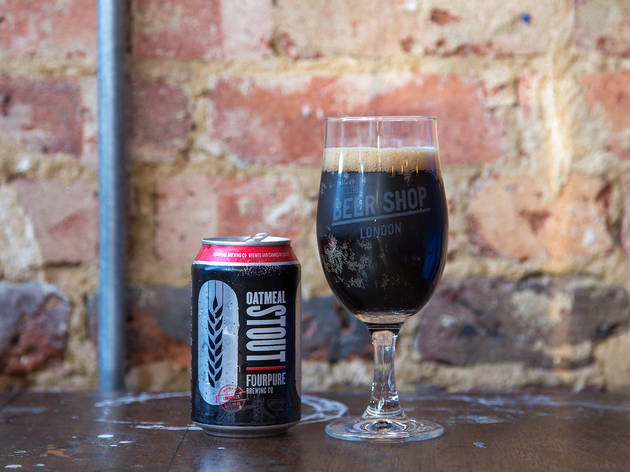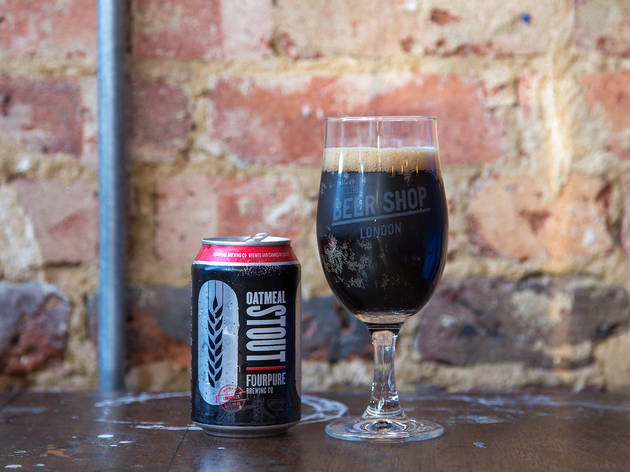 Fourpure Brewing Co. – Oatmeal Stout, 5.1% ABV
The flagship stout from rapidly growing Bermondsey brewer Fourpure doesn't overwhelm with roasty malts or bitter hops. No sir, it's all about the body here, with a multigrain base of barley, wheat and oats resulting in a beer that glides across the palate and goes down exceptionally smoothly. You'll be ordering another before you know it.

Try it at... Fourpure's taproom, which opens 4pm–8pm Fridays and 11am–8pm Saturdays.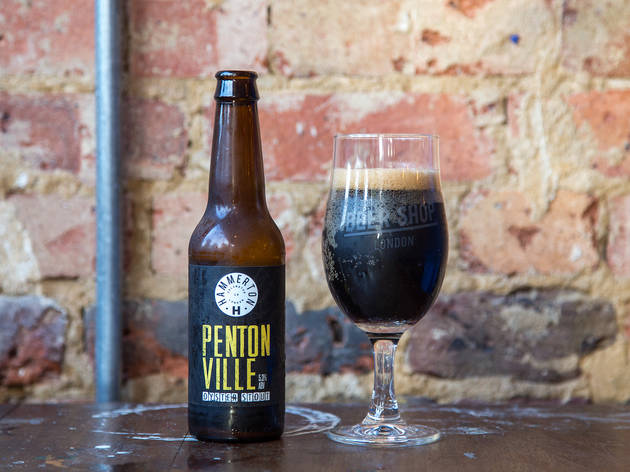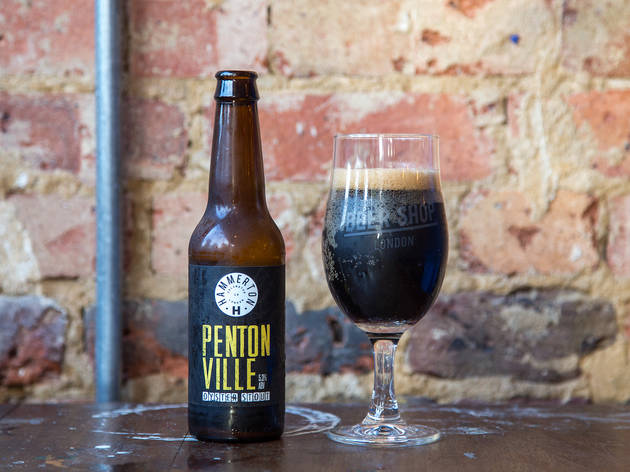 Hammerton Brewery – Pentonville Oyster Stout, 5.3% ABV
Back in 1938, Hammerton was, so its bottles claim, the first brewery to brew with live oysters. But don't panic – the influence of shellfish is minimal in this signature stout, which is smooth and lightly sweet with a pleasantly lingering finish. Seafood freaks may be disappointed, then, but everyone else will dig this flavoursome brew.

Try it at... The Taproom on Upper Street and The Swan in Holborn are good bets. Failing that, Hammerton's taproom opens the last weekend of every month.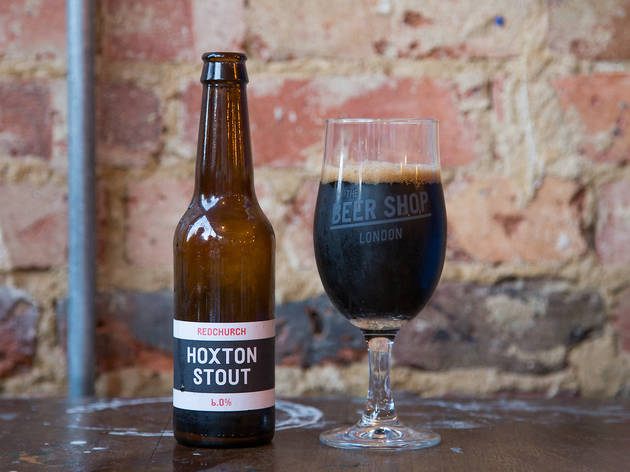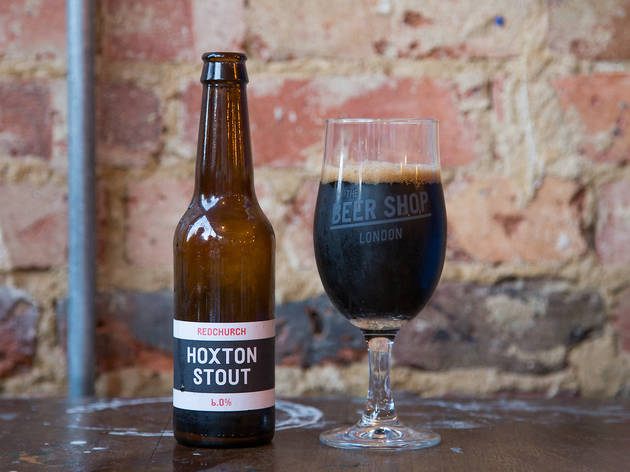 Redchurch Brewery – Hoxton Stout, 6% ABV
While some stouts of this strength can be cloyingly sweet, Bethnal Green's Redchurch Brewery keeps it dry, bitter and refreshingly hoppy. This has the background roastiness of coffee and chocolate, but the overriding flavour is of fruity hops, making this a good choice for IPA nuts flirting with the dark side.

Try it at... Redchurch's taproom, which, unlike many, operates proper opening hours: Thursday 6pm–12.30am, Friday 6pm-12.30am, Saturday midday–12.30am.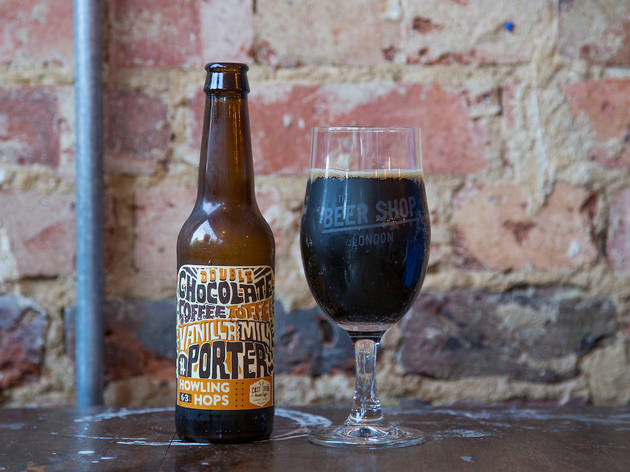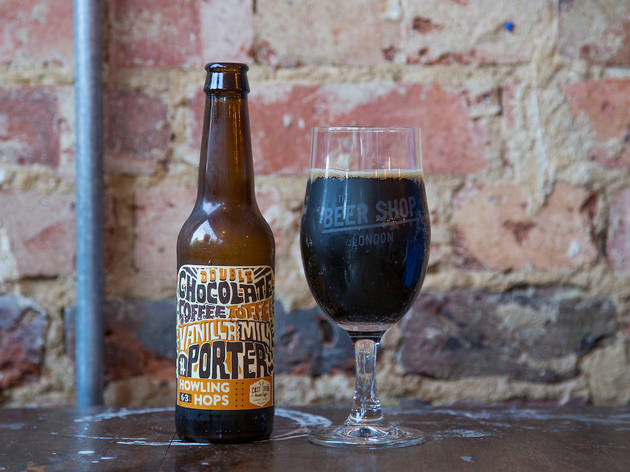 Howling Hops – Double Chocolate Coffee Toffee Vanilla Milk Porter, 6.3% ABV
Okay, so it sounds like something you'd order in Starbucks, but don't judge a beer by its bottle. Most prominent of the non-traditional additions is the coffee (from Sussex roaster Cast Iron), the bitterness of which is balanced out by the gentle sweetness of lactose and caramelly notes of roasted barley. A rich, complex brew that's thankfully nowhere near as sickly as it might have been.

Try it at... at the Howling Hops 'tank bar' in Hackney Wick.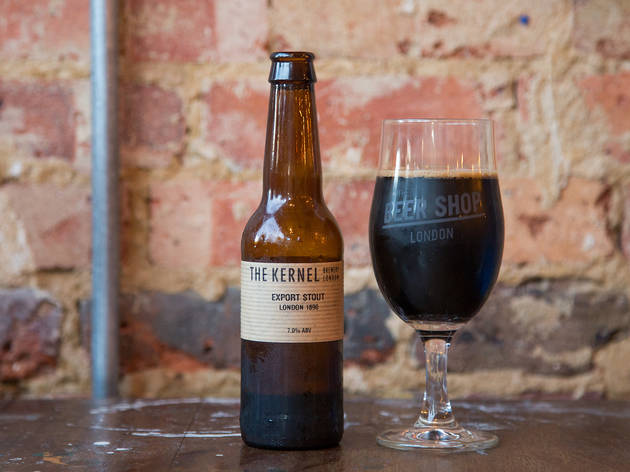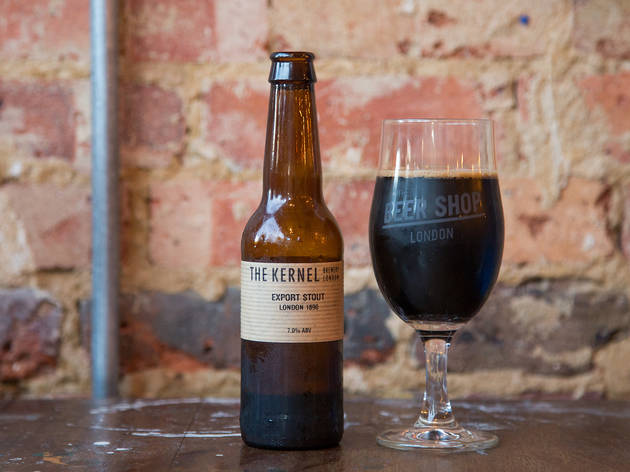 The Kernel – Export Stout, 7% ABV
Bermondsey brewer The Kernel only rarely brews the same beer twice, but this high-strength stout is a mainstay of its small core range. The strength varies by batch, but it's always a powerful, warming beer packed with deep, dark flavours of chocolate, stone fruit and a hint of liquorice. Best enjoyed on a full stomach, unless you fancy waking up in a skip.

Try it at... the Bermondsey taproom stopped serving some time ago, but it still opens as a bottle shop every Saturday 9am–2pm.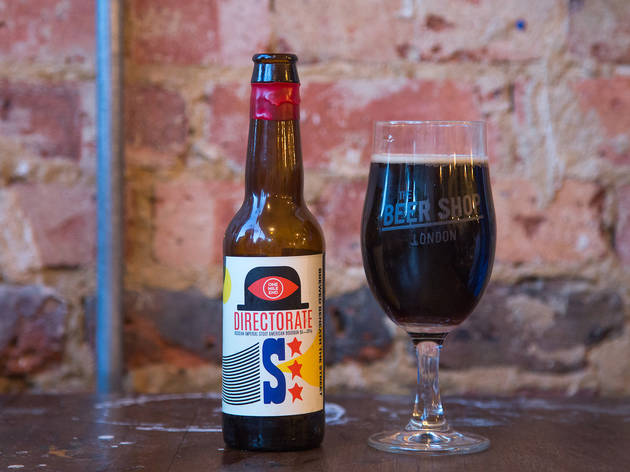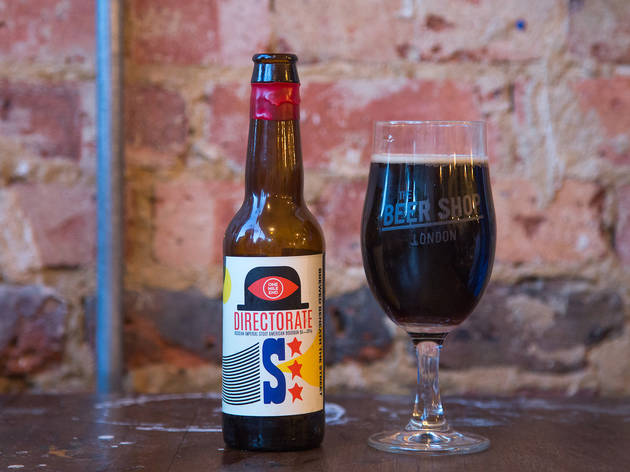 One Mile End Brewery – Directorate, 10% ABV
This silky smooth, giddily strong stout packs in more dimensions than a Mayfair penthouse. The initial whack is of raisins, cherries and – naturally – alcohol. Further sips bring out oak and bourbon (from barrel-ageing), along with the realisation that you're probably not going to be firing on all cylinders at that 9am meeting.

Try it at... The White Hart in Whitechapel. One Mile End began life in the pub's basement, and though they've since moved out, their brews still dominate the taps.
There's plenty more where that came from...
The watering holes with the best selection of craft beers from breweries both near and far