Heads up! We're working hard to be accurate – but these are unusual times, so please always check before heading out.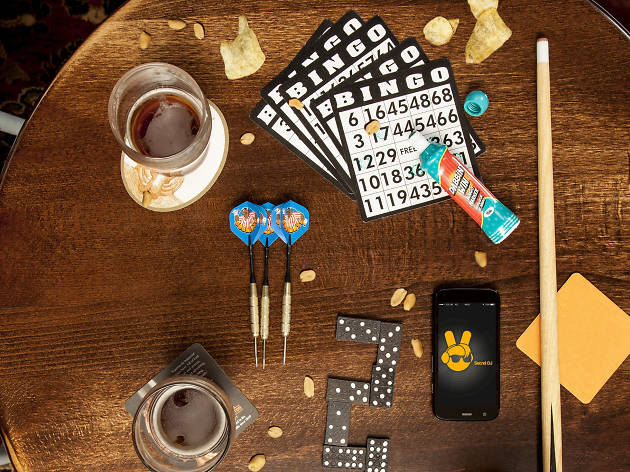 The best London pubs with games
From video games to board games, bowling to bar billiards, these London pubs are raising the entertainment stakes
Whether you want to practise your ping pong, get your Scrabble on, or take on your pals at pool, the most natural place to do it is down the pub. Get competitive in these London bars and pubs where fun and games are always on the agenda. Know any other pubs with games galore? Tell us in the comments box below.
The pub against which all others should be judged – great selection of beers and wines, nice location, cosy atmosphere, top-notch grub – when you're feeling a bit delicate on a Sunday afternoon it's the board games that really set this little gem on the Hackney/Islington borders apart. Aside from your everyday staples (Scrabble, Monopoly, a couple of chess boards, Connect 4, Jenga), such retro classics as Dare, Bedlam and Trivial Pursuit clamour for your attention alongside maybe the only complete set of pub dominoes in the world. If you fancy taking things to the next level competitively, Monday is backgammon night, welcoming beginners and tournament-standard players alike.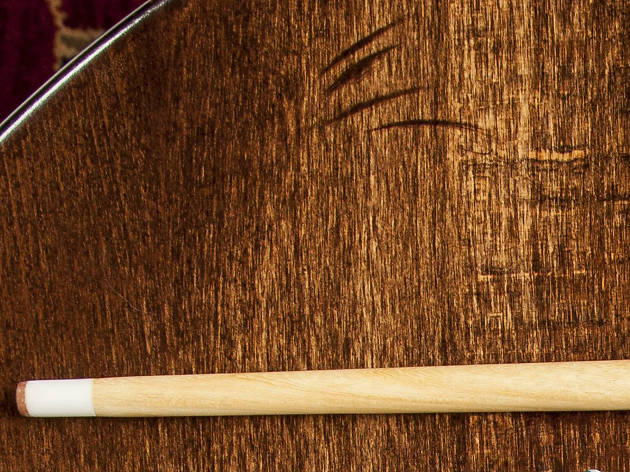 Make a beeline for the plush games room above this boozer halfway along Stoke Newington Church Street, and if there's enough of your mates to really hog the joint you'll get a well-looked-after pool table, foosball, a pinball machine and a pretty groovy jukebox – all to your lovely selves. All that and great food, cheapish drinks and other fun one-off activities (sometimes there are life-drawing classes, and during the World Cup there was a Panini sticker exchange) make for an entertaining hostelry you can cheerfully piss away a rainy afternoon in.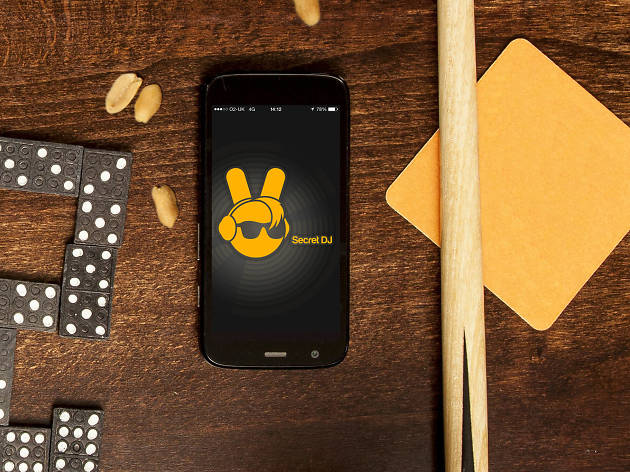 'eSports' are pretty hot right now. Don't believe me? Online war strategy game League of Legends has grown so big that traveling star players can claim similar visa exceptions to traditional sports pros, and the winning five-man team at last years World Championships (which, incidentally, sold out Wembley Arena in a matter of hours) walked away with with $200,000 each. Meltdown is one of the capital's only venues to watch and play eSports, and the affable clientele of geeks and gamers means you're very unlikely to get glassed for looking at someone the wrong way here (unless it's Google Glassed). Brilliantly, you can even bring your own food, and the barman is happy to suggest which of the Cally Road's takeaways is your best bet in the late hours.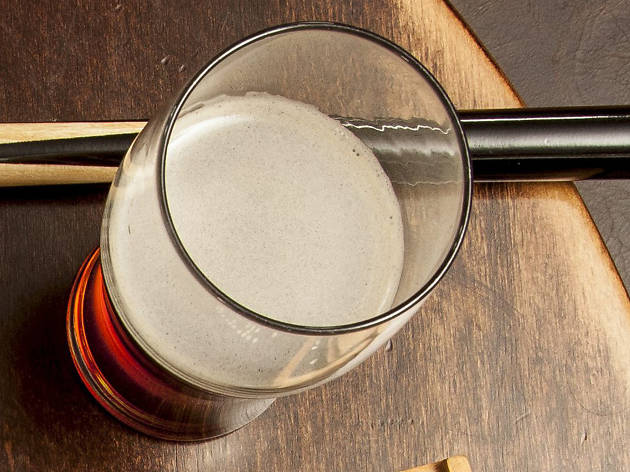 Try your hand this American fratboy classic in the apt setting of Porky's barbecue restaurant (at the Bankside and Camden branches). Bounce your ping pong balls successfully into the keg-party-style red cups at your opponents' end of the table and force them to drink up as forfeit. Before you go, look online for suggestions on how to strategically line up your opponent's cups, especially as they begin to deplete (known as 're-racking' in the trade). Popular options include the fairly self explanatory 'diamond' and 'honeycomb' formations, but also consider the more esoteric 'thumbs down' and 'wizards staff' layouts. We suggest maybe you don't look into the hygiene implications of ping pong balls passing between the floor, some random's unsanitary fingers and your beer. Just saying.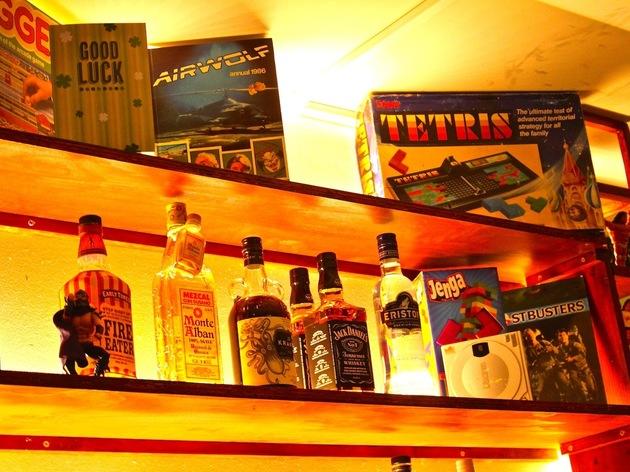 Limber up your button-mashing fingers and firmly grasp your joysticks for misspent-youth classics like Pong, Asteroids and Streetfighter II at this hip Peckham bar. Feast your eyes on a beautifully restored original Tron machine, and while you're at it savour the rolling 16-bit Californian scenery of that colossus of the racing genre, Outrun. Craft beer at the bar is sourced from local breweries such as Meantime and Brick, and excitingly the founders also plan on starting film nights very soon, hinting toward screenings of contemporaneous movies and even 'classic' '80s/'90s wrestling. Yes, gents; it's all your teenage desires made flesh, with the possible exception of Baby Spice at the bar pulling pints.
Venue says Reopen for bookings from July 9th, with table service and very limited capacity. Booking strongly advised!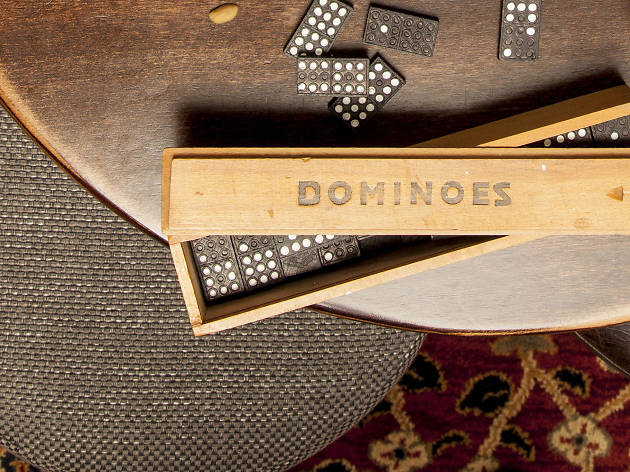 Permit me to blow your mind in just three words: Giant. Hungry. Hippos. Yes, it's a thing. The Lamb pub in Surbiton prides itself on being a centre for outsized gaming, and in the past it has taken such Brobdingnagian marvels as giant Mousetrap, Pop Up Pirates and even Buckaroo to UK festivals including Glastonbury, Green Man and Bestival.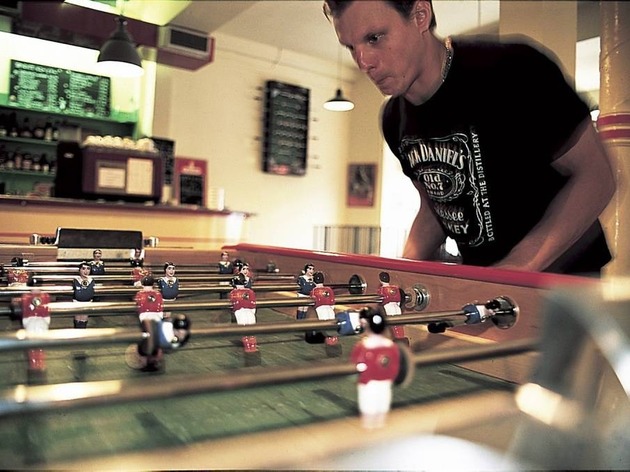 If you love table football (or 'babyfoot' as the French somewhat creepily call it) you won't go far wrong here, or at Kick's Café on Exmouth Market. The groovy decor comprises international flags, cute formica furniture and continental advertising posters, but the real action is on the 11 foosball tables spread over two floors. Decent deals on happy hour booze (4.85 a cocktail or 2.00 a beer from 4pm-7pm every day) ensure a lively atmosphere and things can get pretty raucous in the white heat of competition. For best results turn up during the afternoon to catch happy hour, grab a tasty Vedett or Duvel beer and do your best to avoid the douchey weekend Shoreditch crush.
Richly deserving its reputation as Dalston's premier 'Oh just one more drink then' hangout, Efes does so many things right it actually makes your head hurt. It's free entry, the drinks are reasonable and their main draw, the pool tables, are well maintained and at £1 a game among the very best value around. For a place that's so popular (indeed it boasts a celebrity following – Alexa Chung is known to have racked up here) it's surprisingly easy to get on a table and begin smashing long pots in a lively, flirty atmosphere. There are even have snooker tables (frequently unoccupied) if you're chasing that authentic East End gangland vibe. Be warned though, hip cats; the relentlessly naff chart/R'n'B soundtrack would be cringeworthy had you not had a skinful before you arrived. But of course you did, so that's all right then.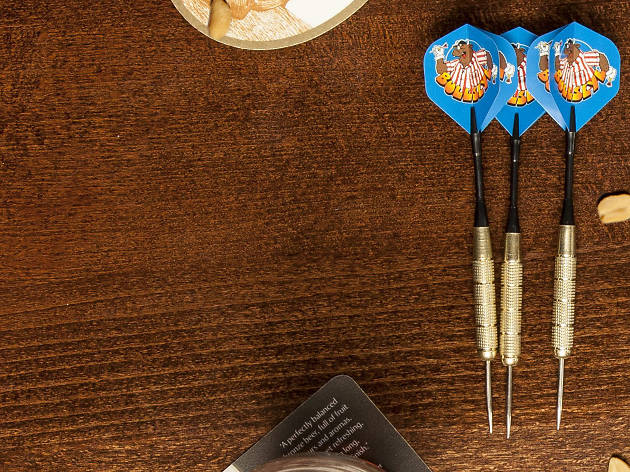 If you arrive at this corner pub on the doorstep of fancy Spitalfields expecting craft beer, soft lighting and artisan grub served on rough-hewn pieces of slate you'll be woefully disappointed. Rock up in the mood for generic lager, '80s decor and darts, and I promise you'll have the time of your life. The somewhat surly regulars are only there to escape from their awful wives, remember, so offer them a bag of crisps and a game of 501 on one of three well-kept dartboards and you'll have a playmate for life. The bar will hire you the 'arrows' for a fiver deposit, so no need to bring your own, and might we suggest looking into 'round the clock' as an expedient set of rules for the enthusiastic amateur.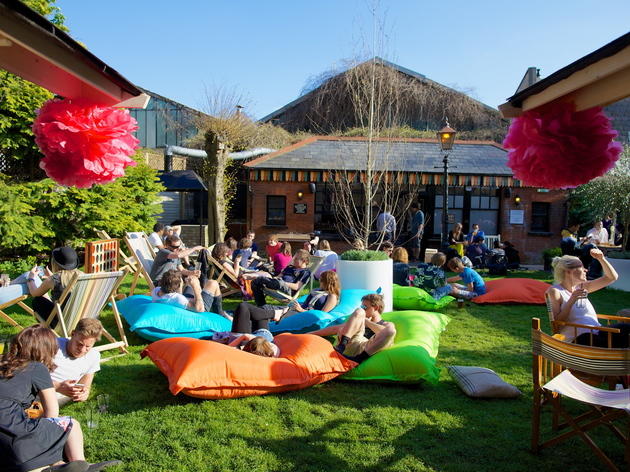 If you're mentally equipped to brave the battalions of yummy-mummies, this comely west London watering hole has plenty to offer patrons on a fine autumn evening, with a sizable beer garden (featuring its own bar!), bean bags and the pieces de resistance – giant Connect Four and giant Jenga. Just be careful you don't knock your stack of heavy wooden blocks over on to the head of a scampering young Izzy or Tarquin; the well-heeled local mothers do have a way of making a scene when you do.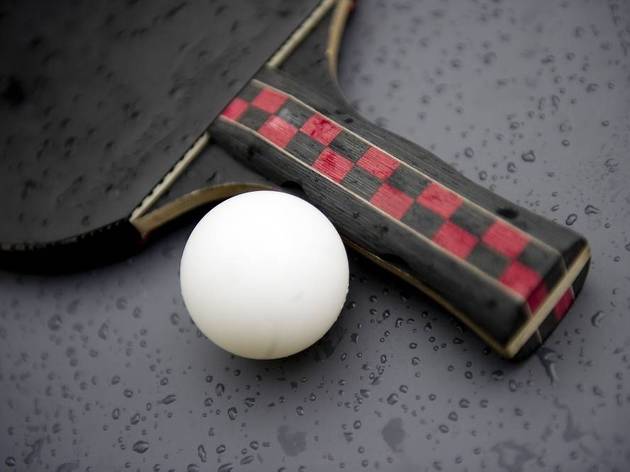 Booking in advance and/or putting on a freshly ironed shirt is advisable if you want to get past the infamously picky door staff at this souped-up subterranean youth club, but it's so worth it once you're inside. Ping pong and pizza are the headliners, with the former fast-paced and bathed in sexy mauve neon and the latter accompanied by a rather special hummus and yoghurt dip. Tucked away in the corner is a 1998 Sega Rally 2 arcade machine, infested with damp-eyed thirtysomethings screeching down memory lane in their choice of badly rendered Ford Escort or Toyota Celica.
Since the late '60s this luxuriously old-fashioned pub has been a hotspot for chess fanatics, and the stately decor and thoughtfully selected guest ales provide just the right donnish ambience for this most dignified of pastimes. If bashing the bishop isn't quite your style and you fancy something a little pacier there is also Scrabble. Or, if your reaction to either of the above was some variant on 'sod that, in a pub?', you'll be glad to know there is Pictionary too. Which, take it from me, is an utterly inspired way to kill a boozy hour or two with a gang of likeminded coves.