Forget Kim, Kourtney, Khloe, Kendall and Kylie. Some new, fluffier reality stars have stolen our hearts.
'Keeping Up With the Kattarshians' is a new reality TV show, starring tiny and incredibly cute kittens as they snooze and scrap in a 'Big Brother'-style house.
The 'KUWTK' cast, Guðni, Ronja, Bríet, and Stubbur, came from a animal rescue shelter in Iceland before they moved into the fully furnished cat pad. Hidden cameras provide a live-stream of their antics, so you can watch as they sleep in tiny bunk-beds, snack in their sizeable kitchen or bound and bounce around in their garden.
It's kind of making our hearts hurt. And it's surprisingly addictive.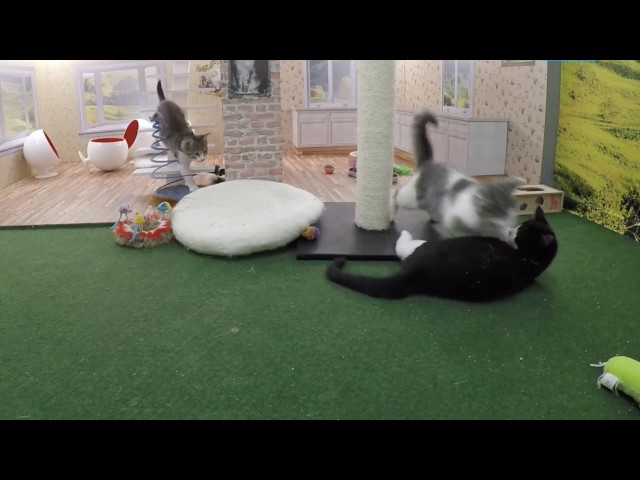 'Keeping Up With the Kattarshians' was created in partnership with the Icelandic Cat Protection Society.
It's available to stream online here, thanks to Icelandic broadcaster Nutiminn.
In other news, 'First Dates' is looking for background daters (and they'll pay for your meal), the cast of 'Love Actually' are getting back together for a short sequel and here's everything you need to get through this weekend's Oscars ceremony