There aren't many festivals where you can catch Bombay Bicycle Club and Tessa Jowell on the same bill. Taking over the Sunday after Lovebox this year, Citadel's line-up of music, comedy, foodie fun and talks made it the most eclectic new festival of 2015. So we're thrilled to announce that Citadel will return to Victoria Park in east London next summer, on July 17, and that the headline act will be Iceland's mightiest post-rock soundscapers: Sigur Rós.
One of only two UK shows for the band next year, their set will be your first chance to hear new material. We're very excited: Sigur Rós are one of the most important and influential bands around. Here are five reasons why:

Their sound is everywhere
Chris Martin once called Sigur Rós one of the two best bands in the world, and Coldplay have taken the band's high vocals, heart-tugging chord changes, soaring guitars and washes of strings to a mass pop audience. Mumford & Sons, Muse and fellow Icelanders Of Monsters And Men have also taken notes. Even Thom Yorke is sounding more like Sigur Rós singer Jónsi, at least on his solo albums, and neo-classical composers Nico Muhly and Max Richter are certified Rósophiles too.

They're all over the TV
Remember 'Planet Earth'? The Sigur Rós track 'Hoppípolla' was used in the trailers, as well as soundtracking its fair share of 'Match of the Day' montages. We've also heard them on 'The X Factor' and 'Waterloo Road'. The band themselves appeared in the third series of 'Game of Thrones', performing for King Joffrey (he wasn't a fan), and popped up in animated form on 'The Simpsons'.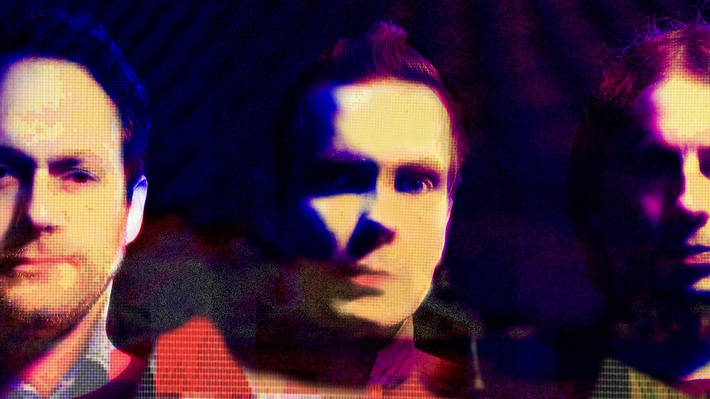 Film directors love them
Wes Anderson, Danny Boyle, Gregg Araki, Cameron Crowe and Jean-Marc Vallée have all used Sigur Rós's music to crank up the emotion in their films. The band have bewitched bona fide soundtrack composers too: Clint Mansell, who wrote the score for 'Requiem for a Dream', has called them 'a massive influence'. And you can see the band in Ragnar Kjartansson's film installation 'The Visitors', playing now at London's Vinyl Factory Space.

So do academics
The band's tour film 'Heima' has inspired a surprising number of scholarly papers. Rósologists can bone up on Dr Tony Mitchell's paper 'An Icelandic Psychogeography', Aikaterini Giampoura's study of the film's 'Manifestation of Icelandic-ness' and Lawson Fletcher's 'The Sound of Ruins: Sigur Rós' "Heima" and the Post-Rock Elegy for Place'.

And so does Björk
The unofficial queen of Iceland has been bigging up Sigur Rós since the early noughties. Björk and Sigur Rós have gigged together, been interviewed together and earlier this year they were jointly credited with boosting their homeland's fish exports. Which, let's face it, is more than Coldplay have ever done.
Buy Citadel Festival tickets on Tuesday December 1.