We're rounding up the funnest ways to get fit in London every month (yes there is such a thing), from indoor classes that'll beat that bulge to outdoor adventures that'll make you feel superhuman. Here's this month's top five…
The Commando Conditioning Class
With a name like The Commando Temple, classes at this venue aren't exactly a casual walk in the park. Let's just say their conditioning class is the kind of mission you choose when you know you're ready to get fit or cry trying. Participants are expected to crawl, roll or fling their body weight around in this intense, fast-paced class to get the heart pumping – but the results guarantee to get the physique looking like some sort of greek god (or near enough).
Date: Saturday mornings, 10-11.30am.
Length: 90 minutes.
Cost: £15 per class. Discounts available for multiple sessions.
Booking: Call 020 8127 4545 or visit bestronger.co.uk.
The Commando Temple, Resolution Way, SE8 4NT.
Much beloved for its freeness, the Scoop's popular Get Fit For Free sessions is here for the next five weeks, offering a smorgasbord of dynamic outdoor classes such as Box Fit, Spin, Fusion Yoga, Pilates, Body Pump and HIIT training. If you're one of the lucky 40 who can snag a space in each class, you'll get a towel, complimentary H2O, a coffee voucher and shower access at the nearby Thirty Seven Degrees club to reward your hard graft.
Date: Wednesdays (September 2, 9, 16, 23 and 30).
Length: 45 minutes each (8am and 1pm).
Cost: Free.
Booking: Secure you place by emailing enquiries@tsd-tower.co.uk with your name, email and mobile number.
The Scoop Queen's Walk, More London, SE1 2DB.
Ash Narod
Trackmafia
Flashbacks of running aimlessly around the 400-metre track at school for a measly medal may fill you with horror – so we don't blame you if you approach this new movement in West London with trepidation. But these killer sessions aimed at 'like-minded souls in search of madness' comes with a mighty payoff. A gut-busting four-week cycle at Paddington Rec will not only boost the cardio and murder the calories mafioso style, but your newfound Superman-like speed will ensure you never miss a bus again. You might even kick its arse.
Date: September 3 (start of the new cycle).
Length: Two hours, Thursday evenings (6.30-8.30pm).
Cost: Free.
Booking: You can just turn up, but email info@trackmafia.co.uk to find out more.
Paddington Recreation Ground, Randolph Avenue, W9 1PD.
Doga
It sounds barking mad, but this pooch-loving fitness fad ain't going anywhere for now. Led by Doga teacher Mahny Djahanguiri, it resumes in Camden this month and offers the chance to get zen with your pet as you work your way through poses such as the warrior, the half-cobra and the downward dog (obvs).
Date: September 6, 20 and 27, 11am-12.30pm.
Length: 90 minutes.
Cost: £20 drop in.
Booking: Visit www.dogamahny.co.uk for more details.
The Pirate Castle, Oval Road, NW1 7EA.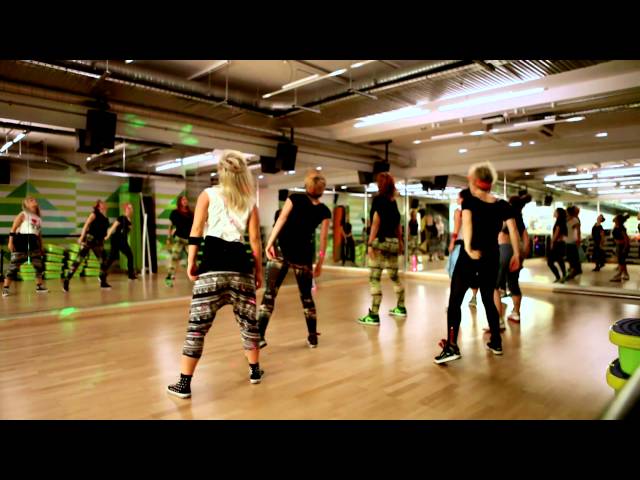 Ragga Dancehall
A dance class that offers hard-core aerobics with a chance to re-live the carnival vibes and polish up our dutty whine can only be a good idea. Ragga Dancehall is taught by a crew of Parisian hotsteppers who live and breathe the sub-culture – so expect them to put you through your paces as you dip, slide and butterfly your way to a brand new you, while you (ahem) 'bun' a few calories in the process. Batty riders optional.
Date: Various.
Length: 45 minutes.
Cost: £20 for a day membership (including use of gym facilities).
Booking: Find out more about Gymbox.
Gymbox Farringdon, Old Street, Westfield Stratford and Westfield London.
Looking for more ways to get fit in London? Check out our guide to Sport & Fitness.