Let's be honest, we've all felt a twinge of Scandi-envy at some point. Whether it's Sarah Lund and her knitted jumpers or the entire Swedish Royal Family, the Scandinavians seem to be smashing life. Their speciality, unsurprisingly, is Christmas. The Nordic nations don't just celebrate Christmas, they are Christmas. Luckily, there's a smorgasbord of festive Scandinavian delights to be sampled in London and you need not go out of Zone 2. Better cancel that flight to Lapland...
1. Stock up on traditional Nordic decorations
You can bag a load at the Scandinavian Christmas Market on November 20-22. Held in the beautiful Finnish and Norwegian churches, the market draws in nearly a thousand punters and Santa is rumoured to be making an appearance this year. Make sure to arrive hungry because you'll want to eat everything in sight.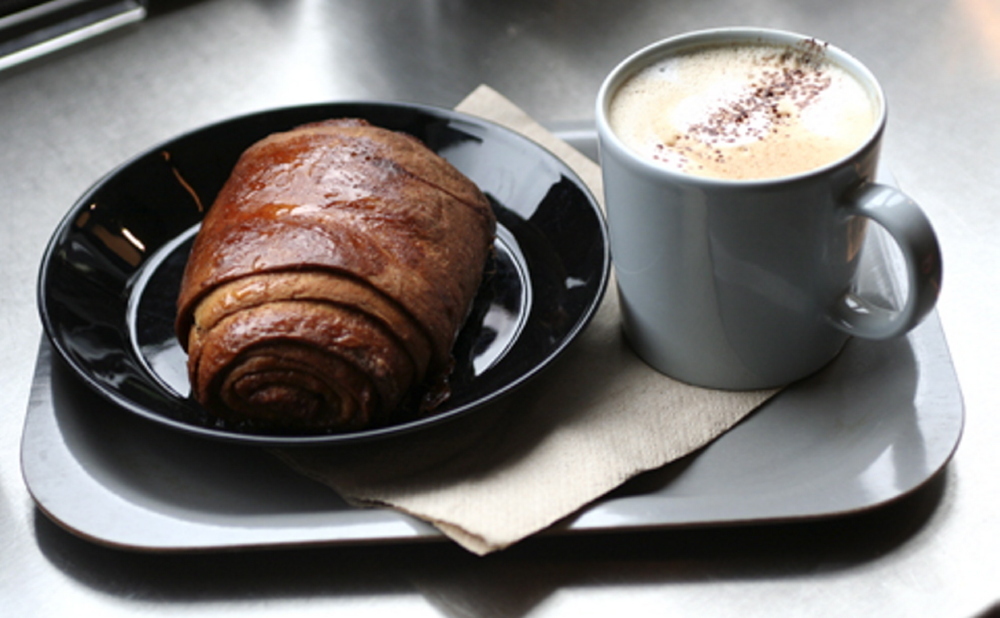 Nordic Bakery© Jael Marschner
2. Visit the Nordic Bakery
Christmas shopping requires sustenance and if you're foolish enough to do yours on Oxford Street, seek solace in the fact you're a stone's throw from Finland's finest baked goods. Take a pew at The Nordic Bakery and order one of their Korvapuusti, a sweet sticky cardamom bun that would be criminal not to enjoy with a coffee. Warning: you may not be able to resist buying a few extra for the road.
3. Have an alternative Christmas meal
Bored of the usual Turkey and trimmings? The Christmas menu at Michelin-starred Marylebone restaurant Texture might tickle your taste buds. Offerings include Icelandic herring, suckling pig and reindeer. Sorry, Rudolph!
Little Feast
4. Make a trip to a Scandinavian pop-up
The foresty, foodie pop-up Little Feast has opened in Goldhawk Road, where you can get your fix of mulled wine (or glögg if we're being pedantic) and carby goodness from outlets like Redneck Smokehouse and Butter&Scotch. They even have a selection of Nordic firs to lug back for the living room. But we recommend you get the tree home first, before you start on the wine. Christmas trees are unwieldy at the best of times.
Finnish Church Christmas Fair
5. Get sweaty, Scandi style
If all that glögg is starting to take its toll, head to the Finnish Church sauna to sweat out your sins. For a true Scandi experience, go starkers. Just make sure your boss/neighbour/stalker doesn't have the same idea.