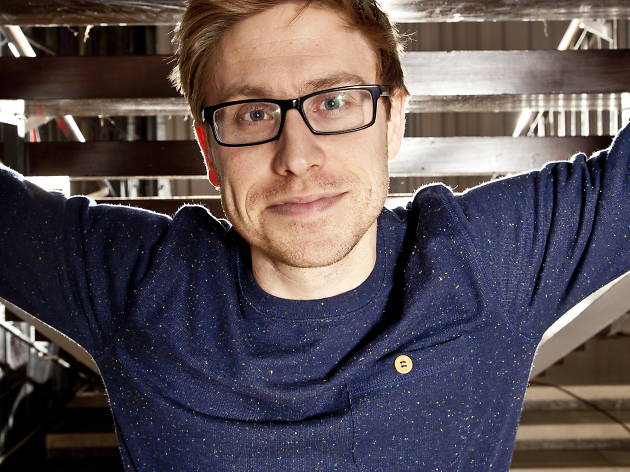 The best comedy shows to book now for 2017
Updated: Friday December 30 2016, 8:30am
Okay, so 2016 ended on a bad note with the closure of the Comedy Café in Shoreditch, another casualty of rising rents in east London, but let's not dwell on the negatives. New year, new start and all that. So to celebrate the imminent arrival of 2017, we've picked some of the biggest and best shows to hit the capital. From 'Sister Act' to headline act…
In February, Whoopi Goldberg makes her UK stand up debut (Palladium, February 11). Posh charmer Jack Whitehall does his thing at two enormodomes (SSE Arena, February 11-13; O2, February 24). While unsung musical genius John Shuttleworth takes you on a Casio-backed tour of Sheffield (Leicester Square Theatre, February 21-23).
In spring, chirpy student fave Russell Howard takes up residency at the Royal Albert Hall (March 1-10). Ace character comic Zoe Coombs Marr picks apart Aussie machismo in 'Trigger Warning' (Soho Theatre, March 16-25). And everything's for the best in this best of all possible worlds as radio genius Danny Baker makes a rare live outing (Shepherd's Bush Empire, March 31-April 1). You can't keep pearly-toothed gag-slinger Jimmy Carr away from the capital in 2017. Tax bill, maybe? (various dates in April, June and November). While brilliant suburban surrealist Sean Lock is back with new show 'Keep It Light' (Eventim Apollo, May 5-6).
In autumn, brilliant 'New Yorker' humourist David Sedaris regales Radio 4 types with his witty stories (Royal Festival Hall, September 3). And mega-selling cheeky chappy Micky Flanagan doles out more everyman wisdom on a whopping twelve date run at the O2 and SSE Arena (between September 14 and October 13). Scouse fave John Bishop saddles up for another giant-selling tour in November (O2, November 2-3).
And capping off the year in fine style is goofy one-liner merchant Milton Jones (various dates in Sep and Dec).
Find more comedy in London.
Share the story