Heads up! We're working hard to be accurate – but these are unusual times, so please always check before heading out.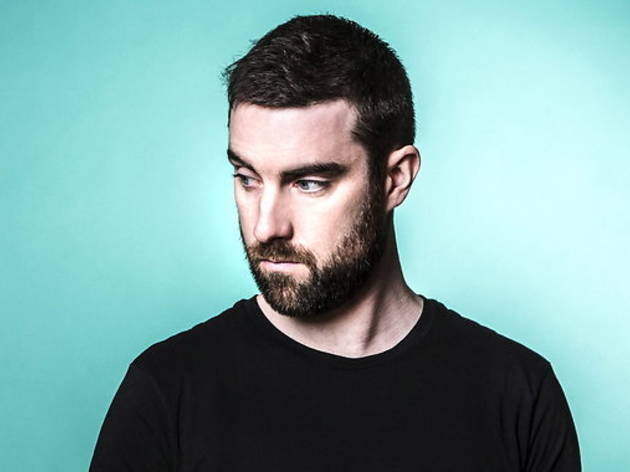 Scuba interview
Meet Paul Rose, the DJ, producer and label founder breathing life back into dance music


Rose is speaking in the week when, to huge surprise, fellow underground dance producer Duke Dumont topped the charts with the mighty 'Need U'.This is fated to be the year when dance music finally bursts out of its cosy underground bunker and launches itself on the charts. But artists like Scuba are cautious – they've seen scenes self-destruct before. 'I  remember vividly how big garage became,' says Rose, 'and within 18 months it drew in all the wrong people and there was inevitably a backlash.'

Oddly, though, if anyone from the underground lends themselves to cross over success, it's Rose. Scuba's excellent and ever-evolving mix of twitchy electronic funk, dubby techno and good old-fashioned jacking means his tunes pick up plays on Pete Tong's Radio 1 show as often as Rinse FM. It also helps that he's a rare commodity: an album-focused dance producer, with three LPs released to date on his own Hotflush label. Tempting though it may be to launch an assault on the charts, Rose is still wary: 'It'd be nice to have a Number One hit, but these things can really bite you in the arse as well.' Rose was born in London, but currently lives in Berlin. Having brought the gritty sound of UK bass to the German capital with his legendary Sub:Stance nights, he's still on a high after launching a new, house-focused party at the legendary Panorama Bar. 'We were up for 20 hours or something. That's the problem with places that never close.'

DJing for eight-hours straight may be the norm in Berlin, but London's more modest closing times make it necessary to pack a killer punch in around 90 minutes. The same goes for the all-important festival circuit, too. Rose's next phase is therefore a more tightly packed, audiovisual live show, which he'll present at the Forum later this month.

'There's a lot more frantic fiddling,' Rose jokes about the fresh array of knobs on his live set-up, but his intentions are serious: 'The key thing is to create a visual atmosphere that's consistent with my music. It's still a dance show, not a stand-there-and-stare thing, but I want to cover all the varied bases of my music, which the majority of producers never get to do in a DJ set.'

Rose is further distinguished by the rude success of Hotflush, which has launched the careers of scene-stealers like Mount Kimbie, George Fitzgerald and – for his seminal debut single 'Hyph Mngo' – Joy Orbison. 'In terms of finding stuff, it's really just me,' Rose says of the A&R process, which means hours spent listening to countless artist demos. A kingmaker he might be, but it's also meant years of legwork too – from stuffing press releases into envelopes to doing the label's accounts. Hardly the actions of a man keen to sell out to the mainstream.
Want more? Read more clubbing interviews