Ministry of Sound celebrates New York club Paradise Garage
Ahead of an upcoming club night paying tribute to NYC nightspot Paradise Garage, we ask the DJs involved why the club still matters over 30 years later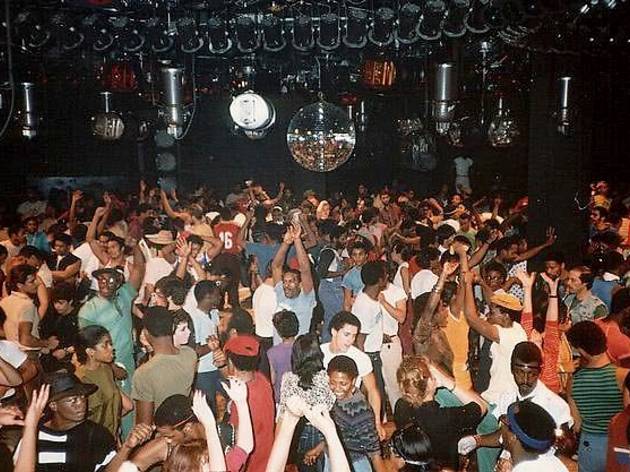 1/6
David DePino helped find the space that became Paradise Garage. He was great friends with Larry Levan, and worked and DJed at the club.

'Really, no words can capture what it was like at Paradise Garage, because everyone had their own feeling of what it meant to them. It opened up doors for me, it made me know who I was as a person. It was my learning experience that brought me into the world. I hold it so dear in my heart.
'I worked at the club from the beginning. I helped decorate it, made videos, put records away, did security for the VIP room, I did everything. As Larry was getting busy in the studio he'd get to the club late, I'd put the reel-to-reel [tape machine] on for him, and then when it needed to be turned or replaced if he was still late, I'd put a record on. Then I just started throwing records on for him here and there, so I accidentally became a DJ.
'I was very accepted by the crowd, because they saw me there from day one. They knew I worked in the DJ booth. I was no threat, I wasn't there to take Larry's job. The audience was very respectful to me and I was very respectful to Larry. I didn't play any of the records that I knew he wanted to play. I was the ice cream, and he was the whipped cream and the sprinkles and the cherry to make the sundae.
'I would play the new stuff and save all the good stuff for Larry. Sometimes he'd hang out in the club and let me play for an additional half hour or so, because he was listening to the new stuff. He would come over and say "I like that", and then by the end of that night he'd turned that new record into a hit.
'You never knew what to expect [at the club]. It was a democracy. You walked in through those doors and you were 100% free, no matter what you were, whether you were old, young, Asian, Spanish, black, white, gay, straight – it didn't matter. When you walked through those doors you were equal, you were loved.
'Larry would pick out groups on dancefloor and play records that he knew they liked at certain points in the night. They knew it and they would reach out from the dancefloor with their arms stretched high, like they wanted to touch him and thank him. When you witnessed that every weekend you knew the club was 100% there for your fun and pleasure. It wasn't there to make money from liquor or for the owner to become a millionaire, it was there for the party. They made it comfortable. There were two lounges, a movie room, a roof deck, they served you food, they gave you coffee and cupcakes. They wanted you to spend the whole night with them and go on the whole journey.
'It's over 30 years since the club was around and it's still talked about – Larry's work, his remixing and producing, the club's quality, the thousands upon thousands of people that it meant so much to.
'When I've played at Ministry of Sound, I saw a club that wasn't just there to make money out of people. They wanted you to have fun. I felt the party.'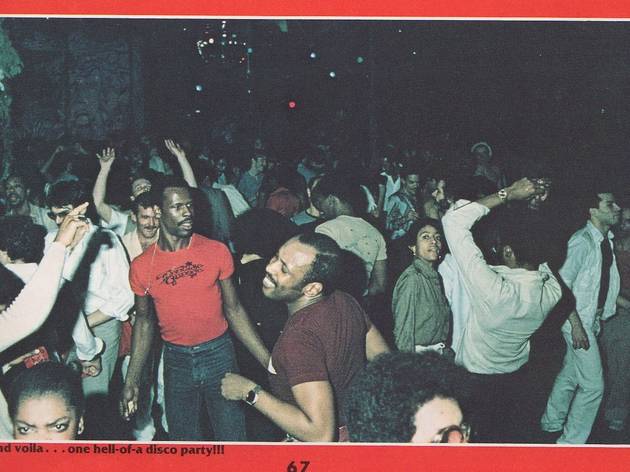 2/6
Danny Krivit was a regular at Paradise Garage and friends with Larry Levan. He also DJed at the club.
'The music and the crowd were unique. Everything else was pale in comparison. It was amazing to play there and also have the support of Larry – he would work the sound for me while I was playing. I played 'I Want to Thank You' by Alicia Myers – it was the first time it was played in the club.

'[Hearing a Larry Levan DJ set] was powerful, he made things sound bigger than life. He knew how to make things sound better than you had ever heard them before. His sets were moody, he was moody. His music took you somewhere, it wasn't a place you could say you were just going for a little bit, you knew it was going pull you in and you weren't going anywhere.

'Once I called Larry up and roller-skated over there in the daytime, he played his new records of that week while I skated around the dancefloor. Larry was his own best lighting man, and when he played an emotional song, he often took over the lights. I remember he was playing 'Why'd Ya do it?' by Marianne Faithfull. He took over the lights and created a violent deep red – it was spectacularly emotional. We were all asking "Who's he talking to? He must be pretty mad at someone." In ten years of the Garage this memory really stood out to me.
'The influence of Paradise Garage on club culture seems endless. Paradise Garage music is a category on its own now. The simplicity of the room, the sound, the type of party, the style of DJing, their membership and the way they nurtured their crowd.
'During my set at Ministry of Sound, I will be focusing on what I consider pure Paradise Garage favourites. It's hard to say specifically what I'm going to play. As I'm closing [the event], I'm sure the guys before me will play many of the songs I might have played. But the list of Garage classics is rich and I'm sure there'll be no need to repeat anything.'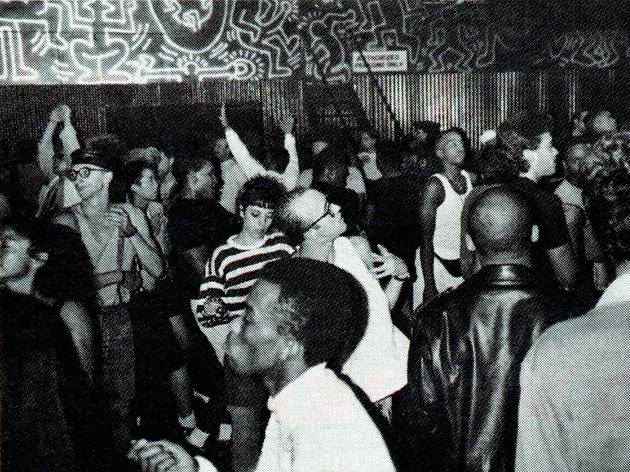 3/6
Justin Berkmann co-founded Ministry of Sound after being inspired by his time clubbing at Paradise Garage.
'I moved to New York in 1986 and started going to Paradise Garage shortly afterwards. I spent a lot of time there. As a young, budding naïve DJ, my intention was to play there, which never happened.
'I realised the Garage was a template for the perfectly designed club. You couldn't tell who was playing without looking at up the DJ booth. There were no flyers, no announcements, no set times, just a small stable of DJs that played there. David DePnio was playing a lot of house at the time. I learned to love the disco later, but my initial love was the occasional house set that got played.
'My original intention was for Ministry of Sound to be a house club, but as it developed it morphed into New York vocal garage music. Paradise Garage was a very niche, underground scene and the intention for Ministry of Sound was the same.
'Paradise Garage had a strong gay feel to it, but having said that it wasn't 100% gay – it was 100% nothing, it was a mix of everything. It took me three failed attempts to get in to the club. There was certainly a selection process. Inside the entrance was a small foyer, with a metal detector on a desk and a gentleman standing there who was selecting [who could enter the club]. It was a very protective club and was very protective of its people, who were excluded from parts of American society. In those days there was an enormous amount of hostility towards colour and sexual preference, but people had this island of tranquillity and self-understanding [at the Garage] where they felt relaxed and comfortable.
'A lot of people who went there were clearly regulars. You realised after you'd been going a couple of weeks that pretty much everyone was in the same place on the dancefloor, week in, week out. People had their spot that they danced on, I've never noticed that anywhere else. It was unique in so many different ways.
'My best memory is probably the rainstorm, that was bonkers. Levan decided to put on a rainstorm at 4am on Saturday morning. It was 'Fall' from Wendy Carlos's [experimental soundscapes album] 'Sonic Seasonings': 25 minutes of rain with thunder and lightning. No one knew what was going on. Eventually, after the clapping stopped, people sat on the dancefloor and it became like a picnic. And then, just as quickly and madly as it started, it ended with Master C & J's [Chicago house track] 'Face it' – just the bassline dropped through the rain. It was unbelievable.
'First and foremost, the reason behind A Night in Paradise is to raise awareness of World Aids Day [the day after the event]. I have lost many dear friends and colleagues to that grim disease. The night is also raising money for two HIV charities.
'It's clear that there are a lot of people who loved Paradise Garage and miss it desperately, and other people who very much wish they could have experienced it. A Night in Paradise is an opportunity for younger people who missed out. It's the closest you'll get to the experience of being at the Garage.'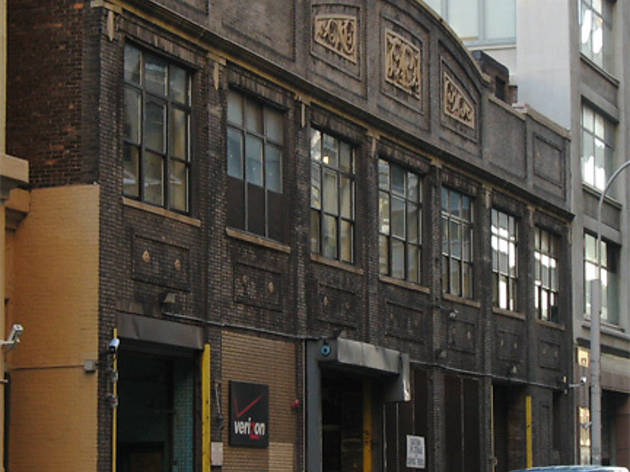 4/6
James Hillard is part of super-funky DJ troupe Horse Meat Disco.

'I'm too young to have gone to the Garage, but I first heard about it when I used to work for Strut Records, which put out a compilation about the club. I already loved disco, so this album was totally up my street. I listened to it non-stop for a long time and from there I just explored more about Larry Levan. Paradise Garage quickly became an anchor point in nightlife history for me. It's nice that it's still held in such high regard.
'It was definitely a time in history when to be black and gay wasn't very easy, and the Garage had this kind of quasi-church appeal, because it was a place where people could get together and commune.
'The garage was about music, it was real. It wasn't about who you were, everyone was equal on the dancefloor, while other clubs at that time were more celebrity-driven. It's one of the most important clubs in history, and Ministry of Sound was modelled on it. Larry Levan made mixes of records that have become the definitive mixes. He was a very influential DJ. He and Paradise Garage definitely influenced me musically.
'It's a real privilege to be on the line-up. We don't want to tread on anyone's toes with our set, although Larry Levan would have been the first DJ to play the same record over and over again, so we might end up channelling him in that way. I hope we can do something that would make Larry proud.
'A lot of people will be excited about seeing all these DJs in one venue. I imagine there'll be a lot of people there who know about the Garage and some disco-heads, but I'm sure there'll also be people who are new to it or curious about the music. That's the beauty of these kind of events, they get a diverse crowd. That's always been the most important thing about Horse Meat Disco nights, that's what makes the party.
'A Night in Paradise represents the respect that people hold for pioneers of dance music and nightclubs, and appreciation of disco. It's nice to know that DJs and club owners can make an important contribution to the cultural landscape.'

Read more about Horse Meat Disco.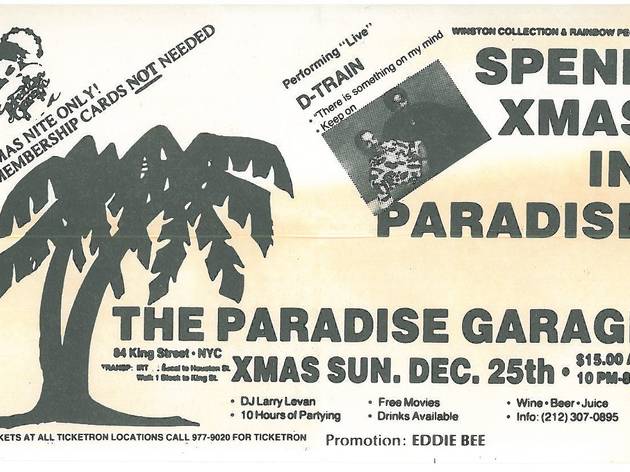 5/6
Victor Rosado was asked to DJ at Paradise Garage by Larry Levan.

'There aren't words to describe playing the Garage, the feeling of being in control of a soundsystem of that size and the crowd in the room, which happen to be some of the most educated and demanding dancers on the planet. It was overwhelming at first. The first record I played was 'Spank' by Jimmy 'Bo' Horne and the crowd went nuts, screaming Larry's name until they looked up and saw it wasn't Larry.
'I was getting ready to play the second record and cued it up, but when it was time to mix I accidentally grabbed the wrong tonearm of the record that was playing and the crowd started screaming. I panicked and put the needle back on the record. It went right back into the break of the song and the room lost it. They were going nuts and I just rode the groove and energy as long as I could, until Larry returned.
'Paradise Garage wasn't a club, per se, it was a family of people that knew what they wanted and how they wanted it served to them. It was moody at times, but it was sex without the mess, it was love without the heartbreak, it was happiness never-ending and it was something you took home with you until the next week. That's why it was unique.

'To listen to Larry was a definite trip – journeys through music moods and storytelling with a pinch of spirituality and I-don't-give-a-fuck. He was fierce and wasn't afraid to play what he thought was a great song even if no one else played it. He was a true educator on the dancefloor. Larry had balls.

'The [main] room at Ministry of Sound is special and you can still feel Larry's influence when you're there. It's eerie, but we had good times there.'
6/6
The Reflex is a renowned DJ and remixer extraordinaire.

'I'm too young to have gone to Paradise Garage, but I wish I could have seen it. That whole period of club culture is the most important [time], because it's the backbone of what club culture is today.
'The remix work that people like Larry Levan and [fellow Garage DJ] François K have done is super-fresh and amazing. It's the blueprint of what I do now. Larry was the man. What I do is try to rework lots of classics for today's dancefloor, but using the same kinds of techniques they used back in [the days of Paradise Garage], where they didn't add anything and would just create a new mix out of a song. It wasn't just a remix, it was also like a new composition, because they would drastically change the arrangement and create something new.
'Ministry of Sound based their whole concept on Paradise Garage and it was basically a London version of the club. They brought Larry and the other [Paradise Garage] DJs over to play in London. Back in those days, DJs didn't travel like they do now and it was rare they would go long distances to play in another club, so Ministry was a pioneer in that sense. Every club these days owes something to the Garage in one form or another.
'I haven't quite worked out what I'll play in my set. I think it'll be a mixture of classics from that era, several of which will be my own remixes, because I want to show people what I do. I'll have to find something deep enough so that all the DJs on the night don't play the same tracks, because there are loads of classics that I know Danny [Krivit] or David [DePino] and other people might play. I've got a few things I'm working on and I have three or four exclusive remixes of famous tunes that I'm hoping to play.
'Knowing the crowd and how dedicated people are, I think the dancefloor's going to be rammed from start to finish, because people are going to go berserk. It's going to be like peak time the whole way through. I'm really honoured to be involved. It's one of those nights that doesn't come around very often. And it's also a great cause.'
It was only open for ten years, but the Paradise Garage and resident DJ Larry Levan are now the stuff of nightlife legend. From 1977 until 1987, Levan's pioneering disco edits and wild sets blew minds, while the club was an underground disco haven for New York City's gay and minority communities, as well as countless dedicated clubbers.
London clubbing institution
Ministry of Sound
was inspired by the Garage, and is hosting a tribute to the venue and Levan, who died in 1992. The event, called A Night in Paradise, boasts a once-in-a-lifetime line-up of Garage alumni and newer DJs, and aims to raise £20,000 for two HIV charities, Terrence Higgins Trust and New York-based Gay Men's Health Crisis. We asked six top DJs from the roster (which also includes Joey Llanos, Kenny Carpenter and soul singer Jocelyn Brown performing her own songs live) what the Paradise Garage legacy means to them. We've also collected together a selection of original photos and flyers from the glory days of Paradise Garage, below.
---