Vinyl destination: 2manydjs' Oxfam sweep
For this year's Oxjam charity music festival, Soulwax's Dewaele brothers built their DJ set from the records on sale at a local charity shop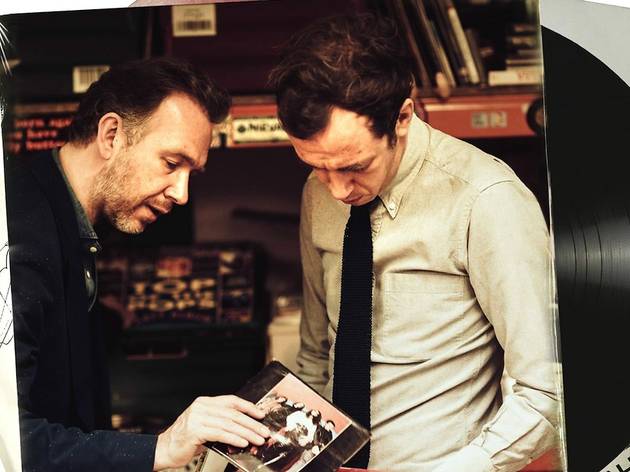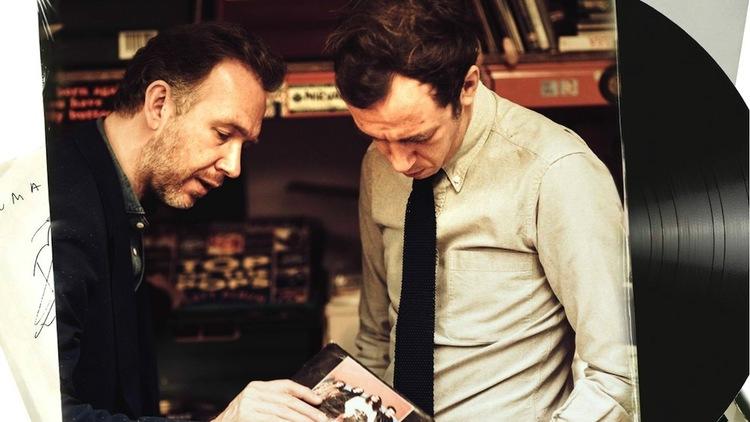 Dalston's Oxfam shop
, one half of arena-spanking dance duo 2manydjs has a bad feeling about a certain album in their haul. 'I'm not sure about that Oasis LP,' says Dave Dewaele to his older brother Steph, pointing at a copy of the fighty Mancs' 'Definitely Maybe'. 'But we don't own it yet,' says Steph. 'I don't care about having
all
the records out there,' replies Dave. 'Just the
good
ones.'
Even though they're booked to play Ibiza in a few days, the pair also known as producers-remixers Soulwax are hanging out among piles of 'Only Fools and Horses' VHS tapes with good cause. As a prelude to
Oxjam
(Oxfam's October-long mix of cool local gigs and fun, fundraising club nights), the DJ superstars are about to play a party down the road in Shoreditch, using vinyl culled from the shop. But our Continental crate-diggers need to swoop fast to avoid being left with multiple copies of Jive Bunny's 'Let's Party' and Phil Collins's 'Face Value'. Shop manager Steve Kelly says, 'We have so many dedicated vinyl hunters that a good batch disappears quickly. Like gold dust.'
After just an hour of sifting, the Dewaeles find 80-odd bangers by Bowie, The Human League and Squeeze – as well as an intriguing 12" entitled 'Shamanic Tribes on Acid'. But then they do have music-nerd juice coursing through their veins. Their father was a Belgian radio DJ, which meant growing up 'with thousands of records in the house'. Their own collection – of 51,000 LPs and 26,000 singles – requires a three-strong team to log every purchase on a database.
Their dash-and-grab choices in Oxfam are a cause of nerves for the ultra-professional Belgians: 'We just don't know about the quality of the vinyl,' says Dave, in the manner of a workman pre-emptively blaming his tools. 'So many things could go wrong with them. We don't want records skipping when people are fully going for it.'
On stage later at
The Old Shoreditch Station
, they needn't have worried. A Guy Called Gerald's acid classic 'Voodoo Ray' gets a wipe-down and it's on the decks. The mix-in is flawless, the record sounds ace through the speakers and there isn't a scratch or skip to be heard. Watching the pair casually making it look easy, it's hard to tell that the vinyl came from a charity shop. Or that behind the decks lurks an Oasis record…
Check out more clubbing features
Here are the hottest pre- and post-Carnival parties this August bank holiday
Read more
Soak up some of the capital's best sounds whilst soaking up some of the capital's best views
Read more
As London's most laser-heavy warehouse party celebrates its birthday, we take a look back at four years of To The Lazer Cave.
Read more
Looking for more rhymes and riddims in your life? We've got the rap on the freshest parties in town
Read more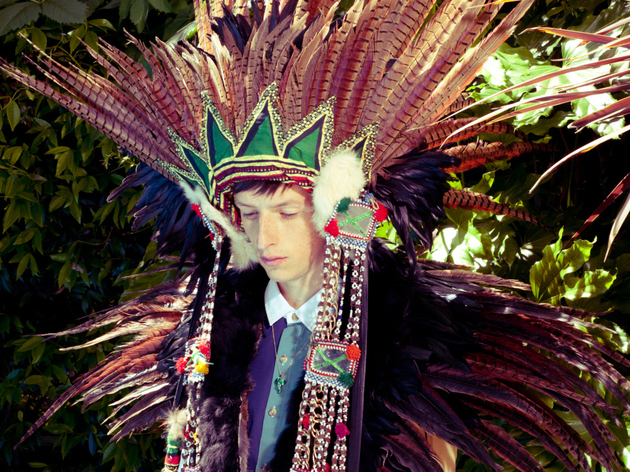 The best club tunes of 2013
Our clubbing critic and a handful of our favourite DJs pick their top drops from last year
Do attempts to limit opening hours on Kingsland Road spell its end?
Read more
The White Isle's Balearic heyday is being recreated this winter with an exhibition and a party
Read more
As dancehall party The Heatwave turns ten, Time Out celebrates six ways the collective bring Jamaican culture to the city, whistles 'n' all
Read more
Show more