Heads up! We're working hard to be accurate – but these are unusual times, so please always check before heading out.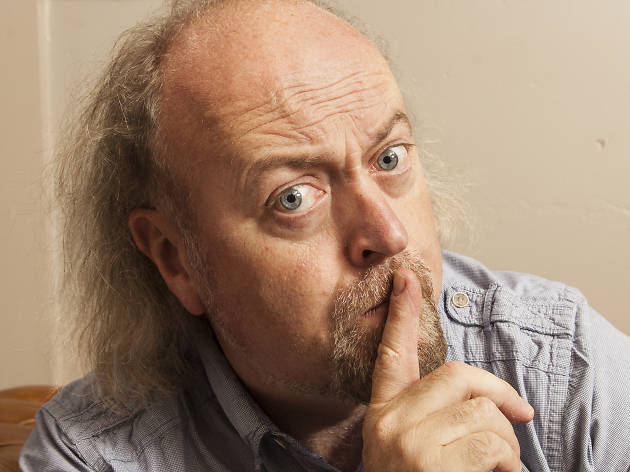 Bill Bailey answers Londoners' letters to Santa
This year we've appointed Bill Bailey to don the red robes for Time Out's Christmas grotto. Here, he answers a few letters from well-behaved and not-so-well-behaved Londoners
Dear Santa
Do you take our internet search histories into account when drawing up the naughty list? If not, I would like a lightsaber.
Alexi, Elephant & Castle
Dear Alexi
This is an interesting letter, and will perhaps be a test case for a new pamphlet, 'Nice or Naughty in the Digital Age: Guidelines for the Modern Santa' (©NorthPolePublications 2015). I am aware that a so-called 'internet search history' can nudge you over to the naughty end of the spectrum, and in your case, it looks like it's in some kind of critical zone. According to one of my helpers, yours has, well, excuse the phrase, 'lit up like a Christmas tree'. So I'm afraid your request for a lightsaber is denied.
Dear Santa
Er… just surprise me! I want what no one else has asked for this year.
Danny, Penge
Dear Danny
You want what no one else has asked for? Well, I'll tell you what no one's asked: 'How are you, Santa?' Yes, there's plenty of 'Can I have an Xbox One, a plasma TV, a hoverboard, a Jason Statham duvet cover.' But no 'What would you like, Santa?'or 'How are you doing?' I have to be there, you know, I can't just take a day off, even if I wanted to. Sometimes, I'd like to just take a moment and look out over the North Pole, all that isolation… the bleakness… the endless, solitary polar nights, and just think: What's the point of it all? Why am I here? But I can't because I've got to bring joy into your meaningless lives… so, you know… just saying.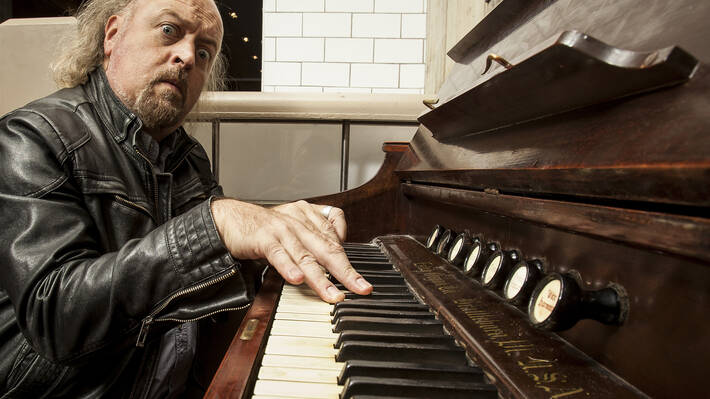 Bill Bailey © Rob Greig
Dear Santa
Can I have a water cannon for Christmas? I've been jolly good this year, honest.
Boris, Islington
Dear Boris
I have to say you were just in the 'nice' zone until my helpers informed me of a disastrous incident involving a game of street rugby. It seems you blundered into a small child, sending him flying and your 'nice' rating plummeting into the red. We watched the whole thing in slo-mo, beamed on to the back of a polar bear, and we all thought it reminded us of an incident that occurred up here in the frozen north, when a dopey blond sasquatch body-slammed an elf. I'm afraid, therefore, your request for a water cannon is denied.
Dear Santa
Can I have just any old shit to do with the film 'Frozen', please?
Andy, Crystal Palace
Dear Andy
I have been inundated with similar requests, albeit in not quite so frank and unvarnished terms. Your letter asking for 'any old shit to do with the film "Frozen"' is refreshing in its honesty – and pointedly direct. I have to say that, to use your own parlance, there is a bewilderingly large amount of old shit to do with the film 'Frozen', so I'm not sure where to start. Perhaps the life-size animatronic zombie Sepp Blatter that sings 'Let It Go'.
Dear Santa
Can I have a cuddle for Christmas? With you. Or, failing that, Jeremy Corbyn. Thanks!
Stephanie, Chiswick
Dear Stephanie
I'd love to be able to have a cuddle, or just feel the tiniest amount of human warmth… but I'm waaay too busy on my rounds, so no cuddles for me, although I'm told you can send me a virtual hug via the hashtag #hugsanta. Yay. As for Jeremy Corbyn, I'm not sure he is a 'cuddler' any more. I think he became addicted to cuddling after someone gave him a hug at a party in 1967. He became a reckless cuddler, testing the boundaries of himself and others, until one day in 1978 he tried to cuddle the Pope. He was wrestled to the ground by members of the Swiss Guard, whom he then tried to cuddle, claiming a pyrrhic victory. His last known cuddle was in 1996 for Comic Relief when he tried to cuddle the Pennines.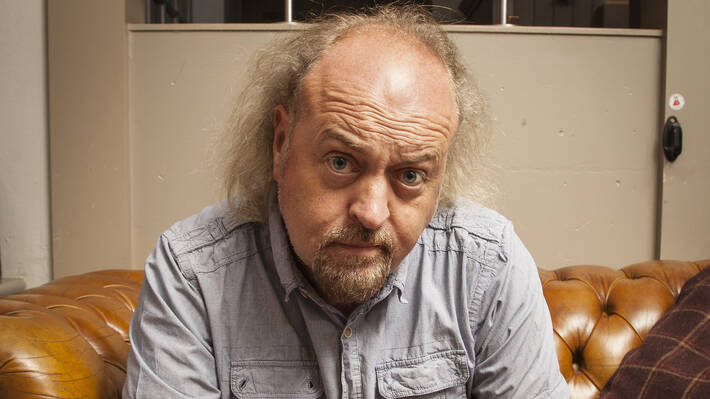 Bill Bailey © Rob Greig
Dear Santa
This Yuletide, I'd like London to become a fairer place. What do you think about bringing the 'Nordic model' down here?
Jonny, Bethnal Green
Dear Jonny
I can echo your sentiments wholeheartedly. For many years, I have thought that a combination of prudence and social cohesion or 'hygge' has forged a fine socio-political hybrid that has made the Nordic countries the envy of the world. Many thought that the so-called 'bumblebee' economic model would never 'get off the ground', that the high taxation would impose a kind of fiscal inertia … Wrong! So yes, let's bring some Nordic fairness to your brittle and moribund island.
Dear Santa
Please could I have a lovely comb for my beard? Unless you think it's time to shave it off?
Steve, Shoreditch
Dear Steve
If it's beards we're talking, I have no need for a comb. I have discovered that if I place my beard in a Dyson Airblade, it performs all the maintenance I need. I have had one installed on the dashboard of the sleigh. I also use it to cool paninis on the long flight over Tunisia.
Dear Santa
I'm a bit low on Sriracha sauce. Could you get me a top-up? Also, I bet you're sick of mince pies by the twenty-fifth? What should we leave out instead?
Alan, Shepherd's Bush
Dear Alan
I am familiar with the fiery chilli sauce of which you speak – I put it on the reindeer's hooves to encourage them not to bite their nails. Top-up sorted. I have that spicy goodness on optic. As for the mince pies, are you kidding? It's the one bit of the long-drop chimney humiliation that I look forward to. Never stop with them. NEVER. Best. Christmas. Snack. Ever.
'Bill Bailey: Limboland' is at the Eventim Apollo Hammersmith, Dec 8 and 9, and The Vaudeville Theatre, Dec 10-Jan 17. Buy tickets.
RECOMMENDED Our interview with Bill Bailey
The latest comedy interviews
The 'Vicar of Dibley' star on her first solo show, kissing cats' bums and why she didn't talk to Time Out for years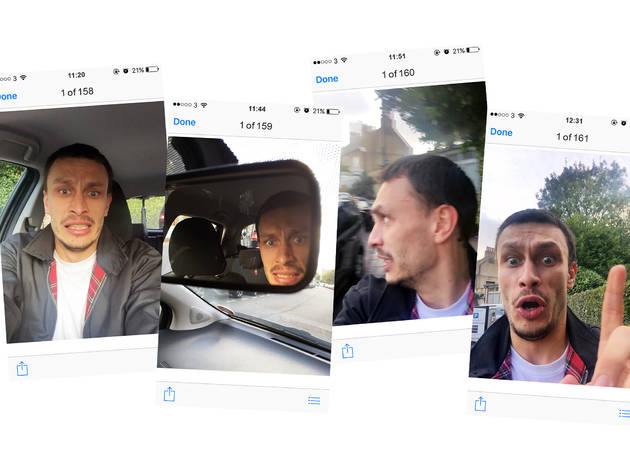 As 'Waiting for Gaddot' heads to London, Richard Gadd speaks to Time Out… nearly
See more comedy interviews
Support Time Out
We see you're using an ad-blocker. Ad revenue is Time Out's main source of income. The content you're reading is made by independent, expert local journalists.
Support Time Out directly today and help us champion the people and places which make the city tick. Cheers!
Donate now