Edinburgh Fringe comedy highlights 2013: top ten free shows
Our pick of the best free comedy shows at the world's biggest arts festival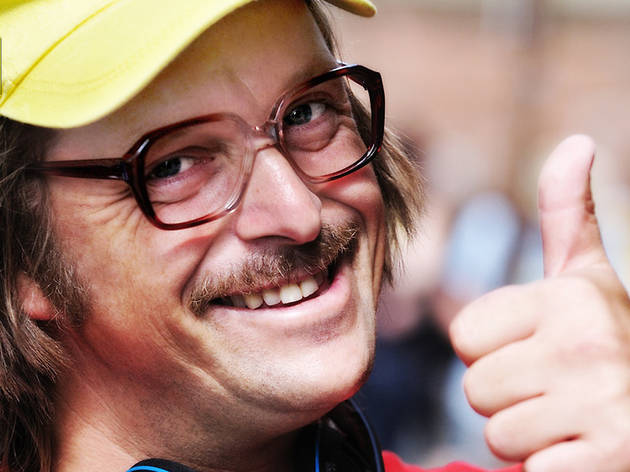 1/10
Tom Binns Does Ivan Brackenbury and Others Since his Edinburgh debut in 2007 – which was nominated for the Edinburgh Comedy Award – Ivan Brackenbury has become a Fringe institution. He's a sweet, innocent, and deeply inappropriate hospital radio DJ and the character creation of Tom Binns (who's also performing as his other character, Sunderland psychic Ian D Montford over at the Pleasance Courtyard). An Ivan Brackenbury show is essentially a relentless stream of puns, medical and otherwise, and will make you laugh till you hurt. See Tom Binns in Edinburgh at Heroes @ The Hive, Aug 1-25, 9pm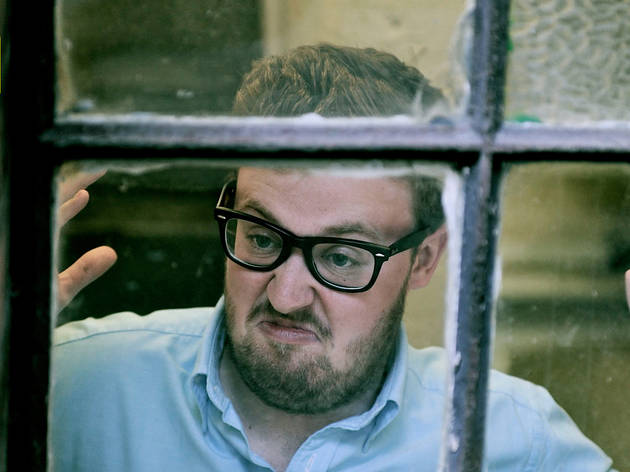 2/10
John Kearns – Sight Gags for Perverts Armed with a pair of false teeth, a monk wig and, well, other unpredictable props, John Kearns will either reduce you to fits of laughter, or totally weird you out. We're firmly on the former side. His strange songs, screechy, high-pitched delivery, and heady mix of relentless enthusiasm and self-loathing make him a thrilling, truly bizarre personality to spend an hour with. We can't wait. See John Kearns in Edinburgh at The Voodoo Rooms, Aug 3-25 (not 14), 5.05pm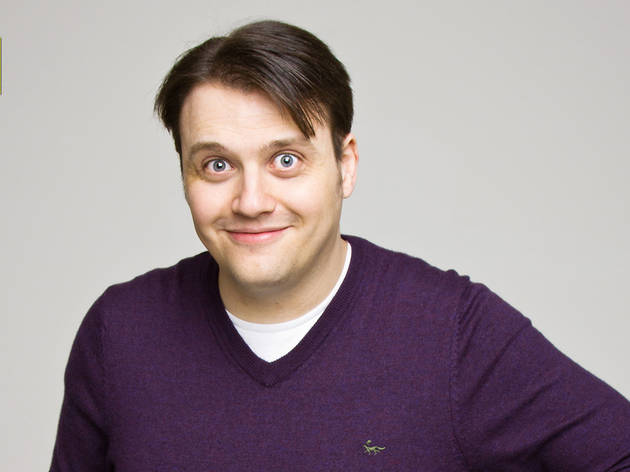 3/10
Nathaniel Metcalfe – Enthusiast Quirky, upbeat gag man Nathaniel Metcalfe has been on the circuit since 2007, and he's a regular on Radio 4's 'James Acaster's Findings'. About time, then, for him to debut his solo stand-up show. His material about an old live-action Disney film's theme song is an absolute gem, and he's a proper charmer. See Nathaniel Metcalfe in Edinburgh at The Cabaret Voltaire, Aug 3-24 (not 14), 2.35pm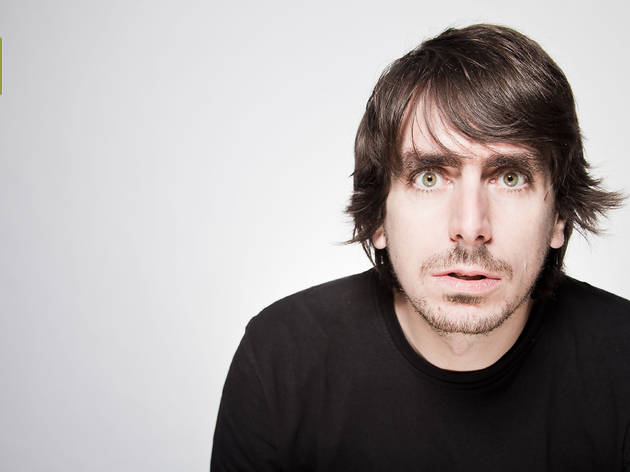 4/10
Darren Walsh – I am a Giant He's not lying. At 6'8" Darren Walsh is officially a giant. A very funny (and punny) giant too. Walsh – who was runner-up in both the Hackney Empire and Laughing Horse New Act of the Year competitions – fires off silly jokes at a rapid pace, and uses a loop-pedal to create nonsensical soundscapes. The daft comic's performing just a 30-minute slot, presumably as a tester for an hour-long show next year. See Darren Walsh in Edinburgh at Heroes @ The Hive, Aug 1-25, 4.45pm See our 'One to watch' feature on Darren Walsh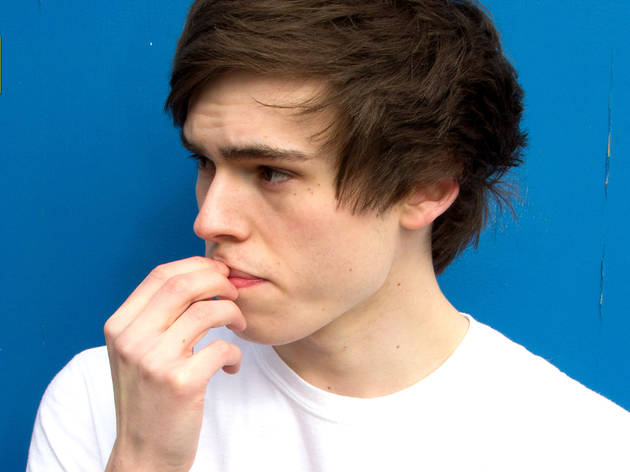 5/10
© Will Read
Rhys James – Prepares At 22-years-old, Rhys James is a sickeningly talented young stand-up. He's a super-sharp writer, with a ton of smart, intricately-written jokes and stories where you're never more than a few seconds away from another punchline. James is performing a 45-minute long show. Cunningly, that's five minutes under the required time to be eligible for Best Newcomer at the Foster's Edinburgh Comedy Awards, so he has an extra year to prepare his official 'debut' show. Sneaky. See Rhys James in Edinburgh at Laughing Horse @ The Free Sisters, Aug 2-26 (not 13), 5.25pm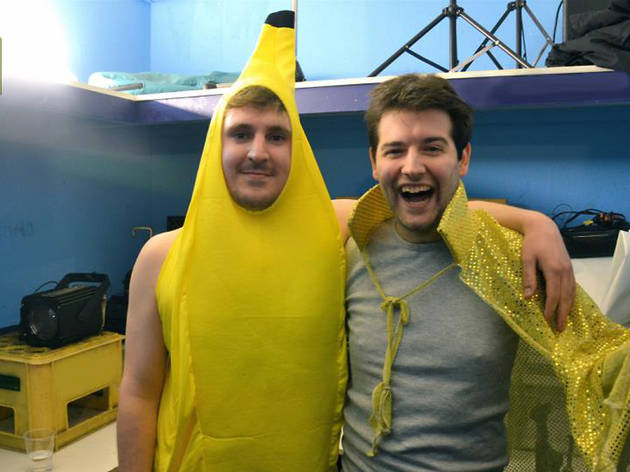 6/10
Adam Larter and Ali Brice – Plumpy'nut Chief Weirdo (as in, head of Weirdos Comedy Club) Adam Larter and daft stand-up Ali Brice join forces for an hour of, well, god knows what. They're keeping quiet. All they've said is 'it won't be a traditional two-hander'. But knowing this pair, we trust that it'll be an hour of epic, ludicrous fun. It'll be strange too, oh lordy it will be very strange. Go with an open mind and a pocket full of change. See Adam Larter and Ali Brice in Edinburgh at Heroes @ The Hive, Aug 3-25, 2.44pm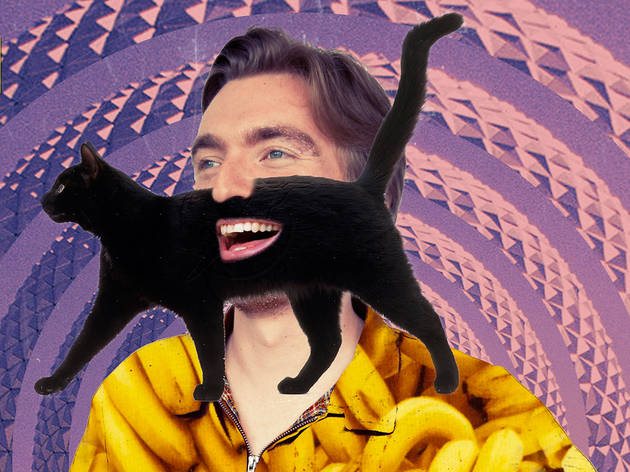 7/10
Karl Schultz – Start the Karl Speaking of weirdos, Karl Schultz is definitely one of the stranger acts on the circuit, and another regular at Weirdos Comedy Club. Schultz always adds an unpredictable, creative and somewhat unnerving edge to his act, whether he's performing as himself, as his beehive-donning character creation Matthew Kelly, his other subtlely different character Matty Kelly, or as Matthew Kelly playing Captain Hook (yes, really). He's gloriously silly. See Karl Schultz in Edinburgh at Heroes @ The Hive, Aug 1-25 (not 14), 4pm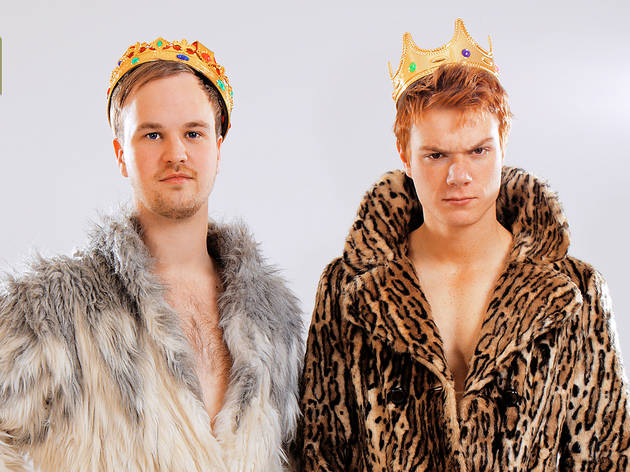 8/10
The Hill and Weedon Fan Club This trendily-dressed young duo triumphed at this year's Musical Comedy Awards, beating tough competition, including the very experienced Jonny & The Baptists and mad mash-up act Tina Tea Lady. Theo Weedon (guitar-strummer) and Robin Hill (rubbery limbs) are still learning – and some of their songs are very Conchords – but they're improving all the time and have some cracking, slightly surreal songs and a good dose of enthusiastically delivered groan-worthy gags. See Hill and Weedon in Edinburgh at Laughing Horse @ The Free Sisters, Aug 1-14, 1.30pm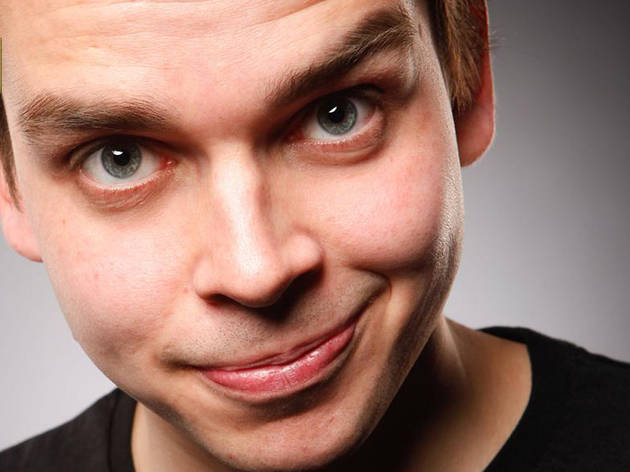 9/10
Joz Norris Has Gone Missing Stand-up and character comic Joz Norris is uber-confident, but he has the material to back up his tenacity. Of course, Norris won't be appearing at all during his show, as he's gone AWOL. But, luckily, he'll be replaced by three acts: Mr Gumbo, a failing superhero, Rosco, a hyperactive spider, and egomaniac screenwriter Matt Fisher. (Shh, don't tell anyone, but we reckon they're all really Joz! We're smart, we are.) See Joz Norris in Edinburgh at Laughing Horse @ The Blind Poet, Aug 1-25 (not 13), 2.45pm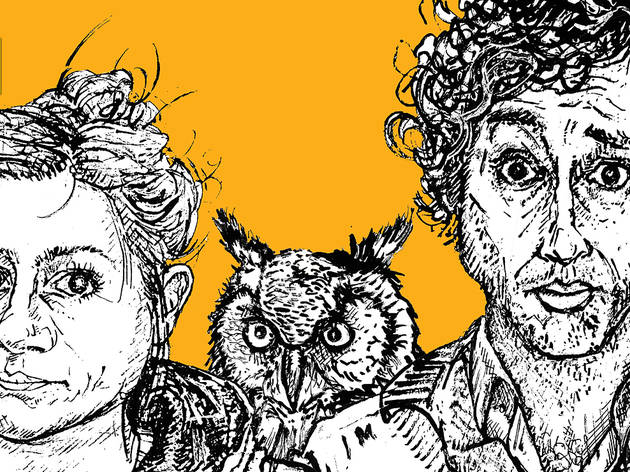 10/10
The Peculiar Case of Kemsley and Todd Ahh, a good old classic two-hander, with two ace rising stars joining forces to perform half an hour of stand-up each. Harriet Kemsley won the 2011 Funny's Funny competition, and deservedly so: she's a smart writer, and performs with a charmingly confused and self-conscious delivery. Massive-haired Richard Todd is another award-winner – he won the Amused Moose Laugh Off last year – and he's an energetic ball of surrealist nonsense. They have a wonderfully leftfield view of the world, and we predict big things for them both. See Harriet Kemsley and Richard Todd in Edinburgh at The Banshee Labyrinth, Aug 3-24 (not 19), 2.20pm

Since the various free festivals (yes, there are many different free fests all competing in Edinburgh) were set up in the mid-'90s, the number of shows has swelled to unfeasible proportions. It's now overwhelmingly big and, if we're totally honest, there's a lot of shit to sift through to find the gold.

So, here are ten shows we recommend and, of course, donations are strongly encouraged at all. In fact, the 'Heroes of Fringe' strand have come up with a new scheme: either turn up and pay what you think the show was worth or, to guarantee entry, you can buy a ticket for a fiver in advance. Sounds fair to us.
Snap up exclusive discounts in London
Time Out's handpicked deals — hurry, they won't be around for long...