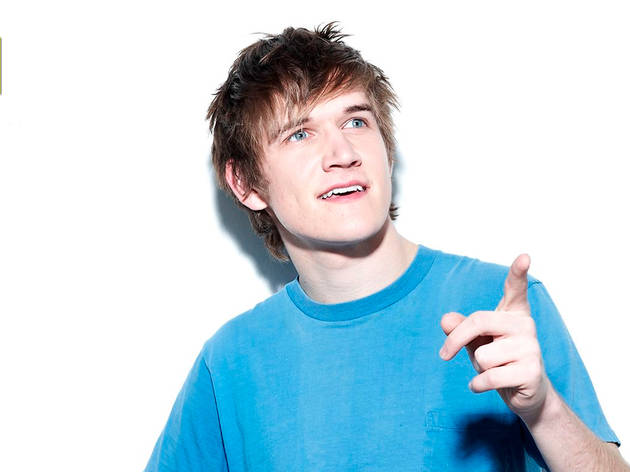 1/10
Bo Burnham – What We'd be lying if we said we weren't tears-pouring-down-our-face excited about the return of 22-year-old American YouTube wunderkind-turned-stand-up comic Bo Burnham. His debut Edinburgh Fringe show in 2010 was the talk of the festival, with critics gobsmacked by Massachusetts-born comic's lyrical brilliance and complex wordplay in raps and songs crammed full of intricate jokes and imaginative puns. He left Edinburgh with the Foster's Panel Prize and the Malcom Hardee 'Act Most Likely to Make a Million Quid' Award (and, reportedly, a huge mobile phone bill). This year, he's back, in one of the festivals biggest venues, with new show 'What'. And we can't bloody wait. See Bo Burnham in Edinburgh at Pleasance Courtyard, Aug 9-19 (not 13), 11.15pm See our interview with Bo Burnham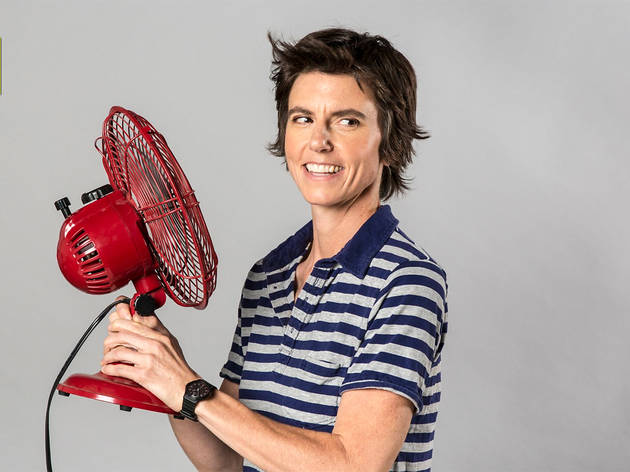 2/10
Tig Notaro – Boyish-Girl Interrupted Another American flying across the Atlantic, Mathilde 'Tig' Notaro hit the comedy news headlines last year after announcing on stage, on the day of her diagnosis, that she had breast cancer. The set was recorded and released as the album 'Tig Notaro: Live' via Louis CK's website (he himself wrote 'In my 27 years doing this I have seen a handful of truly masterful performances. One was Tig Notaro last night at the Largo') and has since sold more than 100,000 copies. But if you're thinking her stand-up's going to be a depress-fest, never fear; Tig's as uplifting as they come. Let's hope she nips across to London sometime soon too. See Tig Notaro in Edinburgh at Gilded Balloon Teviot, Aug 16-25, 6.45pm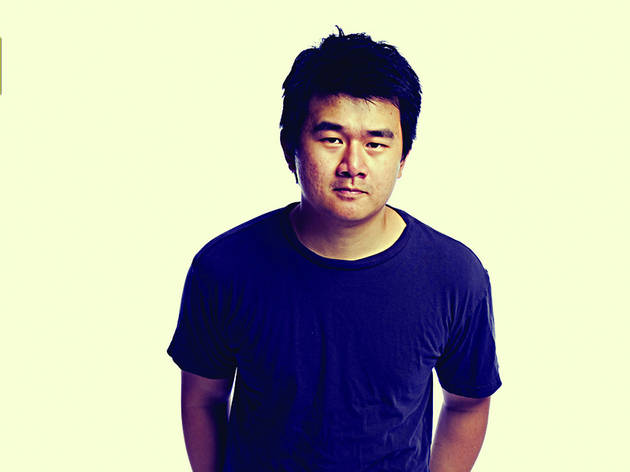 3/10
Ronny Chieng – The Ron Way Malaysia-born, Australia-based comic Ronny Chieng made his UK debut last year at the Soho Theatre, slap-bang in the middle of the Fringe. A treat for London, then, but Edinburgh missed out, so this year he's back, performing a full run north of the border. Chieng was the joint winner of the Best Newcomer Award at the Melbourne Comedy Festival in 2012 for his matter-of-fact stand-up and sharp observations. See Ronny Chieng in Edinburgh at Underbelly, Cowgate, Aug 1-25 (not Aug 13), 7.50pm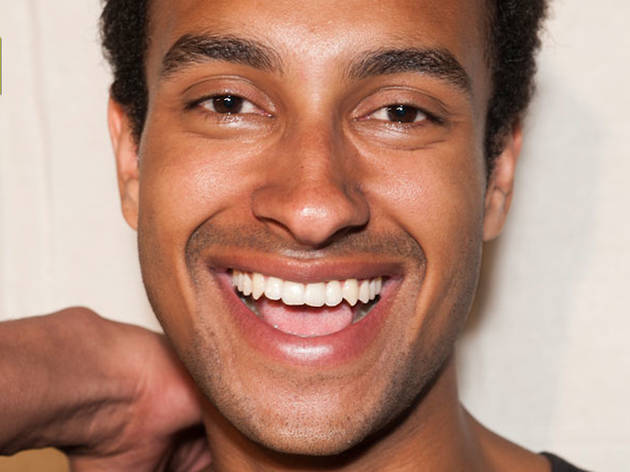 4/10
Matt Okine – Being Black & Chicken & S#%t Whaaa'? Another Australian, who also won Best Newcomer at the 2012 Melbourne Comedy Festival, and visited London in August last year? Correct. Yep, Matt Okine and Ronny Chieng seem to come as a buy-one-get-one-free (although, not when buying tickets to see them). Our buddies over at Time Out Sydney awarded Okine the 2011 Comedian of the Year award, and we trust 'em. See Matt Okine in Edinburgh at Underbelly, Bristo Square, Jul 31-Aug 26 (not Aug 13), 6pm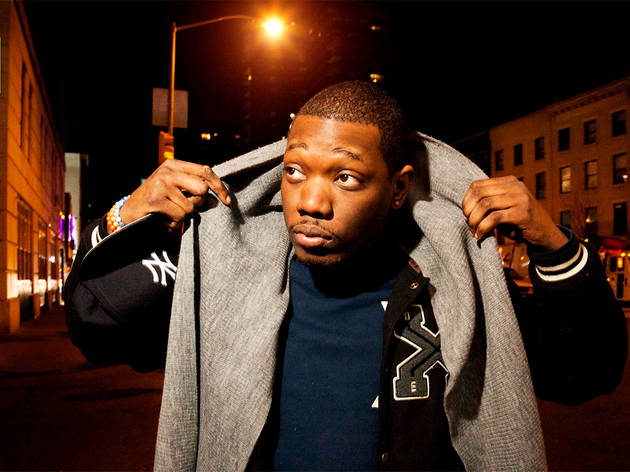 5/10
© Mindy Tucker
Michael Che – Cartoon Violence American number three in our list. A lot of eyes will be on New Yorker Michael Che's Edinburgh (and UK) debut. He's only been performing for three and a half years, and has already landed a writing job on 'Saturday Night Live' and named one of Rolling Stone's '50 Funniest People of 2013'. His insightful, laidback stand-up smartly tackles race, politics and relationships from fresh angles. He has confidence beyond his years, and the jokes to back it up. See Michael Che in Edinburgh at The Assembly Rooms, Jul 31-Aug 25 (not Aug 12), 10pm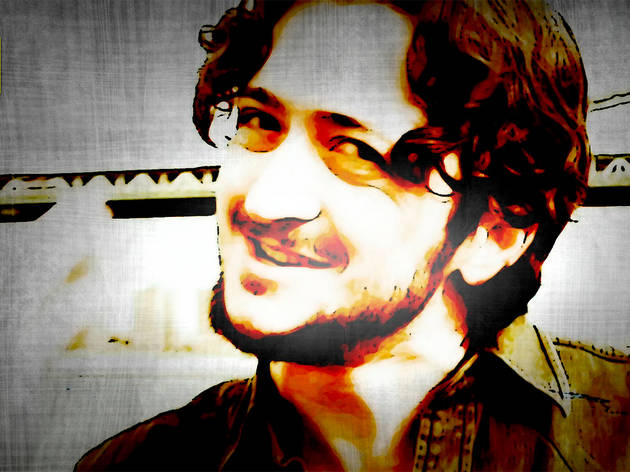 6/10
© Lucy Dyer
Lee Camp – Destruction! Distraction! Evolution? Oh dear, this list's becoming a bit US-heavy, right? Don't blame us, blame the Fringe's magnetic pull across the Atlantic… Washington-born activist-comedian Lee Camp performs opinionated, political stand-up with heart, talking passionately about his beliefs, whether you agree with them or not. If you're a comedy-loving Fringe-goer, though, chances are you'll be on his side about most things. The clip of Camp appearing on Fox News (he asked, live on air, 'What is Fox News? It's just a parade of propaganda, isn't it? It's just a festival of ignorance') went viral, and has racked-up over 100,000 views. The 32-year-old stand-up is a regular visitor to our shores, often playing the London circuit, but this is a rare chance to see him do a solo show. See Lee Camp in Edinburgh at Just the Tonic at Bristo Square, Aug 1-25 (not 13), 6.50pm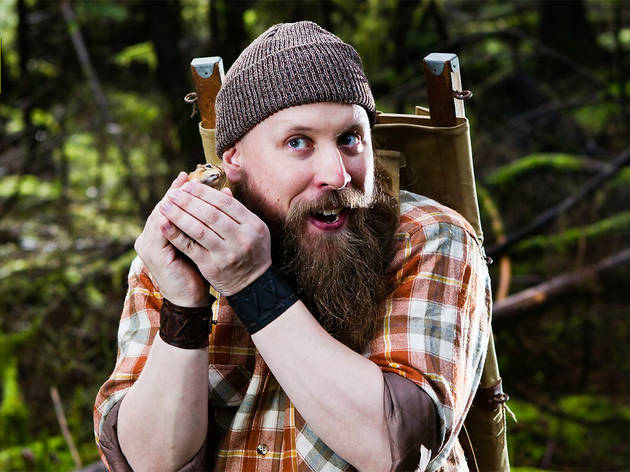 7/10
Graham Clark – Afraid of the Clark Another Edinburgh Fringe virgin, Vancouver-based three-time Canadian Comedy Award-nominee Graham Clark rocks the woodsman look, but don't expect live whittling. He's a smooth stand-up, with a slightly surreal outlook and tons of mischievous stories. He's being produced in Edinburgh by acclaimed Fringe favourites the Pajama Men, and his fans include Zach Galifianakis – if those aren't two endorsements worth taking notice of, we don't know what are. See Graham Clark in Edinburgh at Assembly Roxy, Aug 1-26 (not 12), 7pm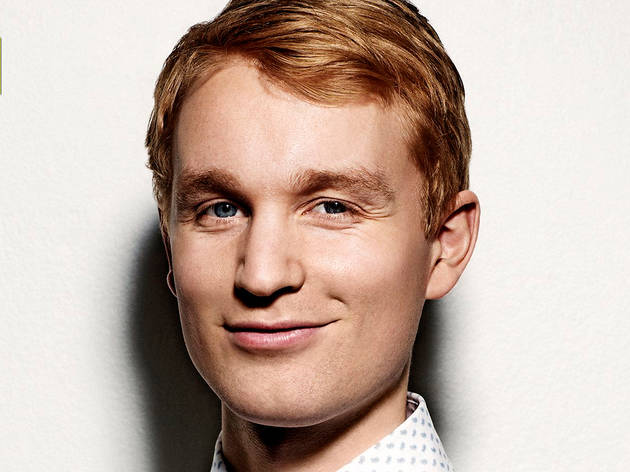 8/10
Björn Gustafsson If we're perfectly honest, we don't know much about Swedish actor-comedian Björn Gustafsson, and we can't find any footage of him performing in English. But he's such a huge star in his home country, and with the fine array of Scandinavians recently wowing British crowds, we have high hopes for this 27-year-old. Readers of Swedish tabloid Aftonbladet named him 'Sweden's Funniest Man' in 2008. Will he be Edinburgh's too? Only time will tell…. See Björn Gustafsson in Edinburgh at Gilded Balloon Teviot, Aug 2-12 (not 13), 11.59pm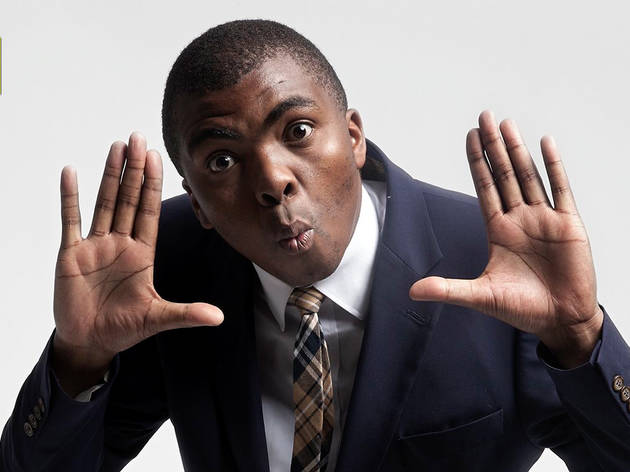 9/10
Loyiso Gola – The Professional Black! South African stand-up Loyiso Gola, returning to Edinburgh for a second time, will surely be hoping to replicate Trevor Noah's success at last year's festival. Not that Gola needs the exposure. He's a big name in SA, with his own satirical TV show 'Late Nite News', and a legion of fans. His high-energy, almost Def Jam-style stand-up tackles race and politics with a huge amount of charm. See Loyiso Gola in Edinburgh at Assembly George Square, Aug 1-26 (not 12 or 19), 10pm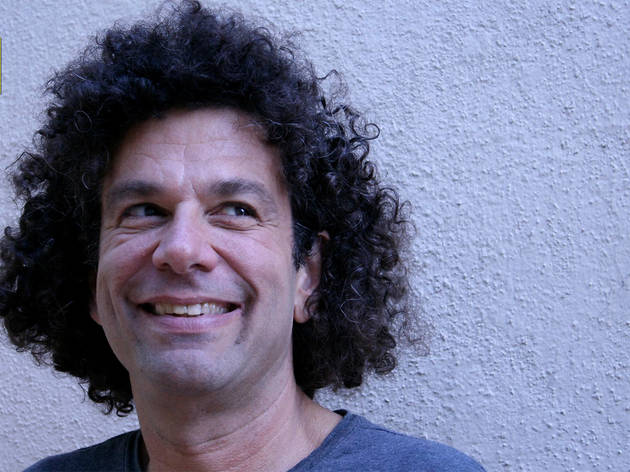 10/10
Al Lubel is Mentally Al Following in the footsteps of Eddie Pepitone (who was a big hit at the Just the Tonic venue last year), qualified lawyer-turned-stand-up Al Lubel is another offbeat American stand-up making his Edinburgh debut. Lubel's appeared on 'The Late Show with David Letterman' a whopping five times and, in case you were wondering, he doesn't practice law these days. Lubel takes observational comedy and gives it a twist, creating absurd theories using strange logic. See Al Lubel in Edinburgh at Just the Tonic at The Caves, Aug 1-25 (not 13), 10.30pm
Edinburgh Fringe comedy highlights 2013: top ten international visitors
Our pick of the best visiting comics from America, Australia and more at the world's biggest arts festival

The Edinburgh Fringe is where most international acts get their Brit breakthrough. At last year's festival, South African comic Trevor Noah wowed audiences with his super-slick show, that then ran for five sell-out weeks at London's Soho Theatre, and now he's playing the Hammersmith Apollo in December. Not bad for someone who, before playing a sweaty room in Edinburgh, was virtually unknown in the UK.

This year's global crop features some big-name Americans, rising Australian stars, and the odd Scandinavian. Here's our pick of the international visitors.
Support Time Out
We see you're using an ad-blocker. Ad revenue is Time Out's main source of income. The content you're reading is made by independent, expert local journalists.
Support Time Out directly today and help us champion the people and places which make the city tick. Cheers!
Donate now